Reports of anti-Asian violence have flooded the news in recent weeks. Anti-racist activism took social media by storm once again, but like Black Lives Matter, many efforts to help have already faded.
The Breeze spoke to Asian-American students, professors and graduates about how racism affects them — both in their daily lives and at JMU.
The token minority
Although anti-Asian hate has spiked since the beginning of the pandemic, it hit especially close to home for one JMU alumnus when a particular video surfaced — one of an elderly Asian woman in San Francisco who was attacked on the street and fought back.
For Tran Truong ('20), that moment hurt the most.
Truong is Vietnamese, and while he's seen discrimination before, the video made him think of his grandmother and the possibility that she could be harmed simply for the color of her skin.
"I don't know how to explain my hurtness," Truong said. "I never felt so lost and, like, degraded and disgusted."
For a while now, Truong has used his platform on Instagram to advocate for others while promoting fitness and self-love. After seeing the video, he went on Canva and designed an infographic detailing some of the recent aggressions toward Asians and how people could help. Twenty minutes later, he was receiving donations from his followers.
Truong partnered with his employer, Adobe. The company was already advertising that it would match any donations made by employees, and he ended up raising over $8,000.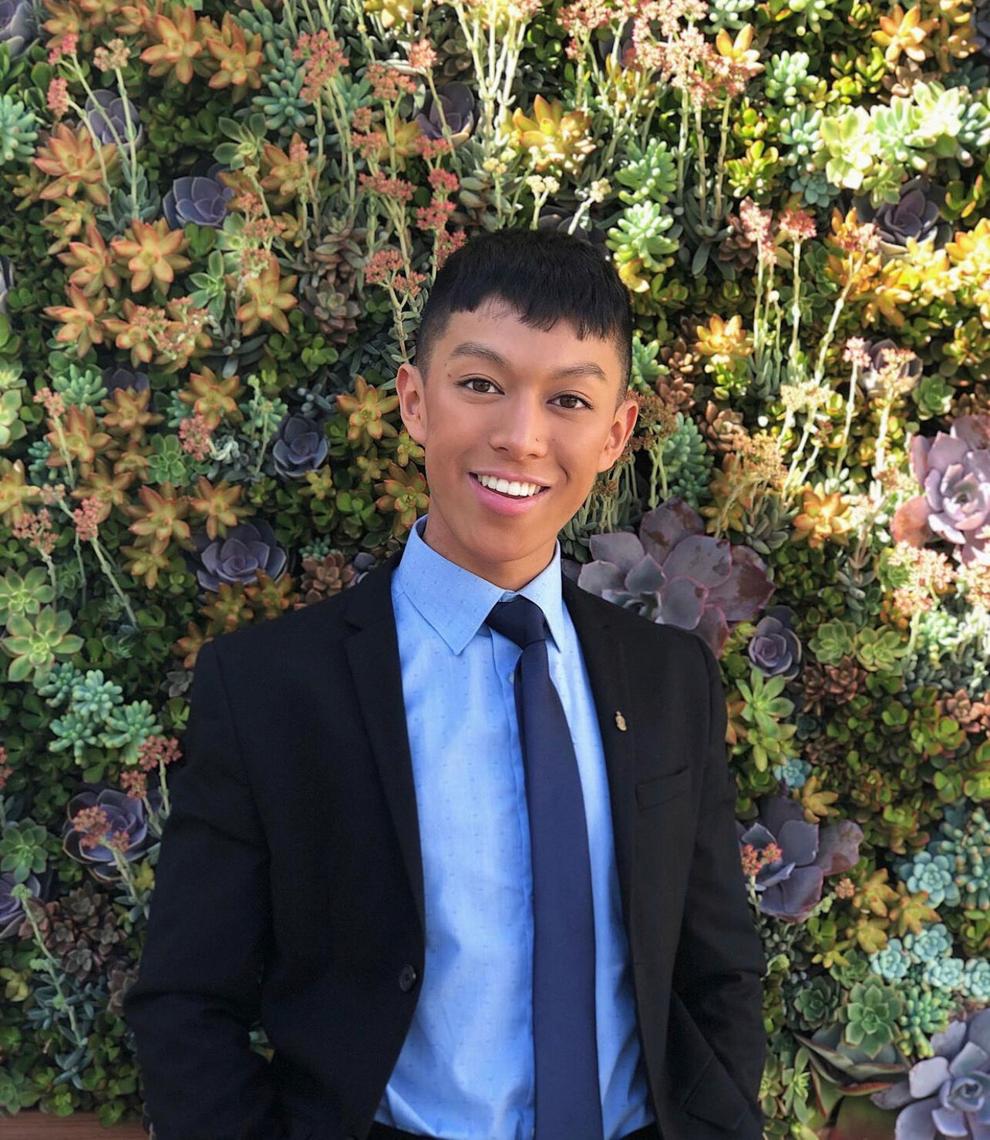 He said the anti-Asian violence in the news recently, like the mass shootings in Atlanta, have had an effect on his mental health — but he's dealt with it his entire life. Being both Asian and gay, Truong said he's a "double minority." He said that, like many Asian people, he was taught to be a people pleaser and to not speak up.
"I knew at an early age what it felt like to be censored," Truong said. "You're taught to … swallow it and don't say anything. You just go with the flow."
Truong said that during his time at JMU, he often felt like the "token minority" — someone the university could show off to prove its diversity. While he said there are several Asian student organizations on campus, like Filipino Americans at Madison and the Center for Multicultural Student Services, he's often felt like they're not advertised enough to students.
"[They] allow people to have more opportunity, have a voice and be heard, but I sometimes feel like it's so tucked away, like you have a space there in [the Student Success Center (SSC)]," Truong said. "It doesn't feel like it's loud and proud."
Truong also said that while statements from JMU detailing its support are welcome and appreciated, the university's efforts shouldn't stop there. He said those statements, along with other actions like renaming three buildings that were previously named after Confederate soldiers, are a step in the right direction. However, he said those things often felt like a "band-aid just to save their reputation."
Media — helpful but harmful
Kimiko Tanaka, an associate professor of sociology, said she worries about the possibility of harassment, and even more so, the effect it could have on young Asian people. Tanaka was interviewed over email because English is her second language.
"We teach the young to celebrate their cultural heritage, but these news make the young feel vulnerable, scared and take away the sense of belonging," Tanaka said. "These horrible news could turn the feeling of pride the young feel about their cultural heritage to stigma."
Tanaka said she's recently watched videos of Asian celebrities like Sandra Oh and Amanda Nguyen speaking out and celebrating their heritage. She said she appreciates the attention and activism occurring on social media and the widespread message to "empower Asian people, especially Asian women, to feel that we belong here as much as others."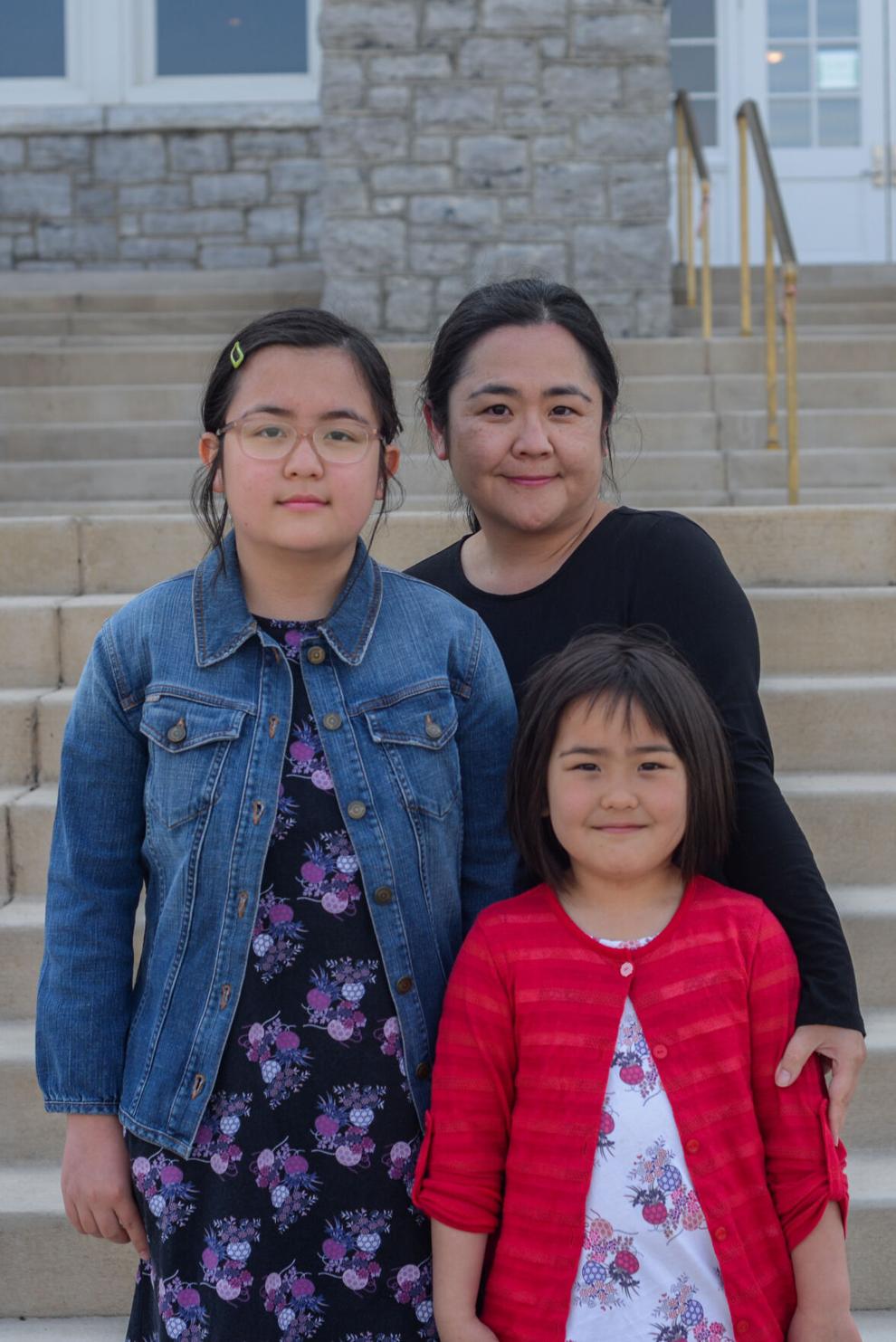 Although mainstream and social media coverage of hate crimes against the Asian American Pacific Islander (AAPI) community is important, Tanaka said, it can also lead to more misinformation and prejudice.
"Social media can create and increase hate crimes and xenophobic attitudes," Tanaka said. "People running the social media should do more to stop misinformation and harmful content to protect Asians and other minority groups."
Historically, Tanaka said, people tend to "scapegoat minorities" when the world is uncertain.
Tanaka said blaming minorities for diseases didn't start with the coronavirus. In 1900, people blamed China for the plague outbreak in San Francisco's Chinatown. In 2009, Mexicans were blamed for the swine flu. COVID-19 won't be the last pandemic, and when a new one comes, Tanaka said, the media have a critical role to protect minorities from ensuing hatred.
She said the potential threats to Asian Americans should've been discussed more at the beginning of the pandemic. Asian people have the same right to "walk, breathe, be happy, and interact" as other people do, Tanaka said. She said last year, she was afraid to leave her house for fear of discrimination.
"I did not want to go grocery shopping because I noticed some people covering their faces around me at the grocery shop," Tanaka said. "I do not blame them because they thought all Asian people are dangerous by watching the media."
Half Asian, fully afraid
Kriszten Szakal, a senior industrial design major, is half Asian. Her mother is Singaporean and Chinese and her father is white. Szakal is white-passing, meaning she doesn't look Asian, and she said she recognizes her "white" privilege compared to how her Asian family and friends are treated.
"It's really concerning," Szakal said. "It puts you in a place where you're not necessarily worried about yourself, per se. You're worried about your friends, your family, people like your grandparents."
Szakal said she uses social media to promote activism and awareness for the AAPI community. However, she said many people are content with just posting on social media, and it can take away from actual work being done to help vulnerable people.
She likened the performative activism on Facebook and Instagram to JMU.
"If an institution isn't making visible steps toward improving … then what is a social media post gonna do?" Szakal said. "The student body is majority white, and that's okay, but, you know, if there's no steps taken, [diversity] doesn't really mean anything."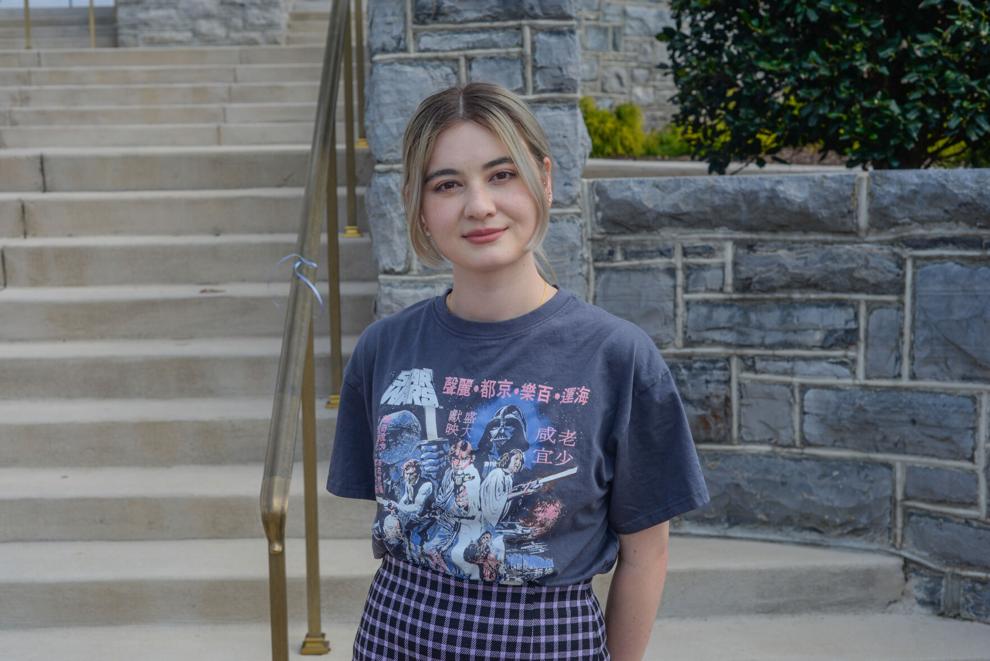 Although she passes as white, Szakal said she felt out of place when she first came to JMU. She said there are groups celebrating diversity, but she didn't see much of that immediately on campus. After joining the Asian Student Union, she found her place and her community at college.
Even though she doesn't experience discrimination as other people of color do, she's no stranger to seeing microagressions in the world around her. Her mother experiences hate, Szakal said, so it's comforting to have a community of people at JMU who know what it's like to be Asian.
"I absolutely can't say that I experience racial aggressions on the same level as people who appear as a person of color, like Asian, Black, Hispanic, indigenous folks," Szakal said. "But … it's good knowing that you're not alone in that fight, and I want to protect those people because they are my friends."
An internal struggle
Annaliese Wan, a sophomore marketing major and Chinese American, said she fears every day for herself and her family.
"It's that constant worry," Wan said. "It's always kind of in the back of my head … If I walk out tonight to go to class, will I experience this hate that I've seen in the news?"
Wan said she grew up in Harrisonburg and has been in predominantly white institutions her whole life. That continued when she came to JMU. Although she appreciates what the university tries to do for diversity, she said it's the student culture that can be problematic.
"When I first came to my apartment complex here at JMU, there was a WiFi password that was 'China Virus,'" Wan said. "It really burns … That hurts, because I know that there are people in the place that I call home that don't see me as equal."
While JMU has been mostly inclusive to her, Wan said, even a small percentage of the community having a prejudice toward minorities can have a huge impact on people of color. She praised JMU's recent efforts to educate students on race and other cultures, but she said it's up to the students to embrace those opportunities — an energy she hasn't seen among many other Dukes.
She also described the internal battle of being Asian in America. Wan said she always felt she had to forget about her heritage. She felt the burden of discrimination when she was younger and would refuse to do anything that would make her seem more Asian. As a result of that, she said she's lost touch with her culture.
"We can't control the color of our skin or the way our eyes look," Wan said. "When [discrimination is] happening, it's such an internal battle of … 'What's wrong with me? Why can't people accept me?'"
CORRECTION (April 12, 4:53 p.m.): The previous version of this article said Truong mentioned the Filipino American Association. However, the organization is actually named Filipino Americans at Madison.
Contact Charlotte Matherly at thebreezeculture@gmail.com. For more on the culture, arts and lifestyle of the JMU and Harrisonburg communities, follow the culture desk on Twitter and Instagram @Breeze_Culture.