The phrase "fake it till you make it" rings true in Bill Wightman's heart. Wightman, a professor of art education at JMU, became interested in the idea of "faking" years back. His love for visual and performance-based art helped him develop the idea for his series of photographs, "Careers I'll Never Have." 
Wightman's series has allowed him to experience the illusion of different career paths, even if only for one day. He's been photographed as a professional golfer, surgeon and even a gondolier in Venice, Italy. 
"I think we all fake in some capacity just to navigate our lives — not necessarily lying, but not necessarily being who we really are," Wightman said. "When I talk to people about this series, I often refer to that moment when your parents might say, 'You could do anything you want,' but you realize that we all get to a point where that's not possible anymore."
Wightman's idea first took off at a Virginia art conference, where he gathered his students around a grand piano and pretended to play for a group of interested listeners. Since then, Wightman decided to try faking multiple different careers. Some are careers he wanted to do as a child, while others are those he never imagined having. The first picture that began this series is one of Wightman posing as an airline pilot. He says this took the most effort to pull off — it took him four months to receive permission to be on an airport Tarmac. 
"I think the pilot one is pretty close to my heart — I love traveling and I love flying," Wightman said. "But in every one of my pictures, you can look and find the fake. You can pick out what's not real about it." 
Wightman took the pilot photos at Shenandoah Valley Regional Airport in an airplane full of missing parts, which is evident if the viewer looks closely at each photo. 
However, that's what makes this series so captivating to Wightman. 
"I won't ever be that," Wightman said. "There's this kind of excitement — my work has pushed me to ask the question, 'What if?' There are moments where I'm trying to believe that I'm really in those careers." 
Wightman explains that he's always careful not to offend anyone working in each profession, or make fun of it in any way. During one of his shoots, he pretended to be a pastor, and was worried people would interpret it as a joke. 
Daniel Robinson, Wightman's primary photographer and associate director of JMU's Institute for Visual Studies, said the shoot was nerve-wracking due to the seriousness of the occupation. 
"We're there to give it some seriousness, and not to make fun of anyone," Robinson said. "But we're doing something that people will appreciate for what it is."
Robinson also photographed Wightman as an auto mechanic, concert pianist and professional golfer.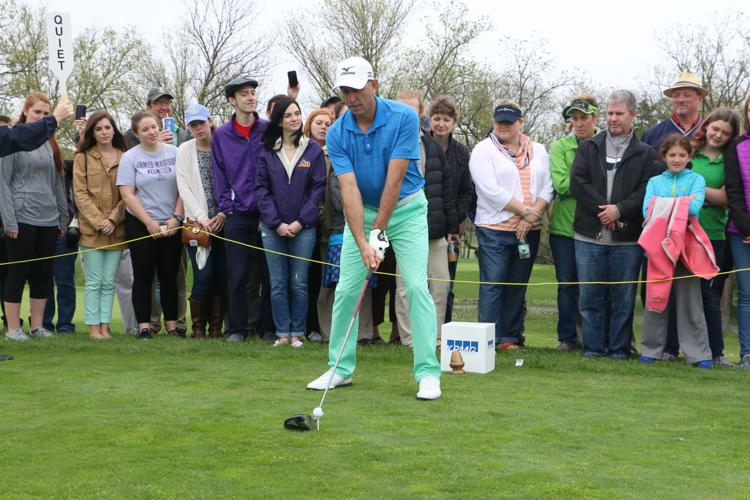 "It's a humorous look on being a person of a certain age, and having a lot of diverse interests and ideas, but realizing that they're probably not going to happen," Robinson said. "So for Bill, he reconciles that through his artwork … He can live it out. I think what makes it more than just for fun is — it's relatable, people can understand it."
Wightman's most challenging photo shoot yet was in Venice, Italy, over the summer as a gondolier. Between a language barrier and buying the special outfit, Wightman was worried it wasn't going to work out.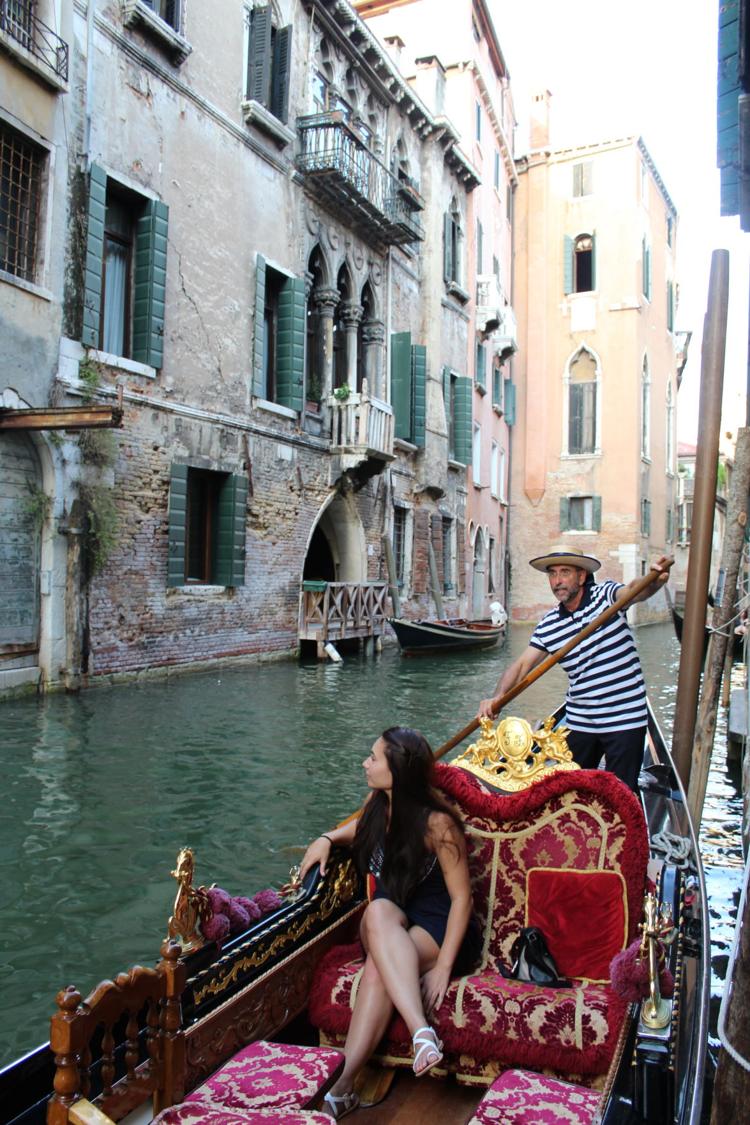 "The gondolier culture is really closed, and they're a very select, tight group of people," Wightman said. "For me to crack into that was really challenging. It was a really wonderful moment, but I knew once I did the photoshoot that things had just fallen into place. I remember walking through the town in the gondolier outfit, and people were saying 'buongiorno' to me. They thought I was a gondolier, it was the funniest thing."
Lauren Waselik, a senior studio art major, was one of the photographers for Wightman in Venice. She stood on a small bridge and photographed him from outside the boat. 
"As a sophomore, I got to know Bill, and he's been the best mentor to me, ever," Waselik said. "So two years later, being able to be a part of the whole project was such an eye-opening experience. He's always given me so many opportunities, so I look to him as a mentor, but also as a future educator. I hope to embody what he does."
While Wightman has loved every second of working on this series, he recognizes that it's not easy pretending to have these careers. He plans on continuing with the project, adding more exclusive careers within the next few years.
"This is risk-taking," Wightman said. "I'm ultimately wanting to end up with an image that reflects something that I can't do. There will be moments in the photoshoot where I'm failing as this career, but those moments of failure are ways to quickly assess and figure out what I'm doing wrong. I think that's why failure is really important in the arts. If you're going to do something — I know I can't do these things — but there is something to be said to listen to what you're passionate about. If you put all your energy into it, it's going to work out."
Contact Andrea Brusig at brusigap@dukes.jmu.edu. For more on the culture, arts and lifestyle of the JMU and Harrisonburg communities, follow the culture desk on Twitter @Breeze_Culture.