April 1 marked the beginning of Sexual Assault Awareness Month, and JMU organizations have been working on events to honor it.
The Student Government Association held a virtual panel on April 7 to discuss how sexual violence support services, such as resources that are available to survivors in the Well, and Title IX cases have been affected by COVID-19.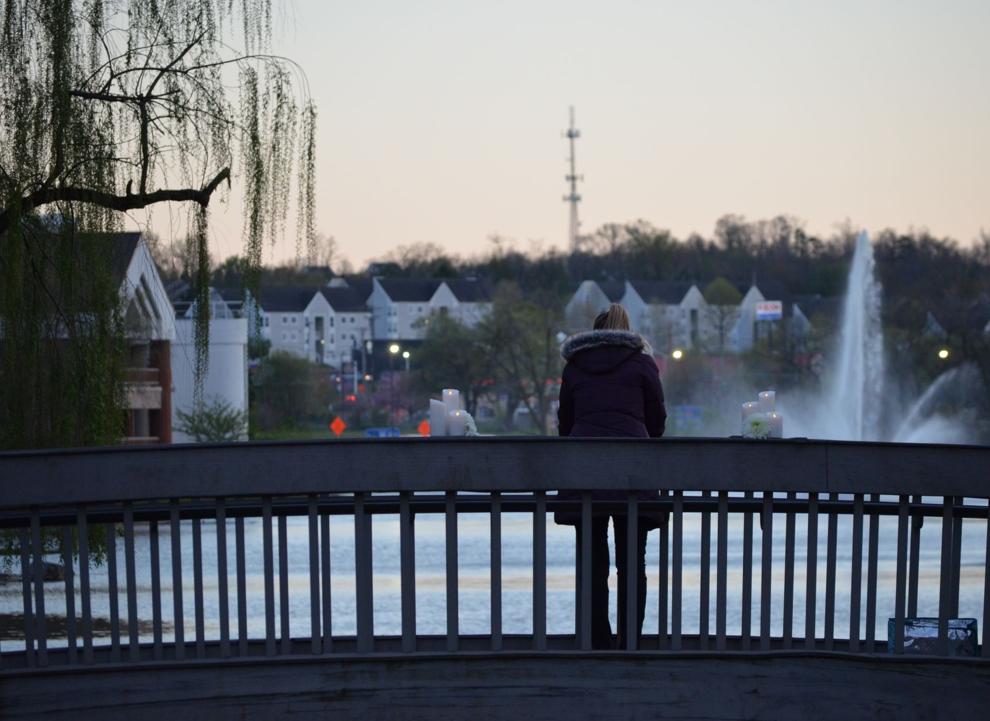 In addition, the Virginia Campus Task Force held a Take Back the Net event, where survivors received encouragement and support since many resources were canceled or difficult to access such as an in-person Take Back the Night, which celebrates survivors, and many on campus events that were planned by organizations for Sexual Assault Awareness Month. 
"It is necessary for a month to be dedicated to raising awareness because this is an ongoing crime that does not stop any time of the year," Kinsey Watson, a junior writing, rhetoric and technical communication major, said. 
JMU Sexual Violence Prevention and Survivor Advocacy hosted Take Back the Night on April 9, during which a representative released flowers at Newman Lake for survivors. Take Back the Night is a national event that commends survivors and has been taking place since 1976. Jackie Hieber, assistant director for Sexual Violence Prevention and Survivor Advocacy, said this event allows survivors to take control of their life and to feel supported by other survivors. 
"For me, I think [Take Back the Night] is really important because it gives us all a chance to hear the voices of survivors," Hieber said. "Hearing directly from them and hearing about the impact is where we learn the most, and we're seeing the truth about how people are experiencing this."
Students Against Sexual Violence (SASV) is honoring Sexual Assault Awareness Month by doing something special for each week of the month. For week one, survivors filled out a Google Form sheet to offer support and words of encouragement to others experiencing trauma.
For week two, survivors can request a letter of love and support. During week three, SASV will partner with FIJI for Greek Week, where survivors will have a digital speak out, which allows participants to share their experiences publicly or anonymously. The last week of the month is dedicated to survivor success stories. Each day of the week, SASV will celebrate survivors and their accomplishments.
Watson said these organizations are crucial on campuses because it shows how a motivated group of students can come together and make a change. She said that groups like these and events such as Sexual Assault Awareness Month allow for an open dialogue and for survivors to have a place where they feel supported.
During the COVID-19 pandemic, organizations like SASV may be a resource for survivors looking for support. In this time of social distancing, communication may be more difficult. Caroline Whitlow, a senior social work major, said SASV gives survivors a safe place to share their experiences and that no matter what, the services they offer — whether it be through social media or in-person experiences —  SASV are available for anyone.
"Creating spaces like SASV mitigates some of the marginalization that survivors feel in their everyday lives," Whitlow said. "We accept survivors for who they are, give them a space to speak if they want to and initiate change through direct action."
Having a month dedicated to awareness may allow survivors to feel recognized and demonstrate to others how prevalent sexual assault is. Hieber said this kind of violence isn't something that has to happen, but it does. She said that  by having Sexual Assault Awareness Month, it allows her to measure her ability to keep the numbers down and to prevent sexual violence from happening. 
"[Sexual Assault Awareness Month] allows for an open dialogue to begin," Whitlow said. "It is also meant to empower survivors and show them that they are not alone and they have support. It is vital that we bring awareness to sexual assault and let survivors know that we believe them and will stand with them."
Contact Morgan Vuknic at vuknicma@dukes.jmu.edu. For more on the culture, arts, and lifestyle of the JMU and Harrisonburg communities, follow the culture desk on Twitter @Breeze_Culture.