Kenique Brown puts her groceries up on the belt. The cashier rings up her items, including Tide pods, wrinkle guard and razors. They come out to $26.33. She types in her phone number to access her coupons. They bring the total down to $10.06. 
"You saved, like, $16," the cashier said. 
 The savings aren't quite enough for Brown. She later admits she wished her total had dropped into the single digits.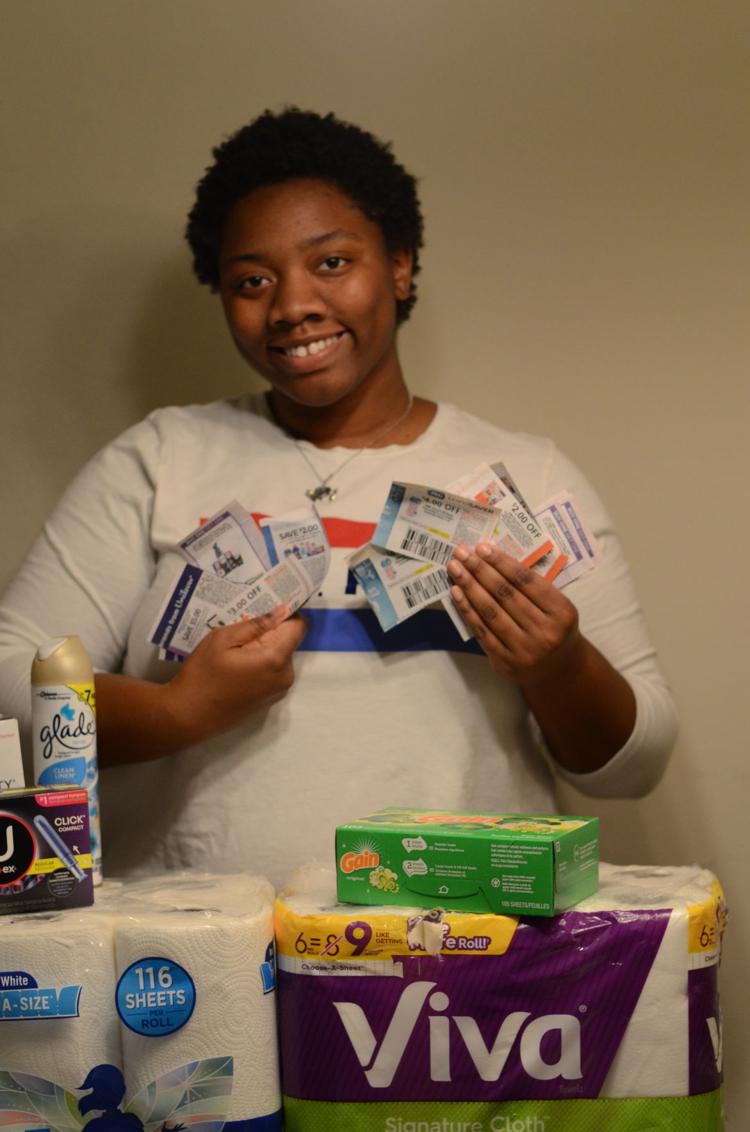 "I try not to say I'm not a couponer," Brown, a junior writing, rhetoric and technical communication major, said. "I'm a beginner at trying to be a couponer."
After despising paying full-price for everything, Brown started couponing in early August. She's been in grocery stores with coupons in hand nearly every day since. 
The aspiring couponer began by watching YouTube videos about couponing and following Instagram accounts that post guides to deals. These guides tell their viewers what items to buy, where to buy them and what coupons to use to get a good price.
In August, Brown used a post from                                @ShortMama757couponer's Instagram on her first trip to "extreme" coupon in stores. After she rang up her groceries and scanned her coupons, her mouth dropped, she let out a slight gasp and said, "it worked."
"After that, it was like crack," Brown said. "I just could not stop. I refuse to pay full price for anything."
She started her own Instagram page, @dealsandsteals._, to post the deals she finds on her own. She started out sharing sales at Victoria's Secret and Fashion Nova. After gaining followers and momentum, she began posting grocery store deals and currently sells grocery items she buys with coupons. Brown shops for the groceries, and the customers pay for her service. In one round of groceries Brown advertised, she sold one dozen rolls of Sparkle paper towels for $4 dollars, which are $7.44 on Amazon.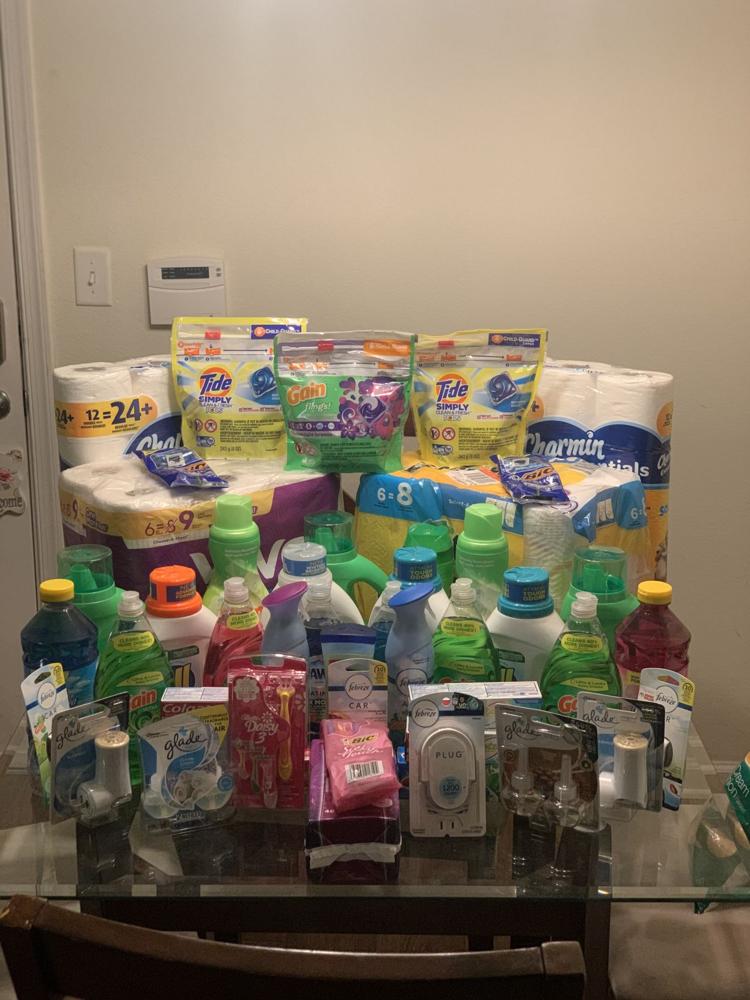 Brown applies lessons from her humanitarian affairs minor to her business. She sells the items she buys with her coupons at a rate where she makes a small profit. For example, when selling groceries she paid $5 for with coupons, the customer pays around $10. 
Walmart is Brown's least favorite store to shop in, and Kroger is her favorite to coupon in. She heads straight through its double doors, turns left and makes a sharp right down the cleaning aisle. 
She gasps. Her eyes grow wide. With a coupon tight between her fingers, her hand rises to the price tag on the top shelf in slow motion. The white bottle of All fabric softener is on sale for 99 cents.
"You have to open your eyes," Brown said. "I feel like I opened my eyes completely when I started couponing. You look at the store differently." 
Often, Brown shops not only for herself but for her girlfriend, MeShawn Macklin, and even her roommates, as well. She said that, per a couponer's rule of thumb, she brings enough coupons based on the number of people she's shopping for.
Macklin is a first-year graduate student in the public administration program. Macklin acts as a "second pair of eyes" and checks over each coupon's fine print to make sure Brown gets the right discounts. She also helps Brown by splitting up coupons and grocery items and doing multiple transactions to get the best price.
When Brown first began couponing, Macklin "thought she was crazy" because of how invested couponers get in the process. As Brown has advanced, Macklin is thankful Brown has shown her how to save money on every day items. 
"I like that she's not keeping it all to herself," Macklin said. "Especially with college kids because college kids are broke. If you can get necessities … for cheaper it makes a whole lot of a difference."  
The prep for the night's couponing goes down in the bedroom of one of Brown's roommates, Adlh Mazrawi, a junior health sciences major. Brown takes a few dozen coupons out of a white envelope. 
At 7:45 p.m., the glass door swings open to the local Harrisonburg Family Dollar. Brown's orange thread on her black tennis shoes swish back and forth with each forward motion. Her black, five-subject spiral notebook with coupons sticking out of every edge sits in the bottom of the cart. 
Mazrawi follows inches behind Brown, pushing along a burgundy cart along the smooth, tiled floor. 
"Wow, 'save two dollars,'" Mazrawi said, smiling and pumping her open hands up. "Every time [the scanned coupon] pops up, I'm saving."
@dealsandsteals._ displays one round of groceries Brown's sold. It shows three car air fresheners, three packs of toilet paper, two packs of Febreze air fresheners, four packs of razors, half a dozen bottles of dishwasher soap, four boxes of toothpaste, many bottles of various laundry detergents and more. She sold it all for $80, around three times less than the items would typically cost in stores.
Both Brown's roommates and Macklin have encouraged her to sell her items at a higher price to make a fair profit. However, Brown stands by her belief that people shouldn't pay more for groceries than they have to. 
This winter, Brown plans to collaborate with the Humanitarian Affairs Student Association to work on a project for the holidays. The club's having a holiday portrait event for families. Brown will donate a bundle of household items she's bought when couponing to a family that day.
"Don't let these people scam you," Brown said. "If I can get it for cheap, you should be able to get it for cheap. I want to help people." 
Contact Jessica Kronzer at kronzejf@dukes.jmu.edu. For more on the culture, arts and lifestyle of the JMU and Harrisonburg communities, follow the culture desk on Twitter @Breeze_Culture.