Madi Marks ('20) said she's always loved jewelry. One of the ways she explores that passion is through online shopping. 
Little did she know that a summer conversation with a friend online shopping would spark an idea for a business she'd still be running over a year later.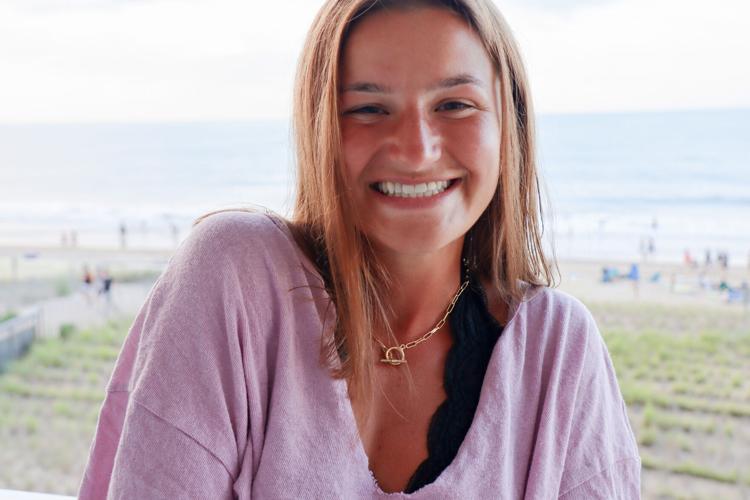 "One of my friends was like, 'You could probably be making that instead of buying 45 necklaces a week' or whatever I was doing," Marks said. "So, that was when I started researching it and figuring out what goes into it."
Following that conversation, Marks launched her jewelry business, Madi Made. The business has an Instagram page and website where she sells custom jewelry and original designs.
Rachel Zimmerman ('20) is Marks' friend, sorority sister, online shopping buddy and the person on the other end of that phone call. She said it seemed like such a small amount of time has passed, but she's amazed that the business has come this far.
"I feel like she just started yesterday, but now it's been over a year that she's done it," Zimmerman said. "It's crazy that it was just, like, something of a whim."
Over the past year, the business has grown from Marks selling to her co-workers and sorority sisters to accepting orders and making her own designs to feature on her website. She said creating designs often comes with experimentation with materials and trying new ideas.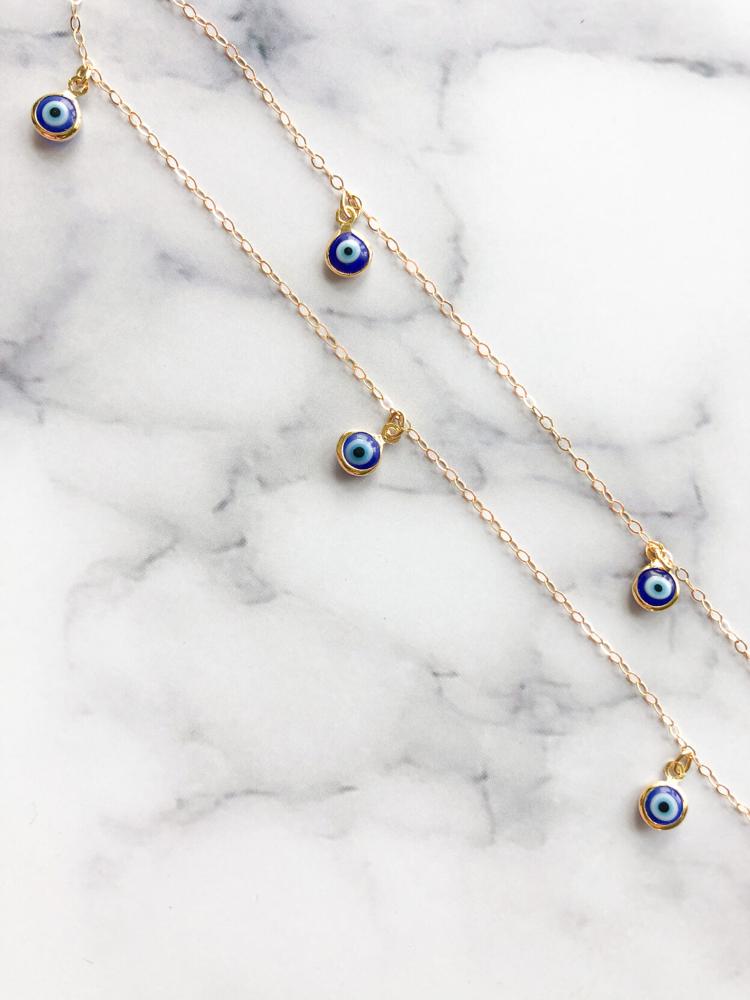 She'll often sit and unspool her chain, trying different combinations of charms. She experiments and channels different themes by mixing mediums including charms, beads, letters, strings and even seaglass to make a diverse selection.
"A lot of times, I'll just sit there and I'll take out, like, all my charms and everything I have and put things together and just, like, try and see what looks good together," Marks said. "So, it's a lot of trial and error."
One of the largest time frames of expansion took place this summer when the pandemic hit. Marks said that while it wasn't the most successful time in terms of sales, she was able to spend much of her free time concentrating on her business and her products.
"My mom always says over the summer, our house turned into, like, a fulfillment station because that was all I had to do," Marks said. "I think obviously I've taken a hit from [COVID-19] because people aren't spending as much money as they used to, but I also think it's been a really great thing because it's allowed me to actually have time to work on it and focus on it."
Kellyn Womeldurf, a senior graphic design major at JMU, is Marks' friend and was encouraged by her to open an art business this summer called @kellyn.arts on Instagram.
"It has definitely, definitely brought us closer," Womeldurf said. "It just gave us another level to our friendship to bring us closer and work on things together."
In addition to learning about designing and making jewelry, Marks also learned about time management and scheduling. Now, a graduate student at Penn State studying dietetics, she said managing both her business and her education hasn't been easy. 
"It's definitely taught me time management and taking care of myself is, like, one of the most important things, because it is still my hobby and I enjoy doing it," Marks said. "So, taking time to do it is important for self-care and keeping myself sane with schoolwork."
In addition to selling her jewelry online, one of Marks' goals is to work with charitable organizations. In the past, she worked with the philanthropy arm of her sorority Kappa Alpha Theta and raised money for the Breonna Taylor fund. She said that doing this work is important to her as the past philanthropy chair of her sorority, and she said she likes using her platform to give back to worthy causes.
"I really loved that I had this platform to do something bigger than just myself doing something," Marks said. "It was really cool to have this to be able to reach more people beyond just the people I know."
While the future is unclear for Marks, one thing is for sure: She'd like to continue making jewelry no matter where she ends up. 
"I hope I can always do it even though I have a major that has nothing to do with this at all," Marks said. "I hope that even when I have a career in something different, I can still be doing this at the same time." 
Contact Camryn Finn at finnce@dukes.jmu.edu. For more on the culture, arts and lifestyle of the JMU and Harrisonburg communities, follow the culture desk on Instagram and Twitter @Breeze_Culture.