The Juilliard School is one of the premier universities in the nation for arts and performance studies. With prestigious alumni like Academy Award-winning actress Viola Davis, famed composer John Williams and the late, beloved comic Robin Williams, Juilliard seems to be the place to go to turn natural talent into a successful career in the arts.
Starting this fall, one of JMU's own, Brittany Fisher ('15) will be joining the ranks of talented Juilliard students. 
"Seeing how happy the students were while they were studying [at Juilliard] really drew me to the program," Fisher said. "It made me think I could see myself studying there." 
Fisher will be one of five students taking part in the exclusive American Playwrights Program. This playwriting graduate fellowship program offered through the drama division is highly competitive, with an extensive application process and several interviews necessary to be selected out of the pool of thousands of applicants.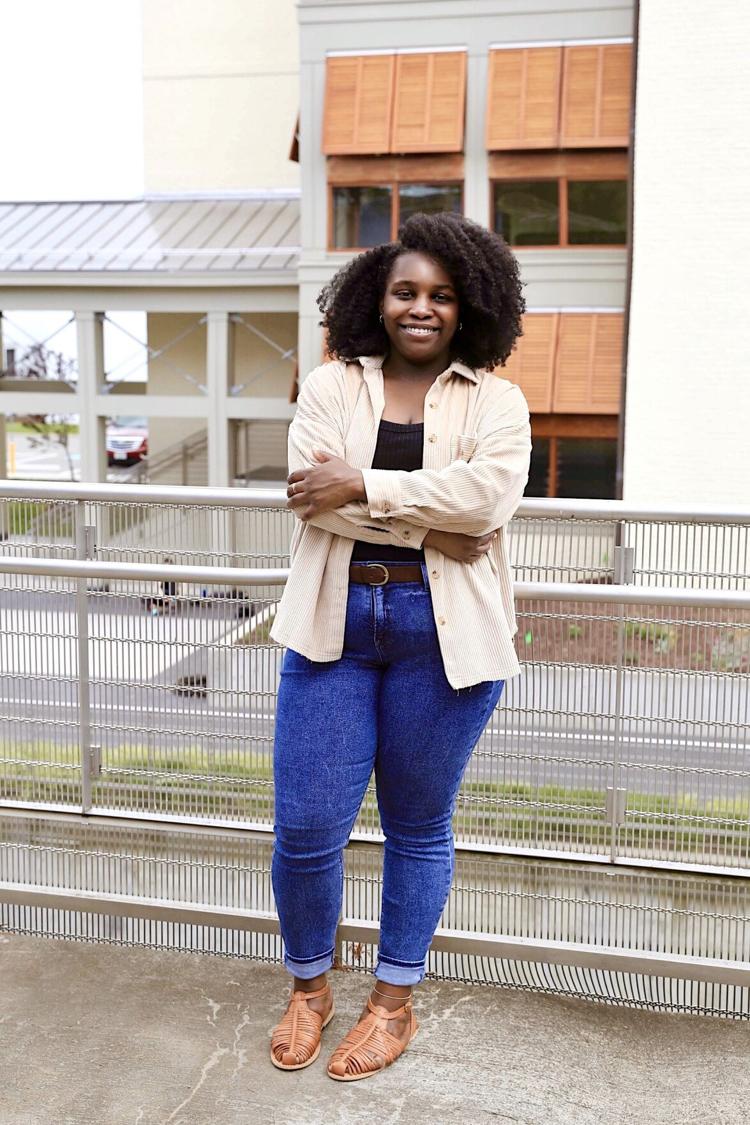 Even though attending a prestigious institution with an extensive alumni network and hundreds of success stories seems like a one-way ticket into artistic fame, Fisher said that she was never interested in attending a "big-name" school.
"I wanted to apply to programs that seemed like a good fit for what I was looking for," Fisher said. "I was never focused on the biggest names or the most popular program. It was about finding the best program for me." 
Although her acceptance to the Juilliard program has solidified Fisher's position as a new, emerging playwright, she wasn't always a lover of theater. Fisher said she began her artistic journey as a poet. 
"I always wrote poetry, especially when I was very young," Fisher said. "Then in middle school it was short stories." 
Fisher said that it was in the JMU theatre department's playwriting class taught by playwright, actress and professor Ingrid DeSanctis, that she discovered her love of playwriting. 
"The playwriting journey really began at JMU," Fisher said. "It was something I always wanted to try, but I never really knew where to start." 
Although Fisher was new to the world of theater and the art of playwriting, professor DeSanctis said she could tell Fisher had a knack for it. 
"Her writing struck me immediately," DeSanctis said. "She seemed like a poet and a playwright who understood theatricality. I was amazed at how I could feel that [playwriting] fit her." 
Later in her JMU career, Fisher took the then newly established advanced playwriting class, again with DeSanctis. Fisher said it was in this class that she wrote her first real play, "Red," a 10-minute piece about a soldier returning home from war and coping with the struggles of the transition back into civilian life. She submitted this piece to the Kennedy Center American College Theatre Festival (KCACTF), and it was one of the 150 pieces selected to be performed at the national KCACTF conference. 
DeSanctis said that it was when they got to the conference that she felt she could see Fisher discovering her own voice as a playwright.
"She questioned some feedback she got at the conference," DeSanctis said. "It made me think she really knows what she wants to say … [that she understood] her own point of view." 
After graduating, Fisher returned home to Richmond where she said she learned more about the world of theater. 
"I knew I wanted to keep learning about theater," Fisher said. "I ended up getting a production internship at Cadence Theatre Company, which helped me see how everything worked and came together to make a production. That experience helped me realize that I definitely wanted to do [theater]." 
Through her internship with Cadence Theatre Company, Fisher discovered the Cadence Pipeline New Works Fellowship. She was one of five students selected to participate in the program run by famous playwright and co-chair of The Juilliard School drama division, David Lindsay Abaire. 
"[Getting into the program] was all the confirmation that I needed that I definitely wanted to continue with writing," Fisher said. "It was such a rewarding experience."
During the fellowship, Fisher met director Melissa Mowry who was directing a staged reading of Fisher's play, "How to Bruise Gracefully," a story that explores the trauma and sisterhood of Black women. 
"Brittany has a really beautiful way of taking this very painful experience [of trauma] and empowering the characters," Mowry said. "More often than not we see stories about Black trauma but not about empowering Black voices, especially Black female voices." 
During her time in the New Works Fellowship, Fisher said she began to develop her voice as a playwright and discover the types of stories she wanted to tell. 
"Ever since I started playwriting, I wanted to cover difficult stories," Fisher said. "I've had a lot of topics inside of me for so long that I've wanted to talk about. Most of them stem from racial issues and things that people are struggling with. I try and write stories I feel can resonate with people that are also true to my own voice as a writer." 
Mowry said that those types of stories are essential now within the larger context of the social changes and movements occurring in American society. 
"As a Black director, I think it's really important to be telling those kinds of stories [about equality, racial issues and mental health], especially right now with the Black Lives Matter movement," Mowry said. 
Fisher said that, although the new wave of social justice that's sweeping the world is an important and impactful movement, what's more important is using one's unique voice to comment on the changes and issues in society.   
"I've always been writing those [Black] stories because those issues have been a part of my life [as a Black woman]," Fisher said.  "It's just a matter of continuing to do the work and putting my voice out there to aid in whatever way I can through art and activism." 
Mowry said that she feels Fisher will be a strong, important addition to the American Playwright's Program at The Juilliard School. 
"She's such a powerful, empathetic and intuitive writer," Mowry said. "I think that Juilliard is gaining a very strong voice … a distinct point of view that is constructive and engaging, that they're going to be able to help foster and develop."
The advice that DeSanctis said she'd offer Fisher and other young playwrights aspiring to similar goals is to make sure the heart stays in it. 
"Remember the joy of why you love it," DeSanctis said. "Lean into your convictions. Lean into the stories … you want to bring into the world. When you understand why you're doing it and what you have to say, you can keep meaning going in your life."
Although Fisher's journey in professional playwriting is just beginning, she said she has no interest in any fame, wealth or recognition that might come with being a talented Juilliard grad.
"[For me], it's not about being the most popular or gaining the most recognition," Fisher said. "I'm trying to stay true to why I started writing. It's for myself and it's to help benefit other people."
Contact Alexandra Dauchess at dauch2al@jmu.edu. For more on the culture, arts and lifestyle of the JMU and Harrisonburg communities, follow the culture desk on Instagram and Twitter @Breeze_Culture.