Meet Marni Thompson.
When she first heard that students wouldn't be returning to campus for the end of spring semester, she said she was shocked. The junior business management major transferred to JMU this past fall from her local community college and was ecstatic about being on campus. Her mom is an alumna and Thompson said she's "literally never heard one bad thing" about JMU.
Her transition was easy, she said, because she had welcoming friends and sweet roommates. Now that she's home spending time apart from them, having to go through yet another transition, she's found a hobby to pass the time — painting. 
Here's what Marni had to say about it.
Q: When you first heard the news about transitioning to online learning for the rest of the semester, what was the first thing that went through your head?
A: I just, I couldn't believe it. I was at work when I found out. I got the email, and all my roommates had texted me about it. It felt like one day everything was perfectly normal, I thought we were all going back to school, and the next day, everyone's shutting down like all at once. It almost felt like the world was ending, but I knew it wasn't. It just felt crazy. 
Q: What was your experience like having to transition to online learning after only having just settled in last semester?
A: I loved being on campus for my classes and everything. However, in the past, I've done super well with all online classes before at community college. So, I wasn't super worried about it, but at the same time, I know two of my classes are fairly hard in general, so, I wasn't sure how those were going to go online, especially because I was getting tutoring and stuff for those classes … I think in general it's been harder online, actually, even though I thought it was going to be a little easier. But, it turned out to be the opposite.
Q: What's something you want others who may be struggling with the transition to know?
A: I completely understand that because I've definitely had my days where I don't want to do anything fun or [do] schoolwork. I know that's been hard. But, I think one big thing for me is actively trying to find something new to do, like, something that keeps your eye out like, I hadn't done any type of art stuff in a long time. I used to, like, in middle school and in high school, but I kind of stopped with college. So, I've been trying to get back into like, practicing drawing and watching YouTube videos of how to do certain things. I hadn't done this style of painting ever before and I just, kind of, learned it. It's been really fun to do and it's something that is pretty affordable, too.
Q: What got you into this style of painting? (fluid acrylic painting) 
A: I was on YouTube one day and that was one of the suggestions that popped up. I was like, 'Oh, that looks really cool. I bet it's really hard, though.' I started watching it and it was super easy. The tutorial was super easy to watch and follow. I just decided to try it one day. I thought they were really pretty, and it turned out really well the first time, so, I just kept on doing it.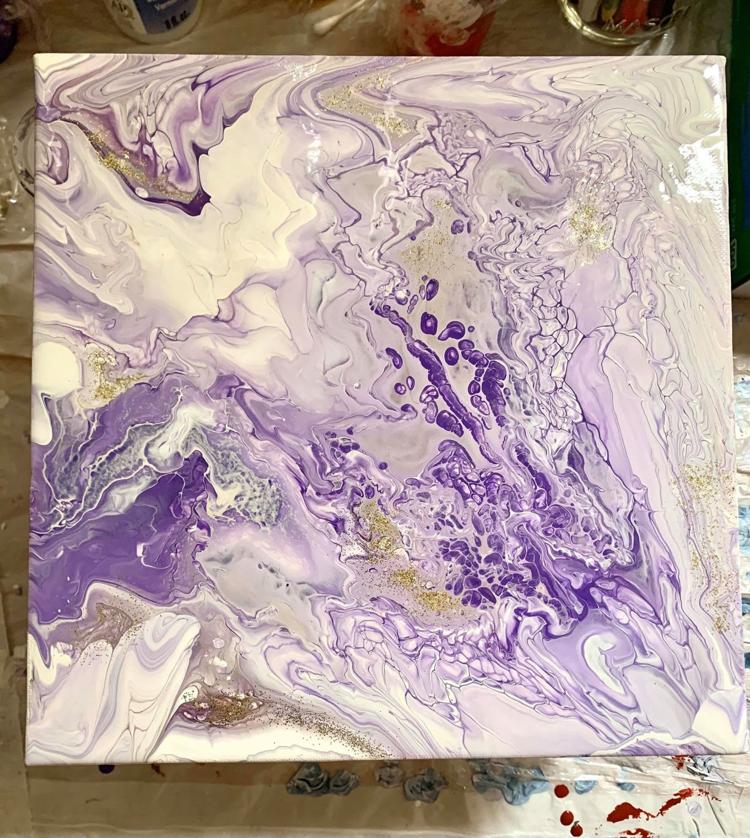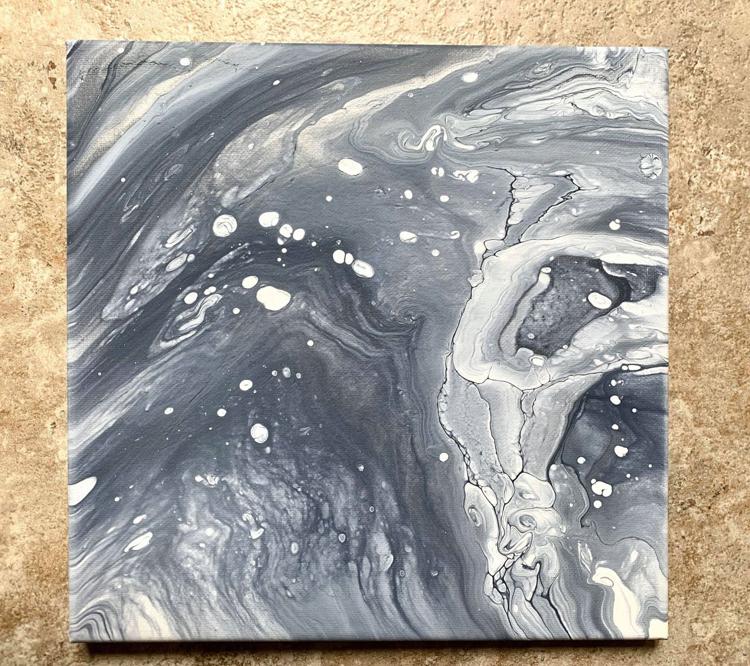 Q: Do you have any advice for people who want to start something like arts and crafts while in quarantine?
A: It doesn't necessarily have to be art for everyone. A lot of my friends have started reading new books … or, like, I know a lot of them are trying to exercise during this time to stay healthy and active. Honestly, anything but just focusing on work or school or sitting down watching TV. I think anything you can do to get your hands moving or mind thinking … I like word searches and I think that that's kind of fun. It's also, like, a little brain exercise, too. So, little things like that.
Contact Traci Rasdorf at rasdortl@dukes.jmu.edu. For more on the culture, arts and lifestyle of the JMU and Harrisonburg communities, follow the culture desk on Twitter @Breeze_Culture.