Meet James Shumaker.
He's a senior computer information systems major and, like many JMU students, his spring semester took an unexpected turn. Although he's not graduating until December, Shumaker is currently missing out on his last few months as president of JMU's breakdance club, Kinetix.
"[It] is just really unfortunate, just seeing how the legacy kind of goes out as the pandemic keeps us away from each other," Shumaker said.
But, distance hasn't kept Shumaker's club from dancing.
A year or two ago, Shumaker came up with the idea of Forces, a summer program that would allow members of Kinetix to continue practicing their moves and style while they're not physically together at school. Shumaker said he planned on implementing it this summer, but the spread of the pandemic prompted him to start it early.
"I believe that when we originally started this, it was, I'd say, a few people, but it's gotten increasingly popular," Shumaker said. "We've gotten more and more people practicing this way."
Participating members record themselves practicing during the week and upload it to a Google Drive folder. The social chair of the club takes those videos and creates a compilation for the Kinetix Instagram page.
"Some people forget to record themselves, or they'll just do big dance videos where they perform," Shumaker said. "But, this gives people a chance to actually see themselves practicing and improve."
During the spring semester, Shumaker and his team of dancers would usually start applying the fundamentals they learned in the fall to public performances. They also often take advantage of the warm weather by bringing a linoleum mat out to the Quad to have jam sessions.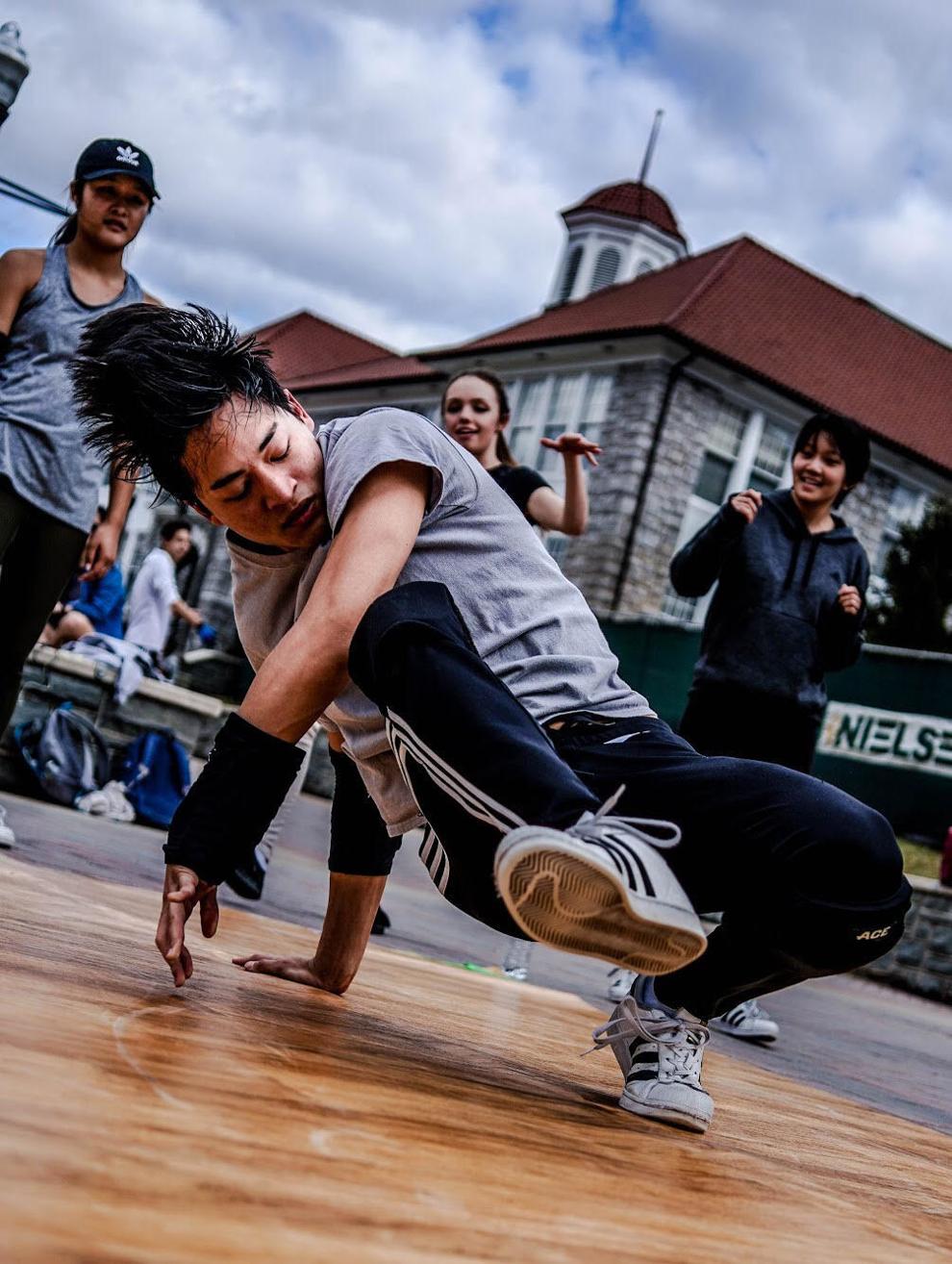 "A lot of our freshmen had been telling me they were really looking forward to that type of thing," Shumaker said. "The weather was too weird or too cold in the fall to actually be able to do that as much, so we were just really looking forward to the good weather."
The club also planned on having its second annual Cypher Ultimate event, which includes dancers, DJs and rappers from Harrisonburg who come together to perform. However, due to the coronavirus, that event was canceled.
"We put in a lot of hard work last year to establish a reputation and, this year, we kind of saw the fruits of our labor," Shumaker said. "[I] really hope the pandemic doesn't take that away." 
Contact Ryann Sheehy at sheehyrl@dukes.jmu.edu. For more on the culture, arts and lifestyle of the JMU and Harrisonburg communities, follow the culture desk on Twitter @Breeze_Culture.