Meet Grace Feuchter. 
She's a sophomore media arts and design major. A contributing writer for the JMU chapter of Her Campus, member of College Mentors for Kids and webmaster for Gamma Phi Beta are just some of the many hats Feuchter wears.  
She's lived in Virginia her whole life, and she's one to thrive off her routine of structure and independence — she's aimed to continue that routine amid this newfound lifestyle. 
Feuchter recalled a weekday at home, spent doing school and internship work and self-care activities. In this detailed account, she outlines her entire day, from beginning to end, for others to serve as spectators in her life.
Wednesday, April 22, 2020.
6:48 a.m. - Feuchter starts off the day with her essential cup of coffee. 
"I either drink it black or add some plant-based milk. I am currently loving oat milk but almond milk has always been a staple for me," Feuchter said.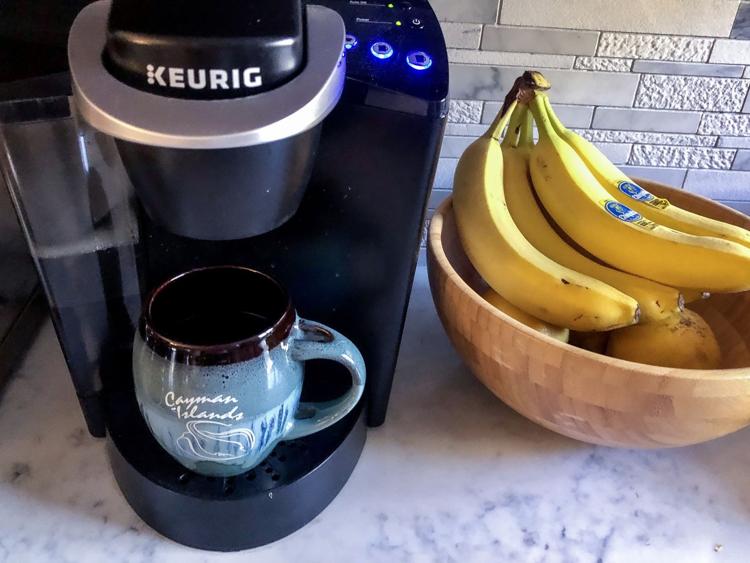 7:00 a.m. - Enrollment appointment for fall semester begins. Feuchter was able to get into all the classes she wanted, a positive start to the day. 
7:05 a.m. - The workday has begun. Feuchter has a full day of readings and discussion boards ahead. 
8:45 a.m. - Breakfast time. Feuchter makes her signature oatmeal.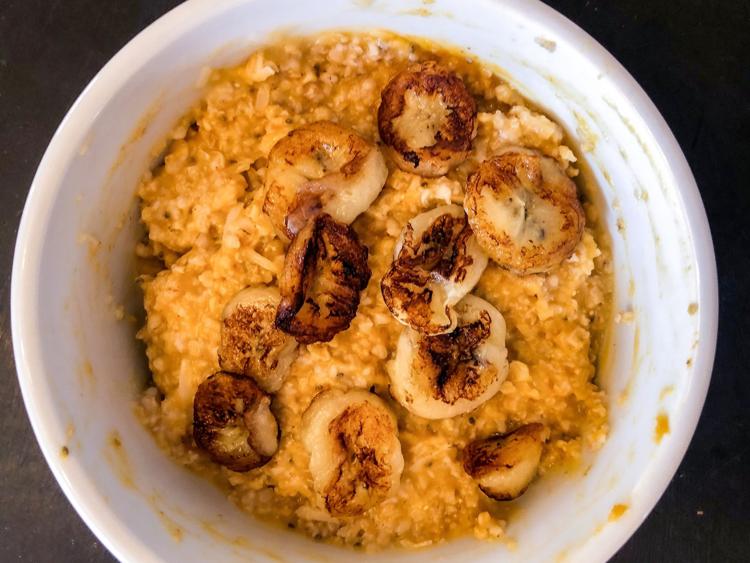 Recipe includes:
Oats 

Canned pumpkin 

Chia seeds

Coconut 

Honey

Bananas fried in coconut oil
8:55 a.m. - Time to get back to schoolwork. Feuchter reads a chapter in her book for a women and gender studies class called "Living a Feminist Life" by Sara Ahmed. 
11:09 a.m. - Feutchter gets in her daily workout of 20 minutes on the elliptical in her basement. She also follows along with an ab video on YouTube. 
"My current favorites are Madfit's dance workouts," Feuchter said.
12:08 p.m. - Shower and get ready for the day. "AKA put on sweats," as Feuchter put it. 
12:40 p.m. - Feuchter whips up a quinoa salad for lunch with an array of colorful veggies.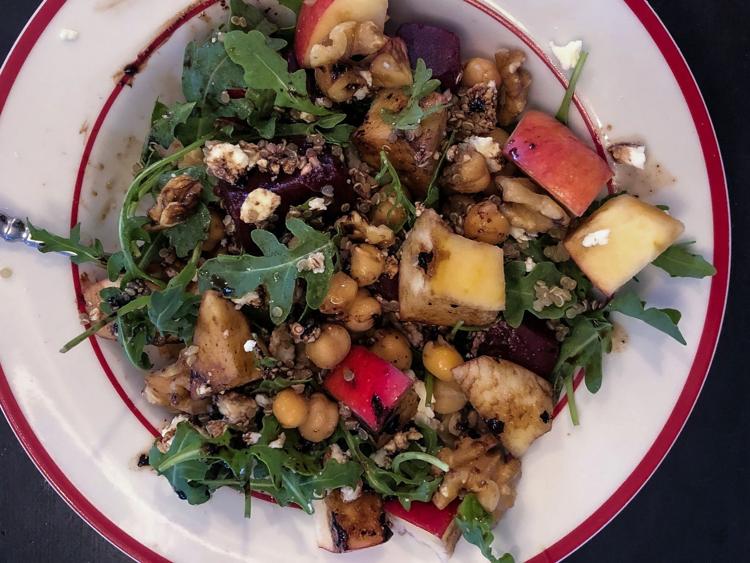 1:01 p.m. - More schoolwork.
3:06 p.m. - Time for a break. Feuchter takes a scenic walk around her neighborhood.
"I think it's hard to sit in the same place all day, so I've been trying to walk in between assignments to get a campus feel," Feuchter said. "I walk up the row (because I lived on greek row) by walking up the hill right outside my house. There's a white truck parked on the street near me that I pass, and I think of it as the Starbucks truck. I have yet to find a building as pretty as Wilson, but it's nice to get some fresh air," Feuchter said. 
3:16 p.m. - Snack o'clock. Feuchter enjoys some rice crackers with brie cheese and fig butter.
3:30 p.m. - It's time to clock in for her internship. Feuchter is a social media marketing intern for a female-founded marketing business. She started her remote internship right after spring break.  
"I did some research on food blogs this day, as my boss has just started a new food blog that we're helping her with," Feuchter said. 
5:46 p.m. - Feuchter has been trying to implement meditation into her life, especially as of recently. That's exactly what she did after a long day's work.
"I try to meditate for ten minutes a day, either with a guided meditation on YouTube or with relaxing music," Feuchter said.
6:02 p.m. - Feuchter helps make family dinner.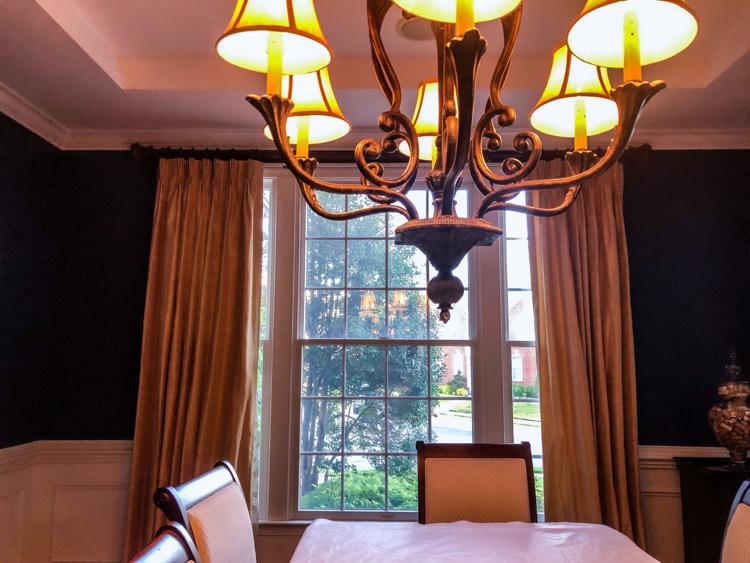 6:42 p.m. - Dinner's ready. On the night's menu, courtesy of Chef Feuchter: Teriyaki tofu with grilled pineapple and onion.
"One of my quarantine goals is to learn how to cook. I've been trying to cook more so I can make healthy food next year when I have a kitchen in my apartment," Feuchter said.
7:04 p.m. - Feuchter watches the documentary Stories We Tell for her Creative Nonfiction Writing class. 
"I actually really enjoyed it, which I wasn't expecting," Feuchter said.
10:26 p.m. - Time to wind down with her nighttime routine and get ready for bed:
Wash face, brush teeth, etc.

Journal 

Talk to her parents

Pick up a book (Feuchter's current read is Tent by Anita Diamanté)
11:21 p.m. - Lights out on a long but productive workday. 
Contact Brianne Petrone at petronbd@dukes.jmu.edu For more on the culture, arts and lifestyle of the JMU and Harrisonburg communities, follow the culture desk on Twitter @Breeze_Culture.