With the return of fall comes Bath and Body Works candles, neutral colors, a chill in the air and most importantly, pumpkins. From September until November, restaurants and retailers will put pumpkin in anything and everything. There are no limits, and it's a hit or miss. I've already tried some of Harrisonburg's new fall cuisine so everyone can see what's worth a purchase.
Dunkin' Donuts' Pumpkin Donut 
The Dunkin' Donuts pumpkin donut is a fall staple.
Pumpkin taste: It's similar to the cinnamon Dunkin donut, and it has an interesting blend of spices. 
Aesthetics: Visually, it's quite bland to look at, and it's nothing special to be photographed.
Pumpkin Munchkin
The pumpkin Munchkins at Dunkin' Donuts are the perfect fall treat.  
Pumpkin taste: It tastes and feels just like a miniature of the donut version.
Aesthetics: The little spheres would look cute on any fall spread.
Pumpkin Muffin
There was nothing special about this muffin from Dunkin' Donuts. It was quite average in all aspects.
Pumpkin taste: It was very dry and crumbly at first, but tasted like a generic pumpkin muffin.
Aesthetics: Muffins are always cute.
Dunkin' Donuts' Pumpkin Iced Coffee and Cold Brew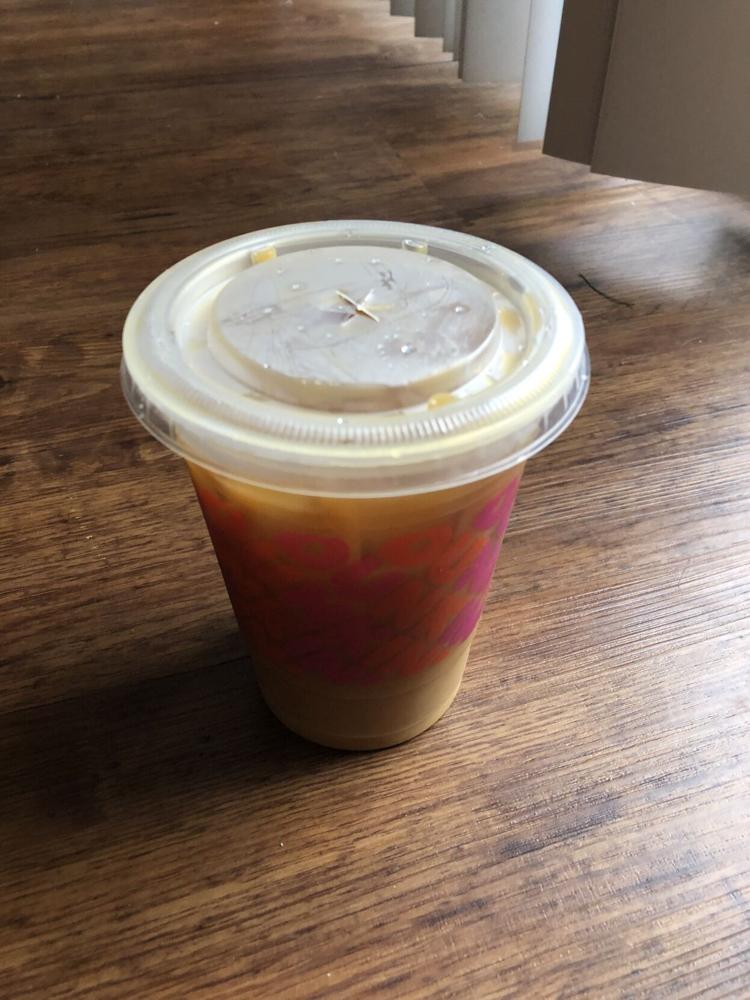 The pumpkin iced coffee from Dunkin' Donuts  is a failed attempt. 
Pumpkin taste: The syrup was stuck to the bottom of the cup, making the rest of the drink bitter, and when a glob of syrup made its way up the straw it was a flavor overload.
Aesthetics: It looks like any other Dunkin' iced coffee, which is always cute. 
Caffeine boost: Coming in at 238 mg, it does offer a good pick me up, but at what cost to the tastebuds?
Dunkin Donuts' Signature Iced Pumpkin Spice Latte
Dunkin' Donuts' iced version of the pumpkin spice classic is definitely a threat to Starbucks' alternative. 
Pumpkin taste: It tastes similar to the Starbucks pumpkin spice latte, but is more sweet than seasoned, and often comes iced instead of hot.
Aesthetics: The latte comes with a whipped cream swirl topped with pumpkin powder in the famous Dunkin' cup with a dome lid. It'll definitely be featured on social media feeds this fall.
Caffeine boost: It passes Starbucks by having 16 mg more caffeine, at 166 mg. 
Starbucks' Pumpkin Spice Latte (PSL)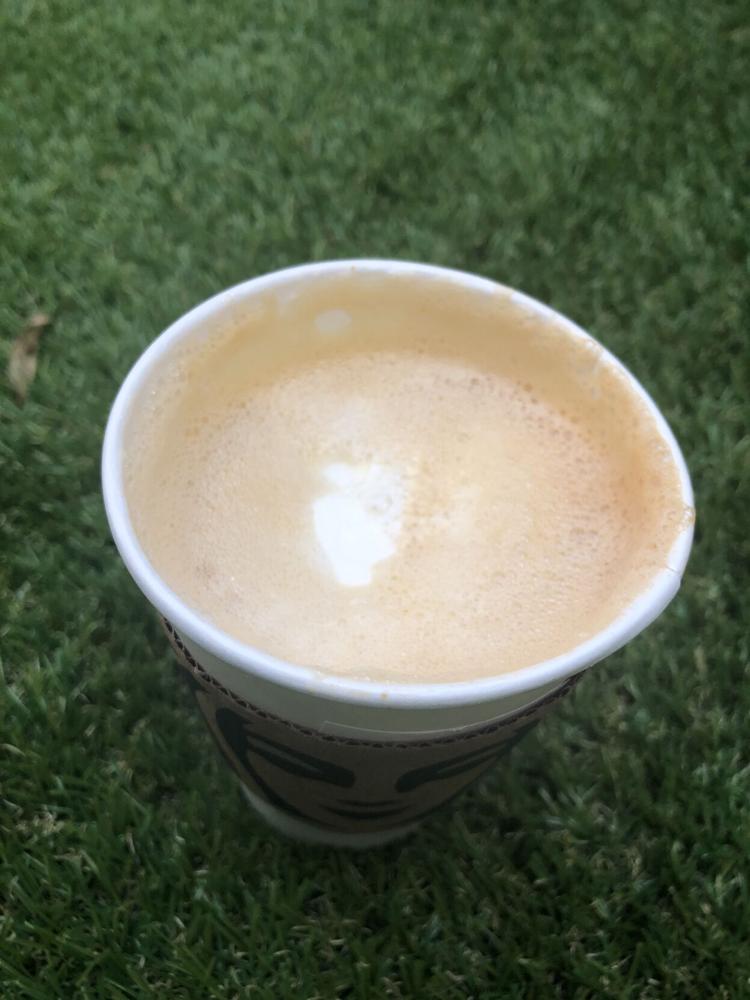 There's really no other way to describe it; the Starbucks  PSL tastes like fall. One sip and it feels like being wrapped in a warm blanket while watching a new episode of "The Bachelor" by the fire.
It's a classic drink that's a must-have every year. I can't imagine a fall without it. 
Pumpkin taste: The pumpkin blends well with the spices and isn't overwhelming.
Aesthetics: The latte usually comes warm, and there's nothing Instagrammable about a paper cup. 
Caffeine boost: 150 mg
Starbucks' Pumpkin Cold Brew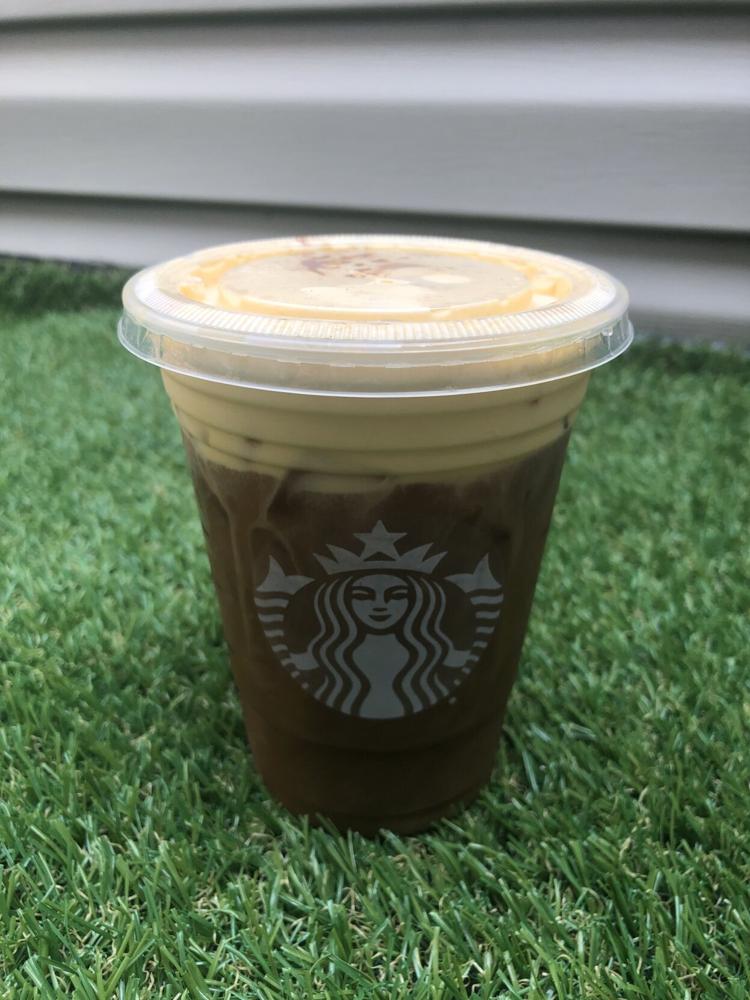 The Starbucks pumpkin cream cold brew has been trending all over  popular app Tik Tok, and it's not hard to see why. This drink is perfect for coffee lovers who want to get into the fall spirit.
Pumpkin taste: The coffee taste is strong and takes over most of the flavor. However, there's still a nice hint of pumpkin.
Aesthetics: This drink comes iced and is definitely worth a feature on a Snapchat story. The cold brew is dark and layered with the light foam on top that drizzles down the sides creating a waterfall effect.
Caffeine boost: 185 mg
Starbucks' Pumpkin Scone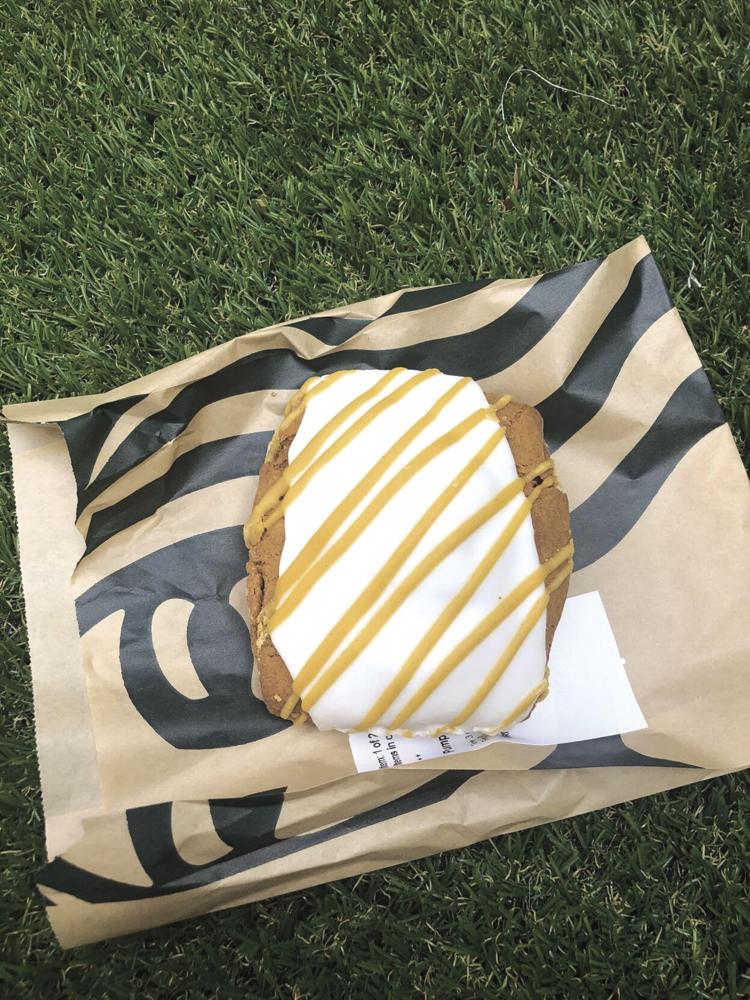 The pumpkin scone from Starbucks is a nice treat for those with a sweet tooth, a really, really sweet tooth. 
Pumpkin taste: The scone tasted like a sugary pumpkin cookie, it was good but had less of the authentic pumpkin taste than the others.
Aesthetics: It's covered in white frosting with a cute drizzle of orange, the perfect fall look.
Starbucks' Pumpkin Cream Cheese Muffin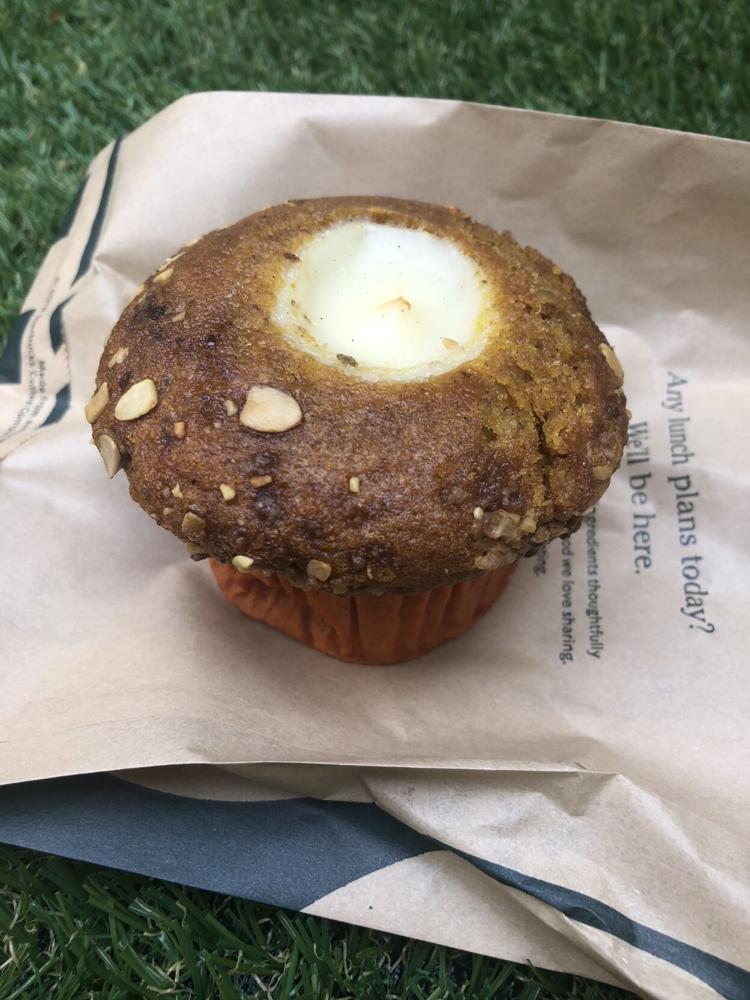 The Starbucks pumpkin cream cheese muffin sounds like it'll be a good mix of sweet and savory, however, it ends up being all sweet. It's more of a dessert option than a breakfast one.
Pumpkin taste: It tastes similar to the classic Starbucks pumpkin loaf but is made sweeter by the cream cheese center. 
Aesthetics: It's definitely a cute addition to a breakfast photo, but it's nothing special.
Klines' Pumpkin Pie Shake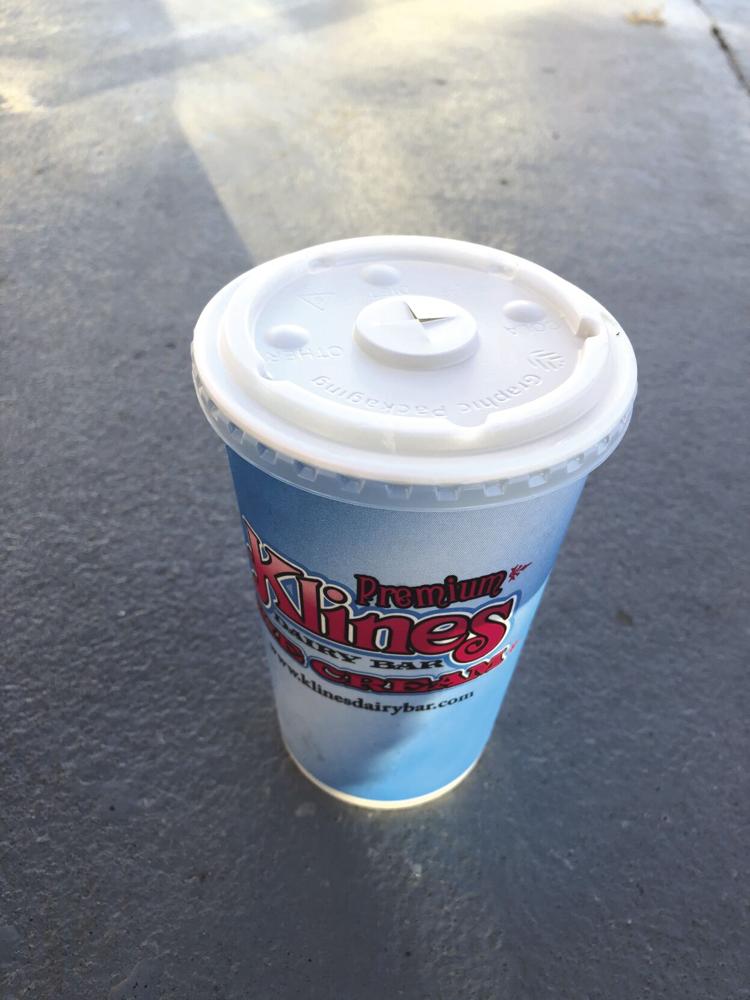 This shake from Kline's Dairy Bar is a creative option for pumpkin lovers.
Pumpkin taste: It tastes like birthday cake mixed with graham crackers and is a sweet way to celebrate autumn.
Aesthetics: In a basic Kline's paper cup, this particular item is not much to look at.
Pumpkin Spice Frozen Coffee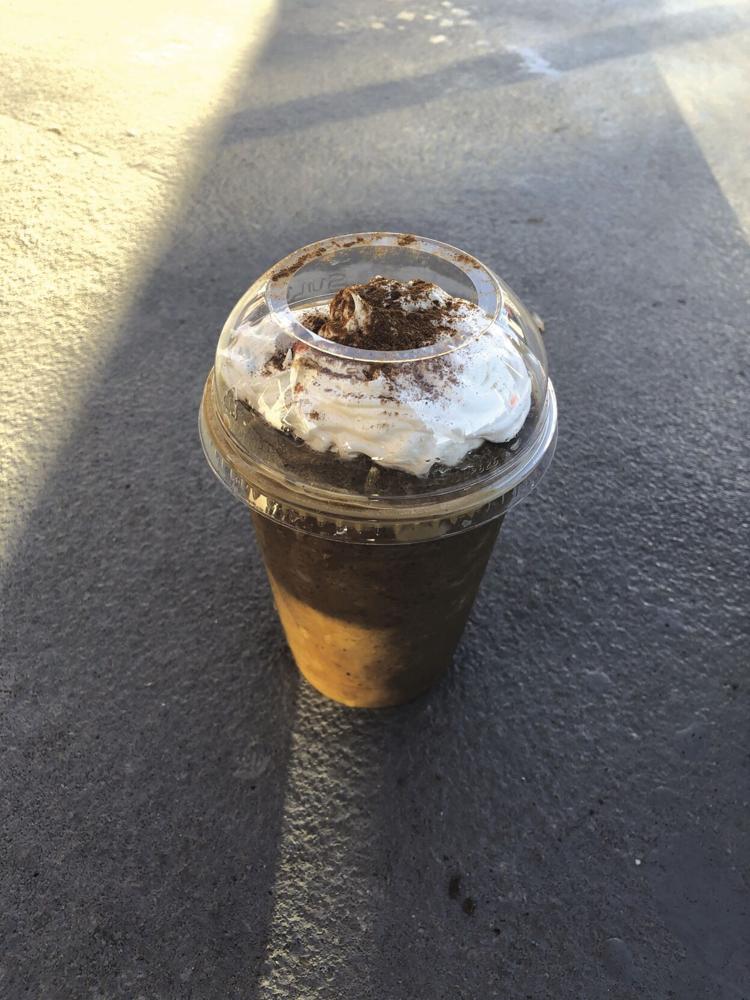 This drink from Kline's was more like a pumpkin slushie and wasn't blended very well, leaving the taste to be pretty odd.
Pumpkin taste: The flavor was mainly dominated by coffee and ice, and there were rare hints of pumpkin.
Aesthetics: The cone lid and whip cream on top is a cute classic vibe.
Let's be real, the best thing about the changes of the seasons are the corresponding changes on our favorite menus. It's not really fall if one doesn't have pumpkin influenced food. Whether someone has a sweet tooth, is a coffee lover, pastry fan, or health nut, this fall has something for them to enjoy. 
Contact Sarah Connor at connorse@dukes.jmu.edu. For more on the culture, arts and lifestyle of the JMU and Harrisonburg communities, follow the culture desk on Twitter @Breeze_Culture.