Isabelle Vento ('12) stands at an island in the open-concept kitchen kneading dough for her pastries. She's preparing food for the endless stream of customers who continue to walk into the restaurant despite the mid-morning hour. 
Even in the middle of the week, Heritage Bakery & Cafe buzzes with activity.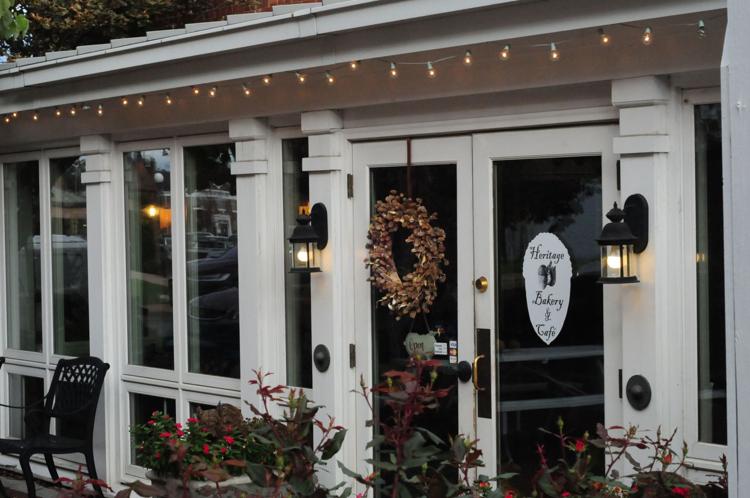 A group of older women chat among themselves at a four-top, while townies and students sip on coffee and work on laptops on a few smaller tables. Although most of the tables are filled, the atmosphere is much calmer than the frenzy that descends upon the bakery on Saturday mornings.
With a single oven, Vento and her team work from closing time on Friday into the early morning to complete pastries and baked goods for the Saturday morning rush. Vento's dedicated bakers help create the treats that gather hundreds of likes on the Heritage Bakery Instagram page every day. From green and pink macarons for a sorority reunion to wedding cakes topped with fresh foliage, each item is one-of-a-kind.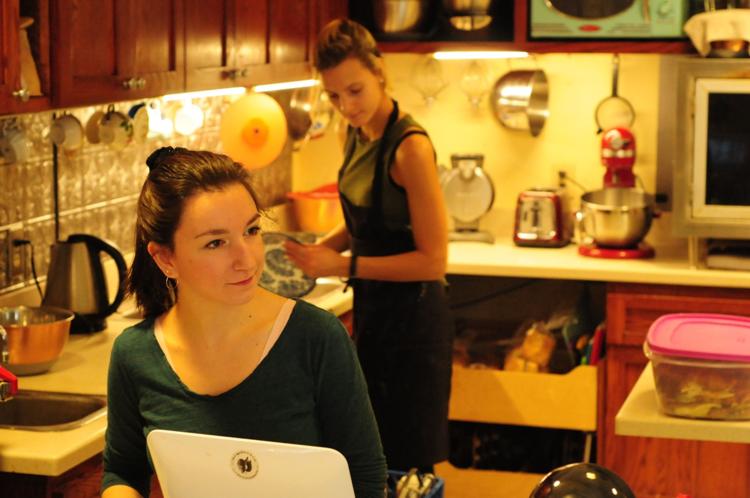 "Our case is different every day," Vento said. "Because we don't have any storage, we have to go to the store every morning. Seeing the different colors and ingredients kind of inspires us for what to bake for the day."
After opening almost five years ago, Heritage has attracted a wide range of customers among families, tourists, students and locals. Vento and her employees make it their mission to get to know their customers on a personal level. As she sits at a table against the upholstered divider that separates the bakery from the visitor's center, Vento notices and waves to everyone who walks through the door, often greeting them by name.
In fact, that's how Darcy Williams ('18) became a full-time employee at Heritage. After frequenting the bakery as a student, Williams needed a job and a reason to stay in Harrisonburg, so she sent Vento an Instagram message and landed the position.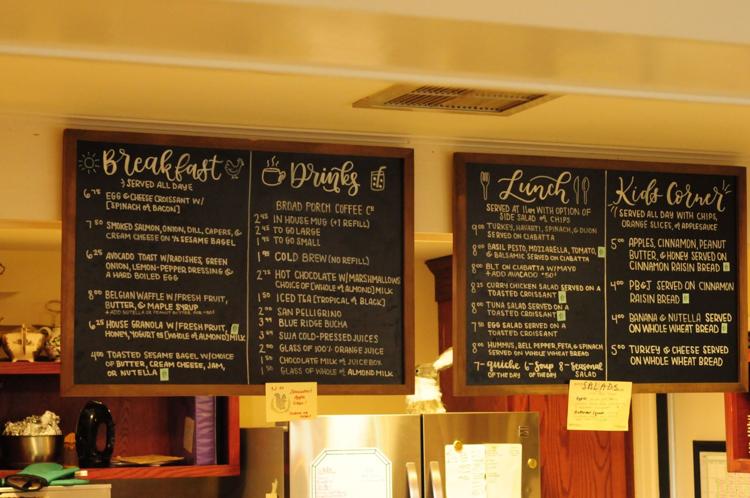 "It's really a cool place to work because we're so small," Williams said. "We're really a family more than co-workers."
With a degree in studio art and no formal culinary training, Williams hasn't only learned how to ice a cake, but she's also learned the benefits of running a small business.
"Working here, I feel like I can see the people outside of work and they know who I am, and it just makes me feel a lot more connected to Harrisonburg, which I love," Williams said.
Although the majority of Heritage's customers aren't JMU students, its downtown location makes it a quaint spot for students to get to know Harrisonburg and the community better.
Sara Avery, a senior computer science major, and her friend Abby Wallen, a junior public policy and administration major, come to Heritage about two to three times during the semester. As a part of Intervarsity, they know many people who meet at the cafe for small group discussions, but they both agreed the bakery is most popular with students who live downtown.
"I just like the aesthetic, honestly, and the coffee is really good, and the macaroons," Wallen said as she and Avery chatted over breakfast and coffee. Vento said she believes the atmosphere is inspired by her French background but also the need to maintain small town, homey vibes.
Macaroons are just one of the specialty items Heritage offers. Its menu often features seasonal sandwich and soup specials as well as daily pastry creations like breads, cupcakes and cookies.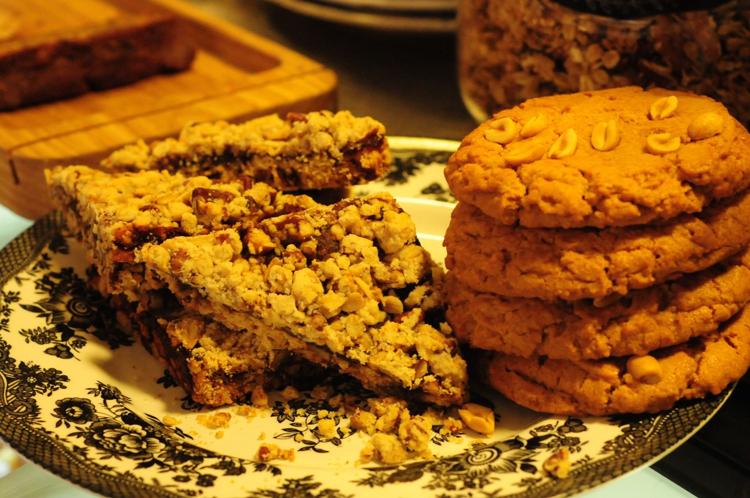 "When we first opened, we only had pastries, but, I guess, your customers will kind of let you know what they want," Vento said. "So, we started adding breakfast and lunch, and then people started ordering cakes and all that good stuff."
Opening a bakery was a dream of Vento's. With almost half a decade under her belt, the mother-daughter-owned business has flourished in downtown Harrisonburg.
"I know people want us to expand," Vento said. "But, it loses its magic touch when you do that."
Over the years, Heritage has partnered with and supported other local businesses like the Friendly City Co-Op and Soil Cycles, a compost program. Vento also believes there's no competition between Heritage and the other bakeries and cafes in town.
"Everyone's like, 'There's already bakeries,' and it's like, 'Well, we all can shine in our own way,'" Vento said. "I love that about this town."
Contact Ryann Sheehy at sheehyrl@dukes.jmu.edu. For more on the culture, arts and lifestyle of the JMU and Harrisonburg communities, follow the culture desk on Twitter @Breeze_Culture.