Jason McCready stands at the cash register taking customer's orders while the rest of his young team prepares the last few sandwiches and begins to clean up the open kitchen before closing. But McCready is more than the friendly face at the counter. He's also the co-owner of Cinnamon Bear Bakery and Deli with his wife, Charo McCready. 
Although the McCreadys took over the management of Cinnamon Bear in August of 2018, the cafe has been around since 1987. Relatively new to the Harrisonburg community, the McCreadys were looking to finally pursue their dream of opening a restaurant. After hearing the news that Cinnamon Bear was up for sale, the McCreadys began to talk about the logistics, and by Aug. 1, 2018, they settled the contract and took over the business.
"We kept it exactly the same for about six to eight weeks, and then we took the five least-selling items and removed them," Jason McCready said. "And then we started slowly adding our things in with a little South-American flavor."
With Peruvian influence, the McCreadys have added more distinct flavors to the menu over the past year and brought in some of their own recipes like the house-favorite Cuban sandwich. They also chose to brighten up the atmosphere by repainting the walls and adding some cozy decor, courtesy of Charo's eye for design.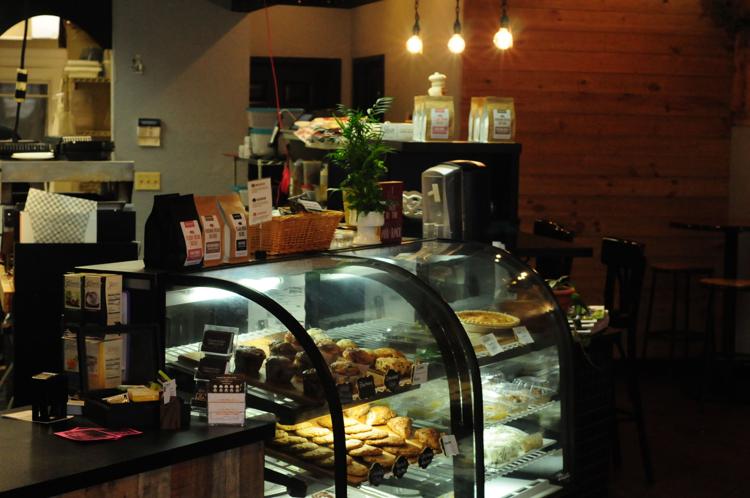 While Charo handles the business marketing and advertising, Jason manages the kitchen staff and marinates the chicken and pork himself almost every day, without fail. He said that although it's not easy balancing all the different aspects of the business, he wouldn't want to be doing anything else.
"Some of the best advice [my dad] gave me was, 'Let's say you win the lottery; you don't win enough to set you up for life, but enough that you don't have to worry. What would you do?'" Jason said. "When I answered, it was, 'I want to own a restaurant.' And then he said, 'Okay, you didn't win the lottery, how close can you get?'" 
After working in the food business from the age of 15, Jason went to culinary school and worked in the Baltimore fine dining scene among food celebrities like Duff Goldman from "Ace of Cakes." However, that world didn't quite do it for Jason.
"I want to make people happy, but I don't want to have to make foie gras to do it," he said. "For some people, it's more about the food. For me, it's about the people. If you want foie gras, then, yeah, I'll make it for you. But if you want meatloaf and mashed potatoes like your mom used to make, I can do that too."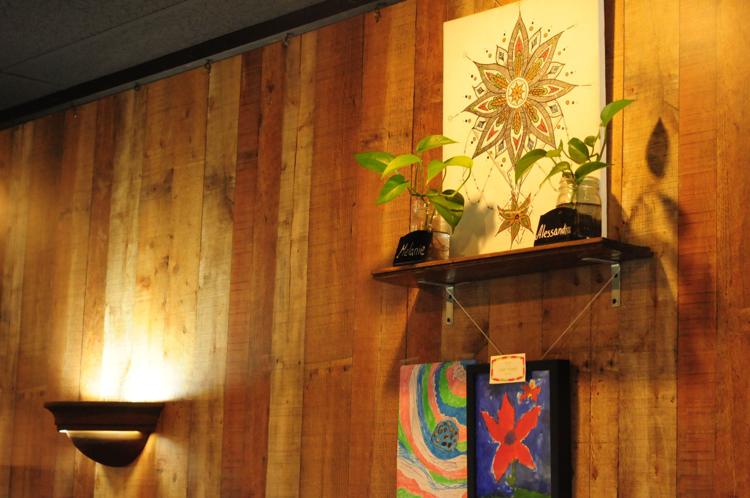 Customers of all ages come into the bakery, and the McCready's goal is to always make them feel comfortable and welcome. Jason's favorite Yelp review came from someone who said they felt like they were in their own living room.
"It's really cute, convenient and they have a lot of options," Rachel Bacon, a junior health services administration major said, as she finished her favorite sandwich, the Turkey Melt.
The busiest time to see students come in is over the weekend and during exam time. Although it offers UberEats, GrubHub and Door Dash as food delivery options, Jason said he would love to see more students come in. With its location on University Boulevard, it's a few blocks from any freshman dorm on East Campus.
Claire Ravenburg, a junior biotechnology major, sat at a table Sunday morning with her friend Nicole Allen, a junior international affairs major, who she brought to Cinnamon Bear for the first time that day. When asked if she felt many JMU students know about the restaurant, Ravenburg said, "I didn't think so, but then I tried to come in last weekend, and it was a 45-minute wait because, I think, it was parent's weekend, and everyone was bringing their families here."
From annual visits by people with timeshares at Massanutten to community members who've eaten at Cinnamon Bear since it opened, there's a wide range of customers who rave about the experience the McCreadys have crafted for their customers. 
"For me, I'm inviting everybody over to my house," Jason said.
Contact Ryann Sheehy at sheehyrl@dukes.jmu.edu. For more on the culture, arts and lifestyle of the JMU and Harrisonburg communities, follow the culture desk on Twitter @Breeze_Culture.