James Madison University is known for its highly involved student body. Students participate in academics, athletics, clubs, greek life, etc. While being well-rounded on campus is important, it is also incredibly valuable to live a well-rounded and healthy lifestyle. These Dukes show that it is possible to fit eating right and being active into a busy college schedule.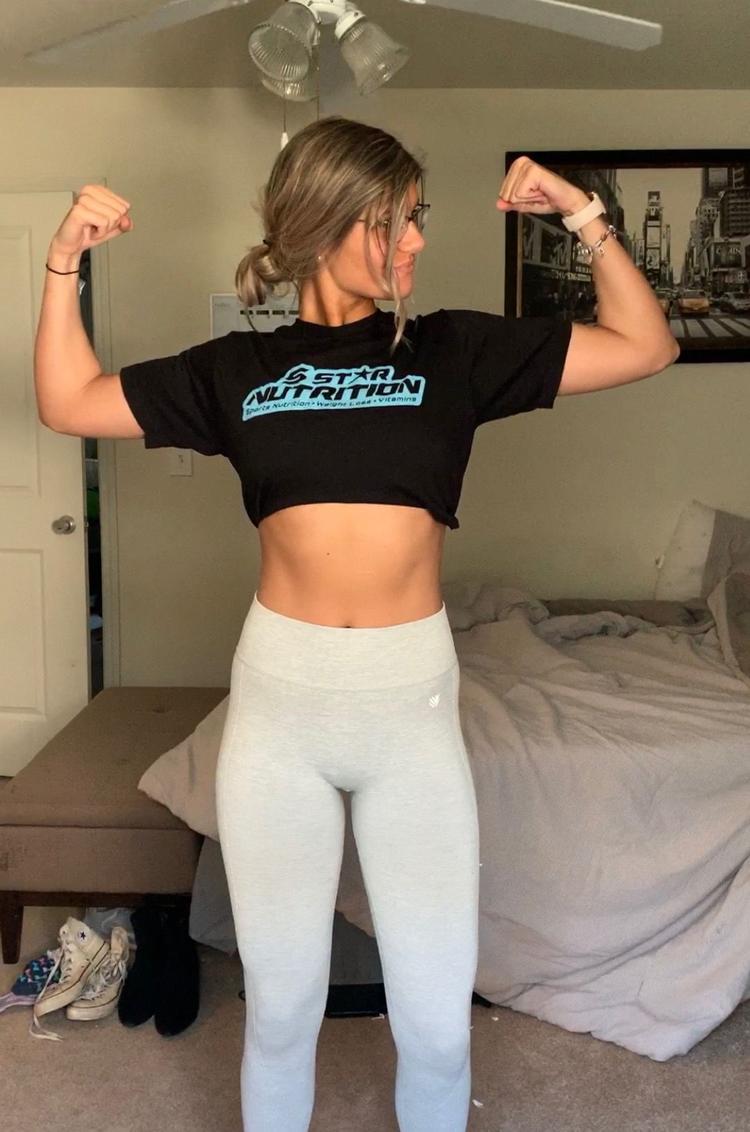 Junior communication sciences and disorders major Lauren Bascelli started her Instagram account as a way to keep herself inspired to stick to her goals. Her fitness journey began when she realized she wanted to eat healthier and develop exercise habits for herself. She began figuring out how to eat in moderation and also got into powerlifting. These days, to make time for a healthy lifestyle, she schedules gym time the same as she would with classes. When it comes to eating, she tries to make more mindful choices.
"When you care about what you are putting into your body and are conscious about it, you make better choices for yourself," Bascelli said.
Her favorite part about having @laurenkindalifts is that it has connected her with a community of like-minded women who share her same health goals. Bascelli's account features workouts, fitspiration and tips about self-love.
Lauren's tip for staying fit at JMU?
Make it a routine — it's hard at first but then it becomes a habit.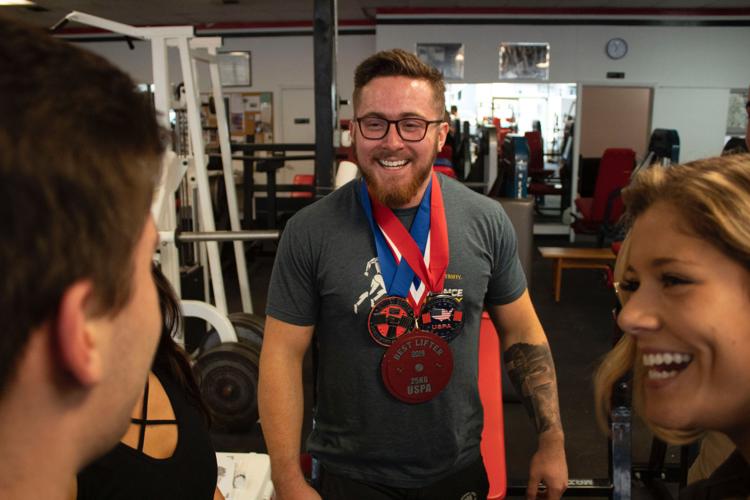 Senior kinesiology major Michael White started his account about two years ago to track his progress and advertise his coaching services. He started casually training and has slowly progressed to ranking 57th of all time in the 220 class and junior age group for raw powerlifting.
"Be patient, it doesn't happen overnight," White said, advising to those who are new to the gym. "It took me six years of really dedicating myself to training to become good at what I do."
White uses a meal prep service to help him eat healthily and prepare meals at the beginning of each week. His Instagram account introduced him to the powerlifting community and helped him find new clients for fitness coaching. White's account showcases footage from his competitions and gym workouts.
Mike's tip for staying fit at JMU?
Make it part of your schedule. Start by scheduling three one-hour sessions a week.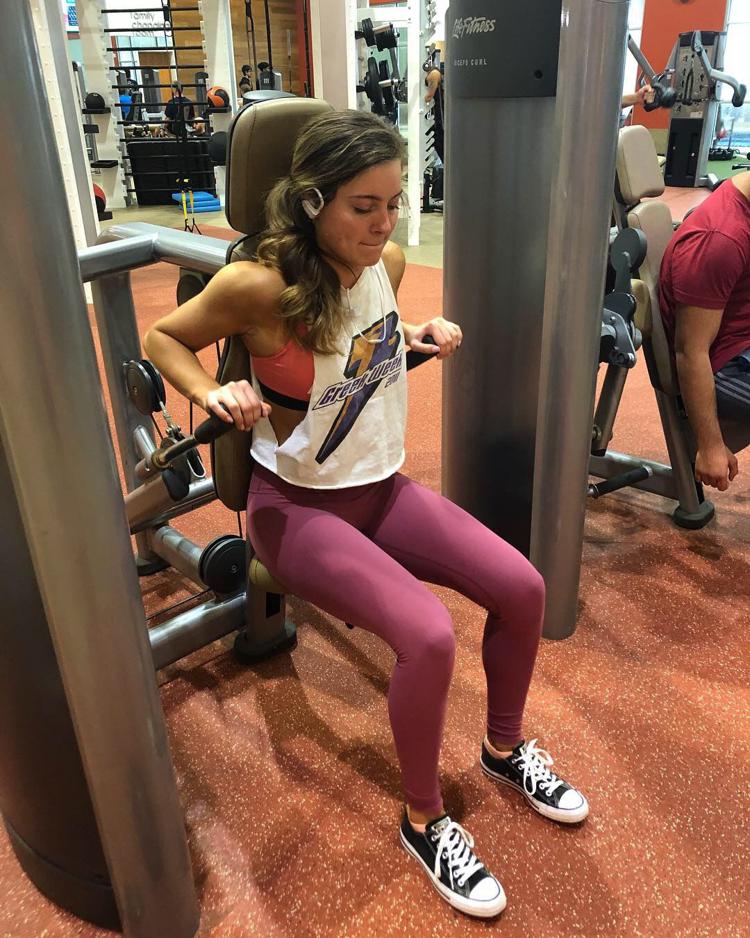 After recovering from a sports-related injury, freshman writing, rhetoric and technical communications major Tori Preast started her account during the winter of her senior year of high school. She'd previously been a long-distance runner and knew little about the gym. After researching, she decided to begin powerlifting and made her Instagram because she saw how many people were interested in it. She makes time for exercise by sticking to her schedule and using the time within her day. To maintain healthy eating habits, she sticks to the 80/20 rule: 80% of what she eats is healthy, and the other 20% is whatever she feels like.
"It's less of something I'm doing to look better and more to feel better," Preast said.
Preast advises those just starting their fitness journey to "enjoy the process" and take it little by little. Her account has helped her stay motivated in college and kept her interested in working out. It includes home workouts, gym workouts and healthy food recipes.
Tori's tip for staying fit at JMU?
Freshens has great smoothies that one can add protein powder to, and the University Recreation Center offers plenty of free fitness classes for all levels.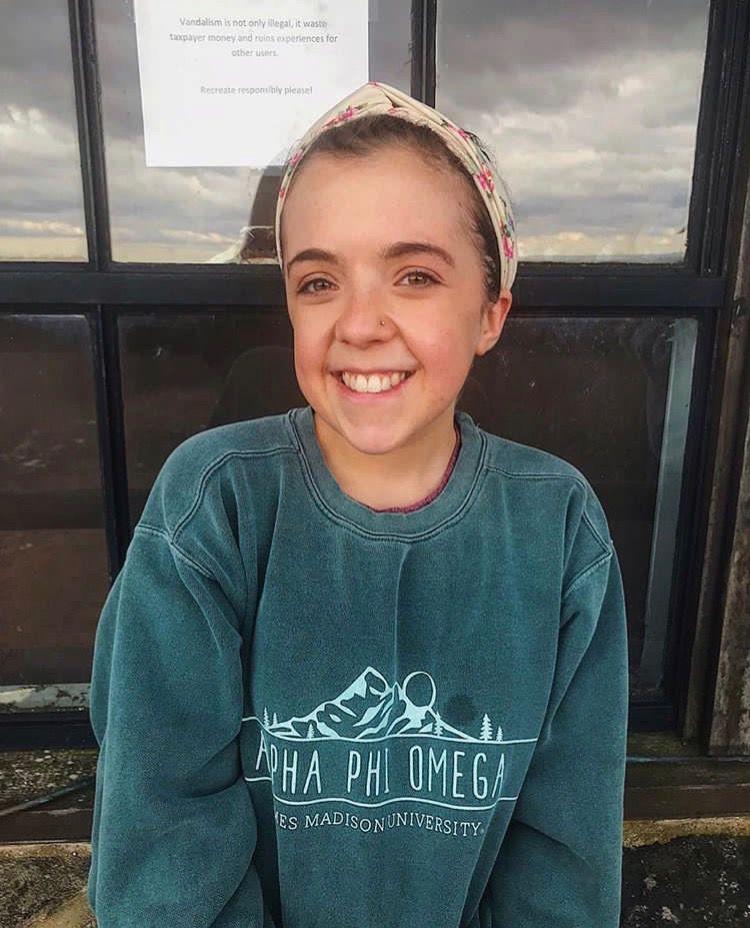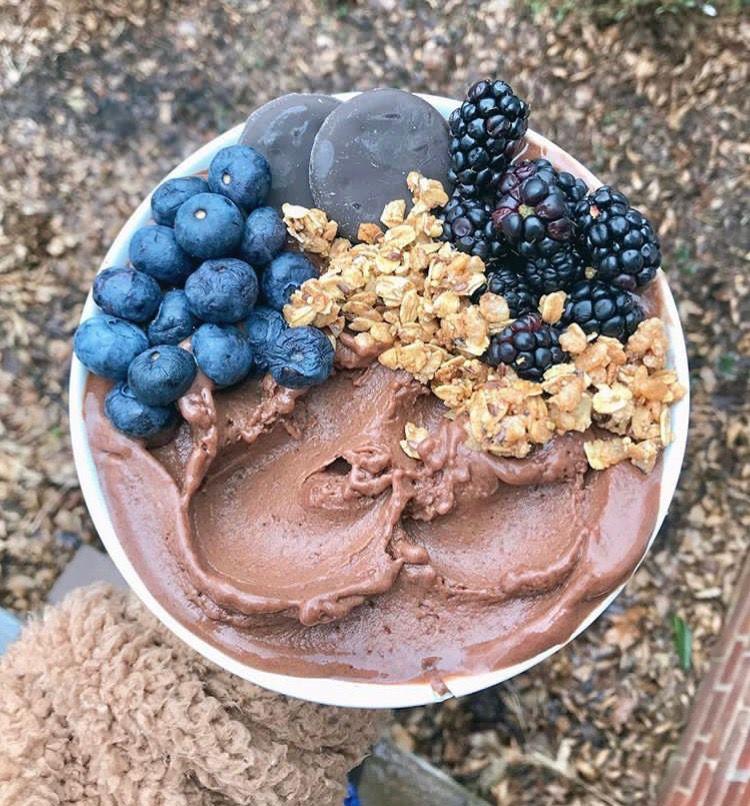 Sophomore international affairs major Claire Schroeder started her Instagram in 2016 to feature the foods she was eating. Then, in 2018, she began to incorporate some fitness elements into her profile because she wanted to connect with other people who shared her health and fitness goals. At the beginning of her journey, Schroeder mostly attended UREC classes and then became interested in powerlifting. She now has a routine where she works out different parts of her body and does cardio about four to five times a week.
"Find something that you actually love and enjoy doing," Schroeder said.
Schroeder sticks to her goals by making workouts part of her schedule and fitting it in even on her busy days.
"Sometimes you have to go to class sweaty," Schroeder said.
She purposely buys healthy foods so clean eating is easier. Her account helps her realize how far she's come and she's able to see her progress over the years. Schroeder's account has many recipes for a healthy vegan diet.
Claire's tip for staying fit at JMU?
Use UREC now because after graduation, you'll no longer have all of their amazing resources.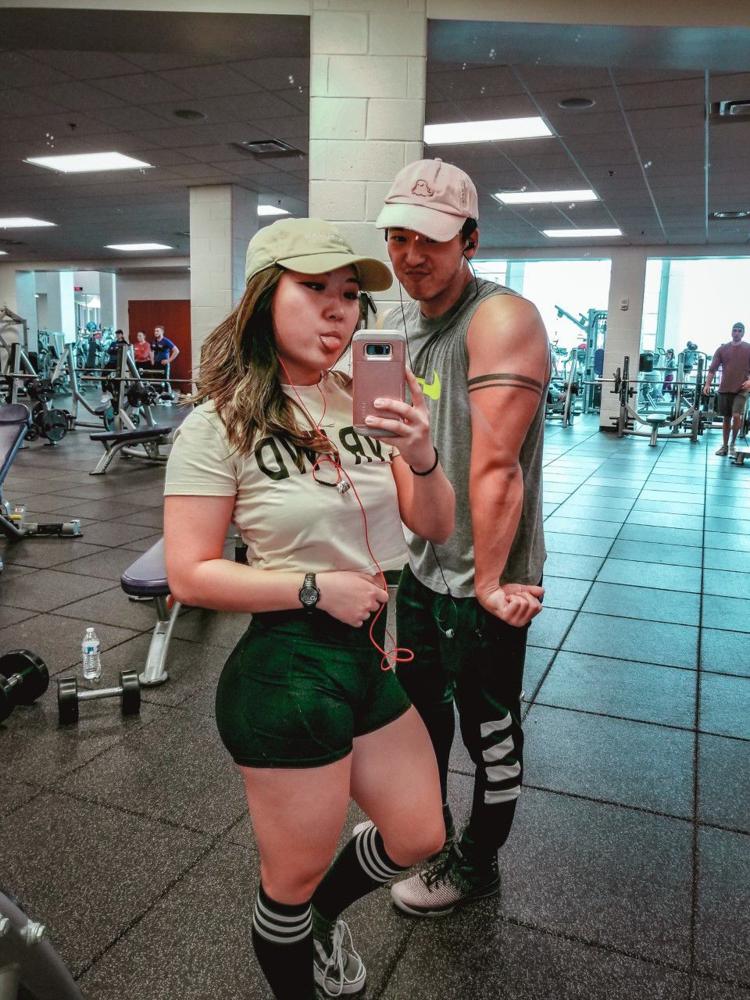 Senior health and services and administration major Kelly Chung started her account as a way to keep her fitness coach updated on her progress in November 2018. She began going to the gym as a freshman and bounced around between different types of exercises. Her involvement in Air Force ROTC also kept her active with physical training sessions twice a week. She fully committed to powerlifting during her senior year, competing in her first competition this past January. She won second place in the United States Powerlifting Association competition. Her advice to those just starting out is to use information about exercise on the internet and social media.
"There's a plethora of information available to you online," Chung said
To keep herself on track with workouts, she makes an effort to be consistent, usually working out in the mornings around 7:30-8:00 a.m. She follows a program set by her coach each week. She makes many of her meals at home as a way to stay healthy and is mindful about the groceries she buys. Her fitness account has helped her stay motivated and connect with friends who also powerlift. She says it's a nice confidence boost to have friends who encourage one another on social media.
Kelly's tip for staying fit at JMU?
Find a community. It's always helpful to have friends who will keep you motivated.
Contact Sarah Connor at connorse@dukes.jmu.edu. For more on the culture, arts and lifestyle of the JMU and Harrisonburg communities, follow the culture desk on Twitter @Breeze_Culture.