As students continue to adjust to pandemic life and practice social distancing, it may be difficult to stay social and still abide by this new normal. However, along with the changing seasons come five fall activities that can still be enjoyed six feet apart with family and friends.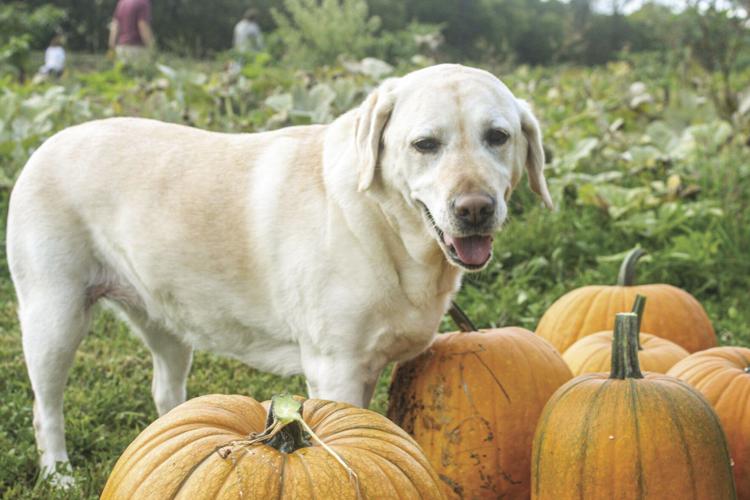 Visit Carter Mountain Orchard
Located on a mountain in Charlottesville, Virginia, overlooking seemingly endless rows of apple trees, Carter Mountain Orchard is open to the public in person through Nov. 8. With the purchase of a $8 ticket on weekends, visitors can pick their own apples in a variety of different types or buy pre-picked produce. Guests can also visit the country store and bakery, dine at the Mountain Grill or watch the sunset with some warm apple cider from its outdoor picnic area. For visitors 21 and older, ticketed entry also includes access to the Bold Rock hard cider Tap Room. Before stopping in, guests should review the orchard's COVID-19 safety precautions on its website.
Go pumpkin picking at Back Home on the Farm
Open through Halloween, Back Home on the Farm is located on 60 acres in Harrisonburg and offers a wide range of attractions like pumpkin picking, a corn maze and farm animals. The price of admission is $10 per person and includes all attractions and activities. After a wagon ride to its pumpkin patch, visitors will find over 60 varieties of pumpkins to pick in person or purchase pre-picked from the country store. The farm also provides several dining options like homegrown hamburgers, apple cider slushies and pies. Guests are required to wear face masks in areas where social distancing isn't possible as well as while purchasing tickets, riding the wagon and entering the country store. 
Go hiking in the mountains
There are hundreds of hiking trails in the mountains outside of Harrisonburg that hikers of all skill levels can enjoy. Just east of Harrisonburg, Shenandoah National Park is home to easier trails like Fox Hollow Loop or more strenuous hikes like Dark Hollow Falls, which features a waterfall and steeper areas. Old Rag Mountain is another difficult and time-consuming trail that includes an exposed summit with broad mountain top views. If hiking isn't one's strong suit, adventurers should consider Reddish Knob west of Harrisonburg in George Washington National Forest. The summit is accessible by car and features 360 degree views directly on the border of Virginia and West Virginia.
Bake some fall treats
For the less adventurous types, baking is another enjoyable fall pastime. For cooler days when outdoor activities aren't ideal, bakers can try incorporating fall flavors like pumpkin, cinnamon and apple into their favorite treats. A simple search online yields dozens of easy recipes for sweets like sparkling cider pound cake, dutch oven apple cobbler or cinnamon crackle cookies. Recipes range from higher difficulty to beginner bakers. These delicacies are bound to win over roommates and pair perfectly with a good movie and a cozy night in.
Take a walk around campus
Though the idea may seem obvious, JMU has many hidden gems that only improve as the seasons change. Students can sit on the Quad and work on homework as the leaves change colors or interact with wildlife around the Edith J. Carrier Arboretum. The Arboretum is home to plenty of walking paths, picnic and basketball areas, and different kinds of ducks that make this hidden gem an oasis for students looking to relax. Students can also visit the different dining halls on campus, which often offer specialty items as fall comes around. Before returning to campus, Dukes should check for updated COVID-19 regulations and new dining hours of operation.
Whether it's on campus or off, students should get outside and enjoy the entertaining activities that come as the weather gets colder and the leaves begin to fall. Even with social distancing requirements, students can still have fun and find things to do that acknowledge the pandemic's presence.  
Contact Amy Needham at needhaal@dukes.jmu.edu. For more on the culture, arts, and lifestyle of the JMU and Harrisonburg communities, follow the culture desk on Instagram and Twitter @Breeze_Culture.