MTV celebrated the end of the summer with its annual Video Music Awards on Monday at the Prudential Center in Newark, New Jersey. With a number of popular performers, nominees and a hilarious monologue by host Sebastian Maniscalco, the VMAs were a success. While the show was entertaining, the red carpet was equally attractive with its traditional splashes of fashion.
Along with being this year's comedic host, Maniscalco came to The Prudential Center wearing a stylish all-blue suit. Ironically, MTV's red carpet host, Terrence J, wore the exact same blue suit, but added some bling to it with a gold chain. In the end, Terrence J wore it best.
After being one of the featured performers on the red carpet stage, Max posed for the cameras in a black, silver and red jumpsuit which had a similar design to an astronaut's space suit. She finalized this look with a bright red cape, giving it an extra accent.
One of the biggest artists in the industry showed up to the VMAs wearing a Dolce & Gabbana dark green suit with leather Chelsea boots. Mendes finished his red carpet look by adding three simple necklaces to his outfit. During the show, he performed two of his latest hit songs, "If I Can't Have You" and "Señorita," featuring Camila Cabello. The crowd responded well to both performances, and he looked fantastic.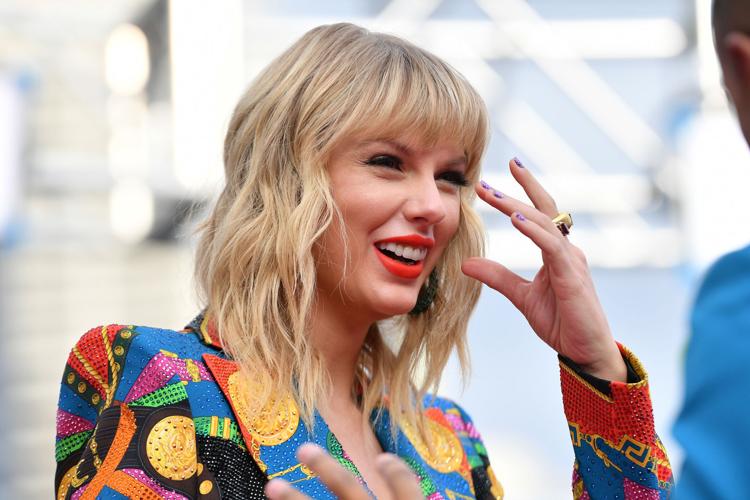 Three days after releasing her new album, "Lover," Swift showed up on the red carpet wearing a bright and colorful blazer designed by Versace. It was one of the most talked-about outfits in the media. The singer opened the show with two of her newest songs and was nominated for 12 different awards, including Video of the Year for "You Need to Calm Down."
Showing up to the VMAs for the first time as a solo artist, Normani made sure to make a statement. This artist chose a Nicholas Jebran gown that was more revealing than what some people expected. It was covered in sparkles with shades of purple, red, orange and silver. This was also her debut performance at the VMAs with her hit song, "Motivation." 
This artist came to the show in a more casual look, wearing white jeans and a white shirt. To add some color, Ferg layered his look with a light pink customized baseball jersey with the number 88 on the back. He still looked stylish but wasn't noticeably dressy.
Happy to be back home, Halsey rolled up to the event in a sheer red gown with a floral pattern. During her MTV red carpet interview, she described the look as "kind of naked, kind of classy." She's known to appear at events with unpredictable hairstyles – a trend that continued at the VMAs with her rainbow roots. 
As she was enjoying the red carpet, Kiyoko wore a David Yurman outfit. While her look was simple, she received many compliments for her clear latex jacket with a floral pattern to match the outfit. None of it was over the top, and it was a natural look.
Queen Latifah decided to go with a more simplistic style with an orange suit. It was a subtle look, but the pants had some fringe at the bottom to add a little excitement without going too far. It was a nice balance of sassy and professional.
The slit was a popular trend for the 2019 VMAs. Normally, a slit would go with a floor-length gown and be up to the knee at the longest. Some slits that night were thigh high, while other artists were showing up in dresses with slits on both sides of the skirt.
These were just some of the looks at the VMAs. The show isn't as formal as the Grammys are, so designers chose more fun and casual looks for their celebrities. 
Contact Gracie Brogowski at brogowsx@dukes.jmu.edu. For more on the culture, arts and lifestyle of the JMU and Harrisonburg communities, follow the culture desk on Twitter @Breeze_Culture.