When walking past Burruss Hall, Dukes might catch a glimpse of two familiar black furballs with green eyes hiding in the bushes, peering at students as they walk to and from classes — and, if they're lucky, students may get in a pet or two before heading off to class. 
However, people have begun to notice the famous felines on campus less and less — and now, they're gone for good. 
The College of Arts and Letters announced Wednesday that Dolley and Jimmy have left campus. 
"I understand how important they are to the community, and they were important to me as well," Becca Evans, the communications and marketing specialist for the College of Arts and Letters, said. "It's time for them to be rehomed."
For 11 years, Dolley and Jimmy have been affectionately known by the JMU community as the "Quad Cats." Pictures and videos capturing them have been shared across the internet, and many students try to interact with them. Some students even consider it good luck for exams if they come across the cats and pet them. 
While this may come as a shock to the JMU community, Evans said this decision to rehome the cats was made for their own wellbeing. Evans said that after the spring 2021 commencement ceremonies, both cats disappeared at different times in the span of a few weeks. This could've been because the Burruss Hall bushes, where Dolley and Jimmy resided, were chopped down by facilities management. 
Evans said Dolley disappeared first, coming back to campus a week or two later with a minor injury, but she was able to heal on her own. Jimmy then disappeared for several weeks over the course of the summer and came back with a severe injury to his leg. 
After taking both cats to a veterinarian, it was determined that Jimmy and Dolley could no longer live outdoors on their own. Laura Wisman, the administrative assistant in the dean's office in the College of Arts and Letters and one of the cats' on-campus caretakers, decided to adopt the cats as her own. 
"All of the other caretakers had other cats," Wisman said. "It just so happened that I didn't have any cats, so I was like, 'I'll take them.'"
Although it's unknown exactly how the Quad Cats made their way to campus, Wisman said she's heard that Dolley and Jimmy were part of a litter of kittens that a student may have owned on or off campus. Wisman said that rumor has it, when summer came around, the cats were left behind and made their way to campus. Wisman said Cat's Cradle, a local animal protection organization, found three cats searching for food on campus and took them in to be fixed. After returning Dolley and Jimmy to campus, the cats stuck around, but it's unknown where the third cat went.  
"Obviously they felt safe enough here," Wisman said. "I think they got used to people being around and liked it, and in the summertime, when most of the students were gone, they got lonely."
Wisman was introduced to the cats when one of her colleagues, Jane Dinsmore, began feeding the cats outside of Burruss Hall. After Dinsmore was interviewed by The Breeze in 2011 and asked for help feeding the cats, Wisman got in touch with Dinsmore and got involved in caring for Dolley and Jimmy.
When the decision was made to get rid of the bushes at Burruss Hall, Wisman and the other caretakers tried to get the cats adjusted in different places around campus, such as near Keezell Hall. Wisman said facilities management did everything they could to help move the cats and even put up cameras when Jimmy went missing. 
"I don't want to put any kind of negative light on [facilities management]," Wisman said. "When we couldn't find Jimmy, they were concerned, and they're just like, 'What can we do to help?'''
Although Dolley went missing first, Jimmy's disappearance after Dolley's return caused many to worry about what had happened to him. Wisman said she received texts from people claiming they'd seen him in different places. Both cats had injuries when returning from their disappearances, Wisman said, but Jimmy's injury required one of his legs to be amputated. Wisman suspected he may have gotten hit due to the severity of his broken leg.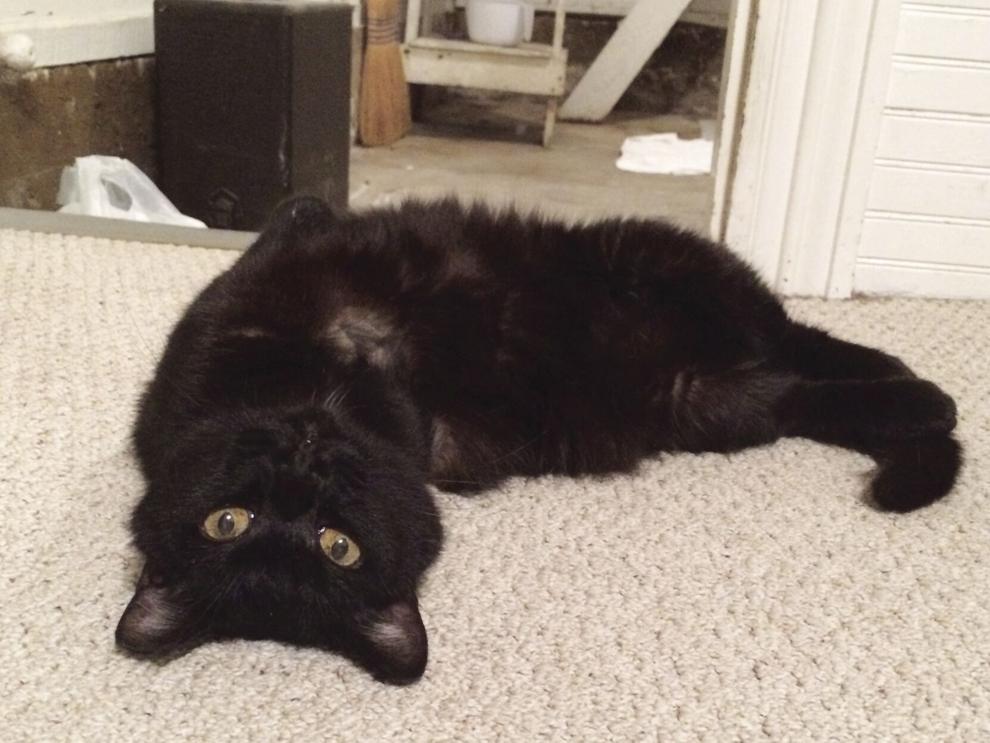 "Once we realized how bad Jimmy's injury was, it was just like, 'We gotta do something,'" Wisman said. "It's just not safe for him to be out [on campus]."
Wisman said Jimmy was taken from campus before Dolley to recover from his surgery, and he needed to be in a crate before getting his stitches removed. This allowed Jimmy to adjust to being an indoor cat on his own — it also allowed Dolley to say goodbye to campus before she was taken to Wisman's home Sept. 14. Dolley was recently diagnosed with feline immunodeficiency virus, which is treatable and manageable if the cat is kept indoors, Wisman said, but both cats are doing well. 
"They're still getting used to being indoor kitties," Wisman said. "I'm hoping to be able to share stories and pictures about them as soon as they get kind of settled in and acclimated."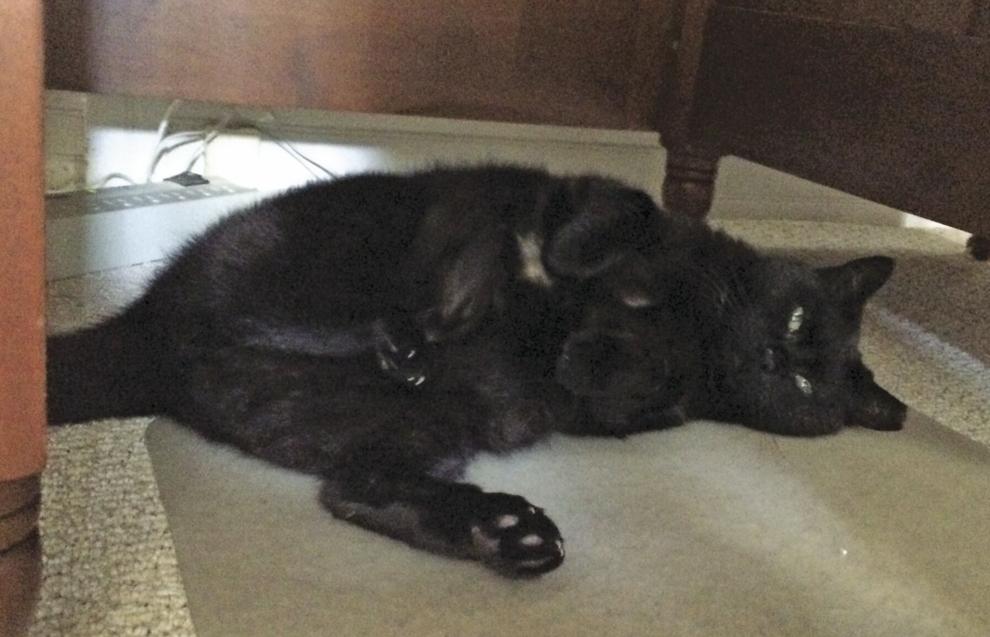 Wisman said she was unsure of how students would react to the news of the cats' removal on campus, especially since she received messages from people saying how worried they were about the cats when Jimmy disappeared. She said she knows how much the cats meant to them.
One student even shared a story with Wisman about how she interacted with one of the cats by giving them some of her sandwich and said it was the "best day ever."
"People were coming up to me asking about [Jimmy] and saying, 'You know, everybody loves these cats,'" Wisman said. "'These are JMU cats.'"
The reaction from students about the re-homing of the cats has been one of sadness, with many sharing fond memories and interactions with Dolley and Jimmy. Casey Williams, a freshman biology major, said she was excited to make friends with them while attending JMU.
"I bought a whole little container of cat treats that I carry with me in my backpack," Williams said. "This makes me so sad."
Hannah Beauchamp, a freshman biology major, said that she also wanted to make friends with the cats, and was worried about them upon hearing the news. 
"They were getting used to me, which is so sad that they're going," Beachamp said. "But I mean, if it's for the best, and they're getting a new home."
When asked why she believed the cats have such an impact on the JMU community, Wisman said the Quad Cat's presence over the past 11 years gave students a sense of comfort — a reminder of their own pets at home. 
"When [students] are away from home, they miss their pets," Wisman said. "And to see Dolley and Jimmy around campus, I think it's comforting."
Contact Kylee Toland at tolandkm@dukes.jmu.edu. For more on the culture, arts and lifestyle of the JMU and Harrisonburg communities, follow the culture desk on Twitter and Instagram @Breeze_Culture.