Although this year wasn't what people predicted back in January, one might forget the positive moments of 2020 that we should look back on. Here are some events from this year that should have some recognition.
Kansas City Chiefs win the Super Bowl
At the beginning of 2020, millions of Americans gathered around their TVs to watch the San Francisco 49ers play the Kansas City Chiefs in the 54th Super Bowl. With a final score of 31-20, the Chiefs brought home the trophy. While winning the Super Bowl is a big deal for any NFL team, the Chiefs' win was huge because it was its first victory since 1970.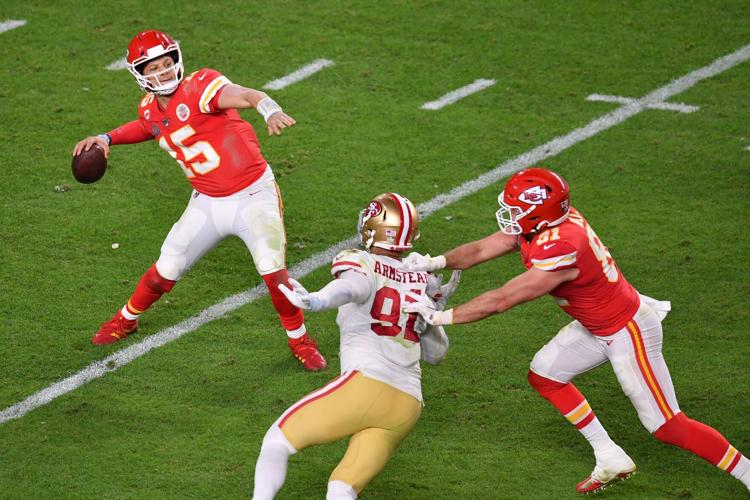 SpaceEx launches astronauts into space
NASA has been working with Space X to launch a crew mission into space. It was a big moment in astronomical history, as it was the first time launching astronauts into space in over 10 years. The event occurred in Florida and was televised on the Discovery Channel and livestreamed on YouTube to be watched all over the world.
The advent of Zoom
 At the beginning of the pandemic, a big concern for people was communicating in a safe way. That's when many joined Zoom. Because of this video software, students were able to finish the semester, workers could safely do their jobs from home and people could keep in touch with friends and family members safely. This also was a safe alternative for family holiday celebrations instead of gathering people in one house.
The ability to reconnect
Along with Zoom, many people took the opportunity of quarantine to reach out to people who they haven't spoken to in a while. It was an ideal point to talk with a relative one hasn't spoken with or seen in a long time or to see how one's high school friends were doing outside of social media posts. People were reconnecting in many ways, such as emails, letters, phone calls and video calls.
JMU completes three construction projects
For quite some time, the university has been working on building a new dining hall, a new basketball arena and expanding the new business school. Fortunately, 2020 marks the year of completion of all three buildings. The new business school is larger, with a beautiful windowed hallway for students to study in. Dukes Dining across from the Student Success Center offers a variety of chain restaurants such as Panda Express and Denny's. The new basketball arena offers more seating than the Convocation Center as well as luxury seating, a private area for athletes to workout or study and a new jumbotron that shows more than the scoreboard.
Racial awareness
Despite many challenges this year, there was a huge awakening internationally toward racial equality and justice. Many people spoke out and protested to bring to light the importance of leveling the playing field and looking beyond a person's race in our society. This topic has been simmering for decades and goes back to before the civil rights movement of the '60s. Progress has been made, but there's still much work to do.
First woman in vice presidential office
While there have been female candidates in past presidential and vice presidential elections, such as Congresswoman Geraldine Ferraro, Gov. Sarah Palin and Secretary of State Hillary Clinton, Sen. Kamala Harris was elected vice president in this year's election, making her the first woman selected for this job. Even if one didn't vote for the elected candidate, having a woman in this high position for the first time is a historic moment for the U.S. and women everywhere.
Release of a COVID-19 vaccine
For the past several months, scientists have been working on finding a vaccine for COVID-19. After doing rigorous testing, the Centers for Disease Control and Prevention has approved three working vaccines that are already in the process of being distributed across the country. People were unsure how long it'd take researchers to find a solution, so it was great to hear that it happened within less than a year of the pandemic.
2020 was a difficult year for multiple people, but there were many moments of positivity throughout the year that shouldn't be forgotten.
Contact Gracie Brogowski at brogowsx@dukes.jmu.edu. For more on the culture, arts and lifestyle of the JMU and Harrisonburg communities, follow the culture desk on Instagram and Twitter @Breeze_Culture.