It's no surprise Disney World's official tagline is "The Most Magical Place On Earth." From the enchanting Cinderella Castle to Epcot's futuristic Spaceship Earth, Disney World attracts people of all ages looking for an escape from reality. This year, a few Dukes got to become a part of that magic — all while earning college credit.
The Disney College Program offers college students around the world an opportunity to build their resumes and participate in coursework through a five- to seven-month paid internship. According to its website, the program teaches students real-world skills that'll give them an advantage in the job market, such as teamwork, customer service, communication and problem-solving. Interns work during the day and take online classes to keep up with their workload on the side.
Megan Crosman is a senior hospitality major who went to Orlando for her second year in the program. Her love for Disney began at an early age, coming from a family who visits the park often.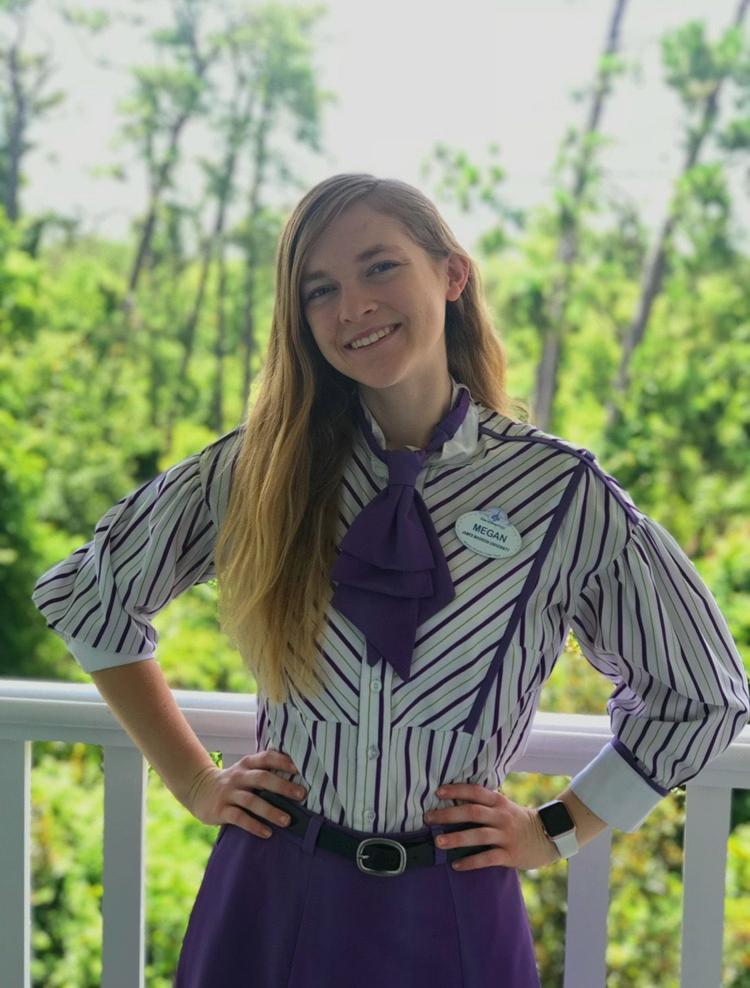 "My family's been going to Disney ever since I was born," Crosman said. "My parents actually started dating on their senior trip to Disneyland."
Crosman worked at Hollywood Studios in the Animation Courtyard. She was a part of guest services for shows such as "Disney Junior Dance Party!" and "Voyage of the Little Mermaid," filling the theatres, announcing the pre-show safety procedures and controlling the crowd during performances.
She said working for guest services helped her gain first-hand experience with her major and will help her when she applies to work for Disney Cruise Line in the future. In her past experience on a Disney cruise, she spoke to the manager of guest services in hopes of making a professional connection to use as a reference.
"[The manager] was asking what experience I had, and I said I did the Disney College Program … and she offered to give me a recommendation once I apply," Crosman said. "So, it definitely has helped me, and I'm sure in the future, having [done] two programs, I'll definitely get a lot of benefits from that."
The perks that come with the internship are enticing. Crosman said she was granted free access to the parks and discounts on store merchandise. She was also able to go on days when it's less crowded. One of her favorite memories is roaming around the park with her friends on a rainy day.
"Early in the day, my roommates and I had dressed up in cute dresses to go take pictures around the park. But then later in the day, it just started downpouring," Crosman said. "All our makeup ran down our faces, and our dresses were soaked. But instead of being sad about it, we just started jumping in puddles and running around the parks that were empty because everybody decided to go home."
Michelle Negley ('19) is a recent alumna who graduated with a degree in media arts and design. Having also worked in the Orlando program, Negley served as a cast member in Epcot working in quick food and beverage service. 
Though her job didn't necessarily fit her career goal of working for Marvel Studios — a subsidiary of The Walt Disney Studios — Negley's thankful she had the ability to work for a company that holds its employees to high expectations. She said Disney's customer service is a part of why she wants to continue working for the company in the future.
"Disney always strives to defy expectations," Negley said. "One of my leaders said, 'We shouldn't do good, we should do excellent.'"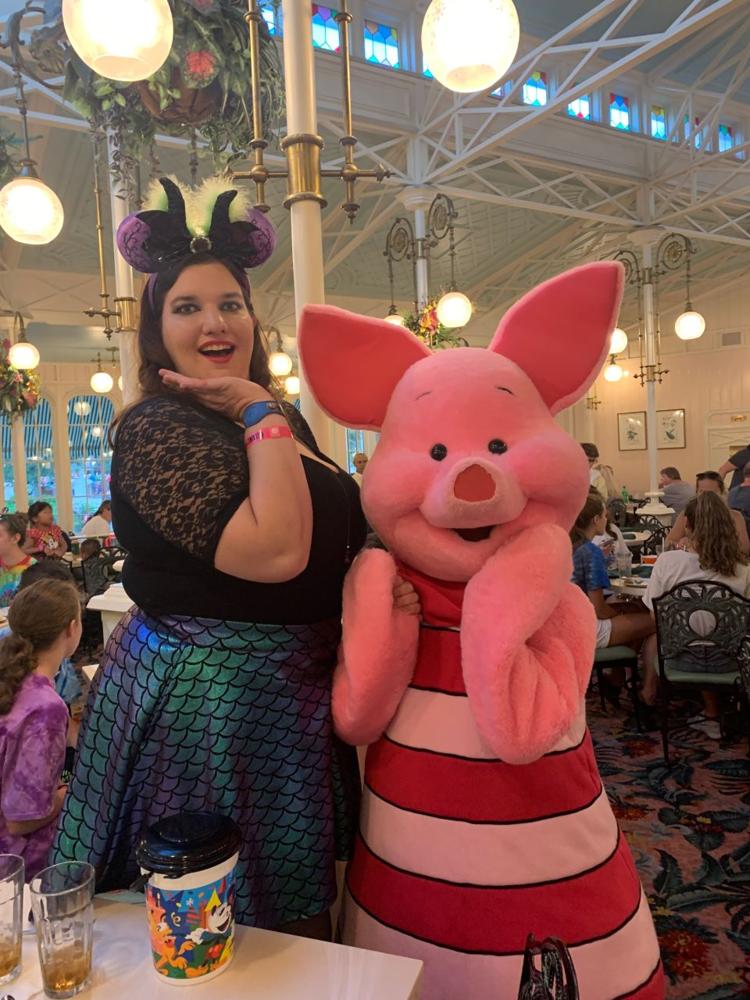 One of Negley's favorite parts about her internship was being able to connect with guests and share a mutual love for Disney. She noted that the energy needed to be a Disney employee comes naturally and that the happiness she portrays at work is real.
"My cheeks hurt from how much I smile," Negley said. "I sort of knew that being a Disney employee, I would have to smile all the time and act happy and perky, but there's actors pretending to be happy, and then there's 'Disney Happy.' It's a lot of high-energy things, but definitely in the moment very genuine."
Molly Cahlink is a junior music education major. She said she nonchalantly applied for the program one day but didn't think much of it during that time.
"I actually applied just because I thought it might be fun one day during class," Cahlink wrote in an email. "I didn't think I would get accepted my first time, so I wanted to apply early, so after senior year, I could get in."
Cahlink was accepted but learned she wouldn't be able to get a position performing, so she declined. Additionally, she wanted to stay on track for her degree and feared the internship would set her back. She plans to reapply after she graduates but wanted to give advice to t shose thinking about applying.
"One of the most helpful things was talking to people who did the program. I had friends there doing it," Cahlink wrote. "I also joined many Facebook groups in which people could ask questions once they got accepted. The process for me was easy, and I want to reapply and attend post graduation."
The interns said that overall, they thoroughly enjoyed their experiences as Dukes at Disney. Both Crosman and Negley hope to extend their work relationship with Disney — a testament to how much this internship has impacted them. They emphasized that getting to build their resumes and meet new people in a stimulating and fun environment was a once-in-a-lifetime experience and highly recommend the program to others.
"I get to meet other people with the same interests as me, but we all have different stories and everything from our jobs," Crosman said. "I would definitely recommend doing the program at least once if you get the chance, just so you have that magical experience. It's great for not only a fun time but also a good experience workwise."
Contact Amy Needham at needhaal@dukes.jmu.edu. For more on the culture, arts and lifestyle of the JMU and Harrisonburg communities, follow the culture desk on Twitter @Breeze_Culture.