Coffee: it's the lifeline of business professionals who drink classic drip, millennials who gulp cold brew and hipsters who sip pour-over. With as much nuance as wine and an equally high-brow community of aficionados, "coffee culture" has gone from an underground community of enthusiasts to an international movement heralded by the green and white mermaid. 
Whether one's content with Keurig cups or has the exact ratio of grounds to water needed to make cold brew in a French press memorized — I'm not ashamed to admit that I'm one of those people — the 'Burg's coffee scene has something for everybody.
Greenberry's Coffee Co.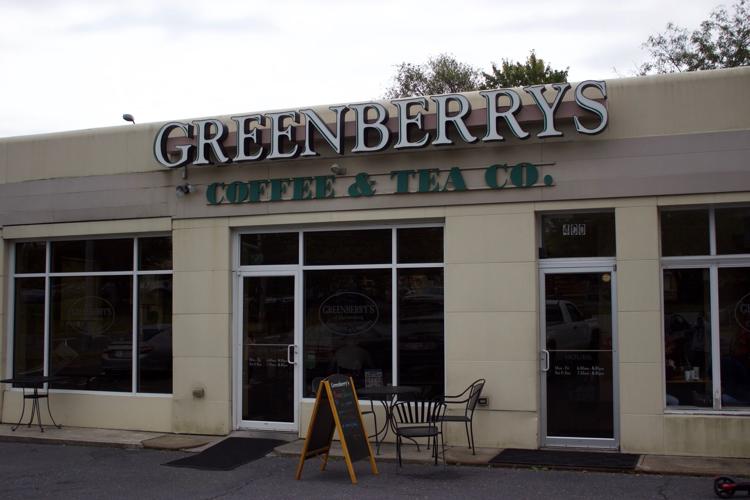 Greenberry's Coffee Co. is so close to campus that it might as well be labeled on the maps in the admissions office. Located right behind the School of Art, Design and Art History's ArtWorks Gallery, the unassuming white building houses a quaint coffee shop. With its plentiful two-person tables and a counter covered in posters advertising study abroad trips and local bands, the shop fits in perfectly on campus and is suited to the college student who goes for a relaxing coffee and bite to eat with friends. For anyone who wants to try brewing their own caffeinated beverages at home, I recommend picking up a bag of the Greenberry's house blend whole beans.
The espresso:
While the country of origin is unspecified, Greenberry's uses Arabica beans, a variant of the coffee plant often characterized as being sweet and full-bodied, and the shop's espresso delivers. The shot's aroma is dry and sweet, and upon tasting, the profile presents as earthy, with notes of walnut and — as predicted ­­— chocolate. Partially due to the nature of Arabica beans, Greenberry's espresso isn't bitter at all, instead, indulging the consumer in a full body and soft finish that cut emphasize the nut-based tones.
Drink to try: toffee and cream cold brew
Cold brew has become a staple of the modern coffee scene, and it seems that every cafe has its own version of the original form. Greenberry's toffee and cream cold brew finds a delightful balance of toffee flavoring and the influence of the brew's original profile. Almost candy-like in its sweetness, it's the perfect drink for the person who wants to order coffee but, in reality, enjoys the smell of it more than its taste.
Broad Porch Coffee Co.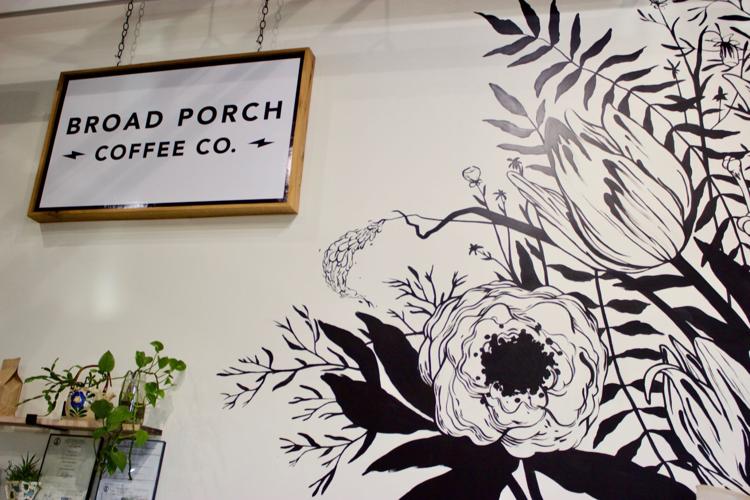 Hidden inside the Agora Downtown Market, Broad Porch Coffee Co.'s simple bar and sitting area might not constitute a fully fledged cafe, but it still manages to evoke a similar atmosphere. Its chalkboard menu — a staple of the modern cafe — and simply designed wooden furniture create an ideal spot to sit and get that essay done while still encouraging community and conversation. For someone downtown looking for a quiet place to sit and enjoy good coffee, Broad Porch is a safe bet.
The espresso:
Using a blend of Colombian and Honduran beans, Broad Porch's espresso delivers a light body with a mix of berry and earthy notes. Although the signature sweetness of Colombia takes the mainstage, the chocolate undertone of Honduran beans makes its presence known in a subtle, yet still present, way. Only adding to the shot's delicacy, its acidity is low and understated, leading into an easy finish that sits mildly on the tongue. Not incredibly citrus-based or earth-based, the espresso at Broad Porch is perfect for those looking for a middle-of-the-road, mellow shot.
Drink to try: cortado
Composed of equal parts of espresso and steamed milk, the Spanish drink offers a strong espresso taste that's slightly tempered by the sweetness of the milk. With no syrup and a heavier coffee presence than a latte or cappuccino, the cortado is a drink made for those who want a sippable version of an espresso shot without the trademark bitter qualities.
Black Sheep Coffee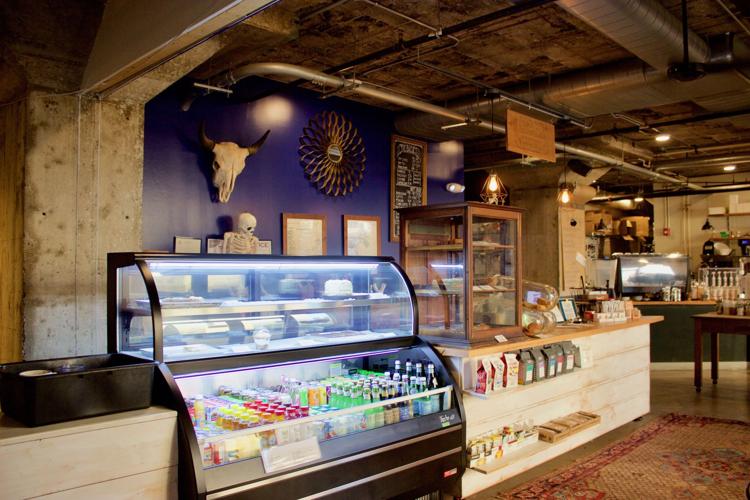 When walking into Black Sheep Coffee Co., visitors are greeted with what can only be described as the coffee-based version of a peaceful Apple store. An open floor plan, wide wooden tables and sparse rustic decoration create an environment that's both modern and chic at the same time. With an extensive list of both pour-over and espresso-based options, complemented by an equally impressive offering of flavors to choose from, the shop boasts enough variety to satisfy even the pickiest coffee drinkers. For the coffee connoisseur, Black Sheep Coffee Co. is the place to be in the 'Burg.
The espresso:
The shop's single origin espresso is sourced from Ethiopia, a country known for its bright-bodied coffee, and the beans used at Black Sheep don't disappoint. It holds a misleadingly ashy aroma, but the first sip dispels any doubts of taste. Each shot boasts a fruit-filled body with strong notes of citrus and jasmine, brightly acidic in its finish. Even with such heavy notes, the body errs on the lighter side, leaving a tangy — and very clean — aftertaste. 
Drink to try: vanilla latte
Black Sheep accomplishes a perfect blend of espresso, steamed milk and vanilla syrup that creates an intensely rich yet delectably smooth cup. To top it all off, the latte art makes it feel like a drink straight off VSCO, perfect for sipping while reading through the latest edition of The New Yorker.
Shenandoah Joe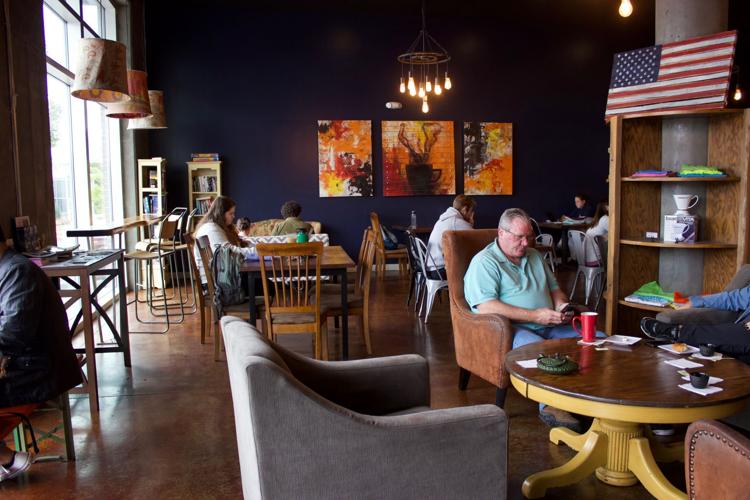 Located in the heart of downtown Harrisonburg, Shenandoah Joe finds its place nestled under the expanse of the Urban Exchange apartment complex. Industrial architecture, plenty of seating spaces and outlets, and a menu written in chalk on the wall next to the counter all serve to create a quintessential millennial coffee shop perfect for those looking to find a city life feeling in Harrisonburg. 
The espresso:
Out of the several blend options, I chose to sample the "Dark Horse Espresso." Seemingly named for its dark — almost French — roast qualities, the rich essence of the "Dark Horse" can't be overstated. The shot's floral aroma presents notes of bergamot and chocolate, and the flavor is equally audacious, precisely balancing citrus and other fruit-based notes with a chocolate undertone. Each sip boasts a balance in its bright acidity and delicate bitterness that provides the espresso with a light-bodied character often lost in a dark roast. The "Dark Horse" is both tangy and sweet in its finish and would pair well with a chocolate-based espresso beverage such as a mocha. Though the country of origin of Shenandoah Joe's Arabica blend is unspecified — my guess would be Tanzania or Kenya ­— both known for producing coffee with high acidity and intense, fruit-based notes.
Drink to try: any single origin blend
Shenandoah Joe's wide variety of single origin coffee options offer customers the chance to experience coffee from most of the major coffee-producing countries in the world. I'd recommend trying a variety of the single origin beans until one finds the country whose profile delivers the best cup of coffee for them, whether it be from Burundi, Guatemala or any other place on the shop's menu. For the adventurous coffee lover looking to expand their palate, Shenandoah Joe is the shop to try.
Contact Jake Conley at breezecopy@gmail.com. For more on the culture, arts and lifestyle of the JMU and Harrisonburg communities, follow the culture desk on Twitter @Breeze_Culture.