With COVID-19 came canceled events and minimal breaks for JMU students, and it's undoubtedly been a challenging time for many. As the school year comes to a close, Dukes are reflecting on the past year and celebrating their accomplishments as an encouraging future approaches. 
Perhaps the biggest collective obstacle this year was the pandemic and its impact on student life on campus. Evolving guidelines from the federal and state governments enacted  widespread safety measures to stop the spread of COVID-19, which imposed restrictions on occupancies for in-person classes, organization meetings and athletic and arts events.
A beloved tradition for many during the fall semester is watching JMU football dominate in Bridgeforth Stadium with support from fans and the Marching Royal Dukes (MRDs), but the season took place in the spring instead. However, the delay helped make the experience safer for all involved, Meghan Middleton said.
Middleton, a junior political science major, plays the flute in the MRDs. The marching band was only able to attend one football game, but the musicians were socially distanced and wore masks whenever possible so they could have fun and perform safely.
"My biggest takeaway is that, like, if everybody does their part, things can still happen," Middleton said. "I think everybody [wanted to participate] so badly that they were willing to put away their, like, wants for a bunch of fun and [partying] so that we could do the activities without having too much risk. I think that was good."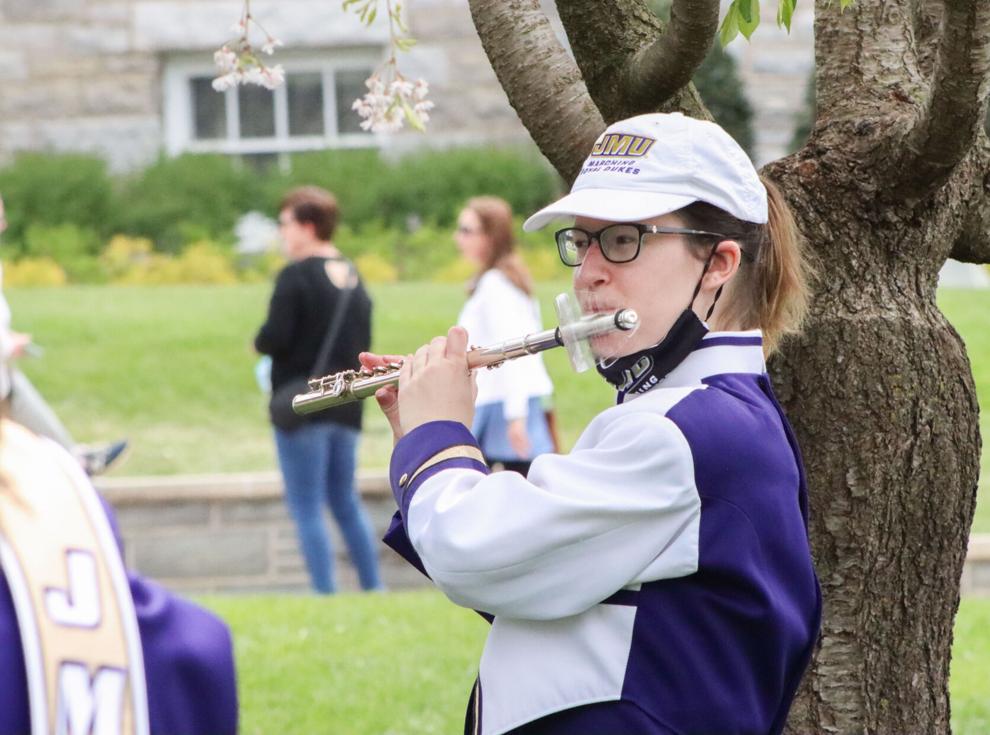 Safety measures were also put in place for the Dancing Dukes, where Middleton dances alongside Jake Abruzzo, a junior hospitality management major. The year started off slowly with virtual dance tutorials and minimal participation, but eased restrictions and social distancing helped revive in-person rehearsals for dancers to prepare for a recorded recital.
"We were able to just recently have a virtual recital since it was opened up to 50 people in a room," Abruzzo said. "Overall, we made it work. If we hadn't been able to have a recital, I think a lot of members would have been really sad, so I'm glad that the restrictions were lifted enough for us to do that."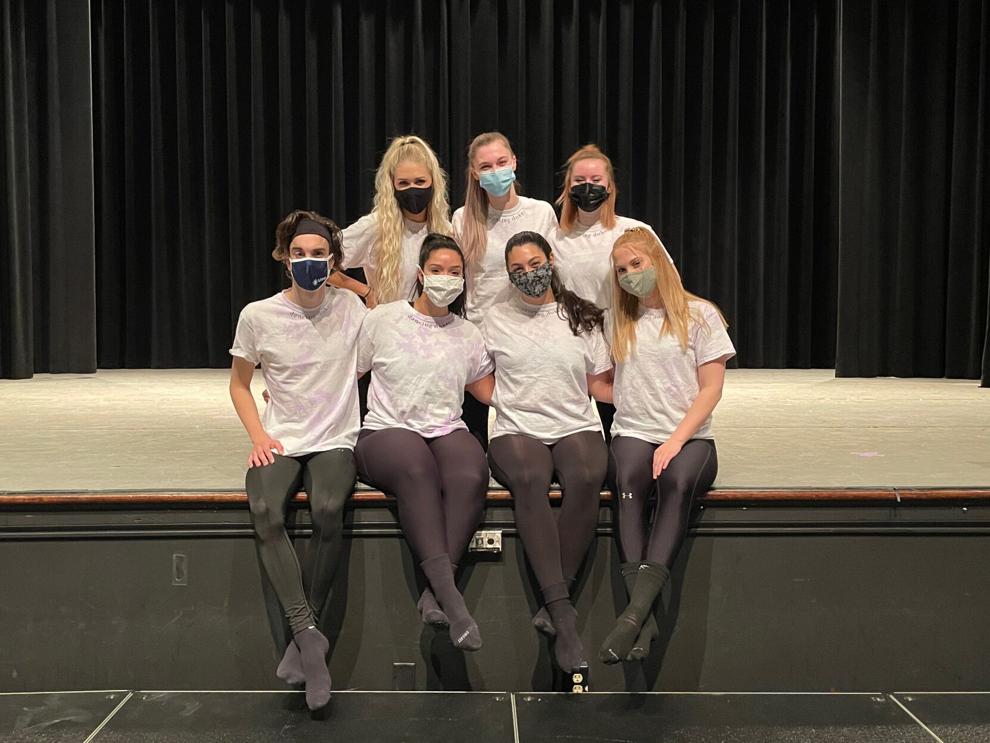 The pandemic didn't just impact students. Dr. Tim Miller, JMU vice president for student affairs, discussed the unpredictability of the pandemic and its effect on the administration's decision-making.
"Every time I felt like I had solid footing, something else changed, or numbers went up or went down, or, you know, a new executive order came out," Miller said. "A few different times, we actually tried to come up with plans about what might happen. You know, if our numbers went up, what are a couple options?"
Nevertheless, the pandemic was uncompromising and threw plans and backup plans out of whack. For Miller, constantly adapting to new circumstances was always a challenge, he said.
"There was no, you know, 'How to Handle a Pandemic at a University' book that we could read and use as a guide," Miller said. "There'll be plenty of those books after this."
While the community faced obstacles as a whole, students and faculty also experienced unique challenges on a personal level throughout the past year. 
Abruzzo was sent home from studying abroad in Italy last spring. Though he appreciated his time there, he said, it became hard to stay positive as the pandemic continued into the next school year. Balancing his schoolwork, projects and organization commitments was difficult for him.
"There was just a lot to handle at once this year with everything being different and staring at a computer for so long," Abruzzo said. "Maybe finding some better time management tools and trying to find a way to continue with a good attitude would be what I would have done differently."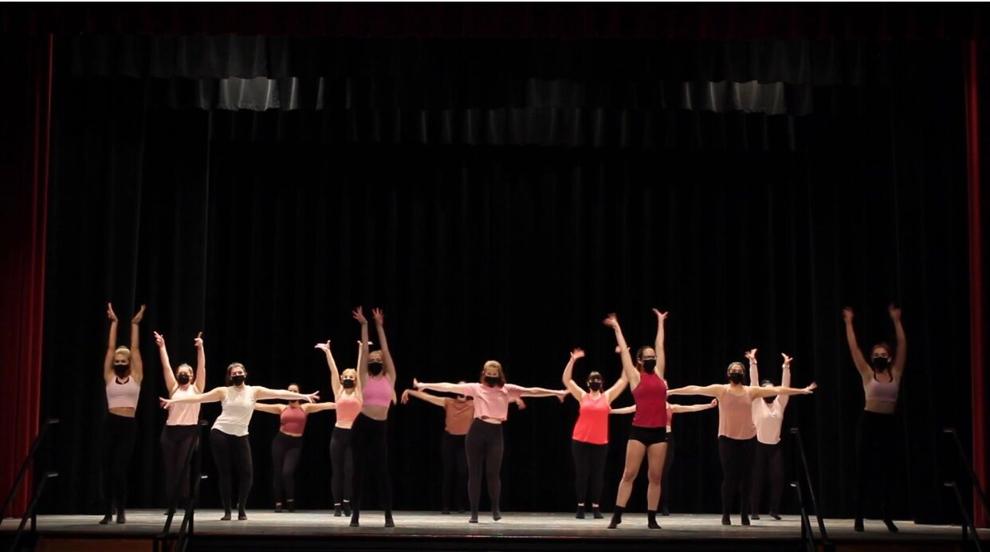 Miller said he struggled during the pandemic, as his normal approaches to connecting with students disappeared, but he was able to find new ways through music and meeting for meals around campus.
"I love music and when I'd miss playing music, I was just like, 'Let me just go out on [Warner] Commons and play and see what happens,'" Miller said. "The first night I went out and some students joined me that night … and then a bunch just showed up on stage and said, 'I'll sing a song,' and it really became an open mic. And then that same seven, eight, nine students came back every week."
As the JMU community considers the future, Dukes are hopeful for a return to normal. Abruzzo said he's excited to plan fun events for students as vice president of programming for the University Program Board, as well as continuing to be in Dancing Dukes. Meanwhile, Middleton said she's excited for the coming year.
"I'm looking forward to a normal band season [and] in-person classes," Middleton said. "I like in-person classes better, I think. I think I learn better that way, and it's easier to focus, I think, because you're on campus, you're in class, there's not really anything else to focus on."
While the class of 2021 has graduated, the next months will see the welcome of new Dukes in the class of 2025 as they graduate high school, arrive for in-person orientation and start their JMU careers.
"The commencement concept of ending and beginning for both groups is just such an amazing time, and to be a part of that for both sets of students is something I really love," Miller said. "I really love that time period, from commencement through the end of orientation, because you're seeing the ends and beginnings of two different groups' experiences with JMU and I think it's pretty amazing."
Contact Michael Russo at russomw@dukes.jmu.edu. For more on the culture, arts and lifestyle of the JMU and Harrisonburg communities, follow the culture desk on Twitter and Instagram @Breeze_Culture.