Every week, Madison Business Review contributor Bryce Roth provides a recap of what happened in the business world and stock markets.
---
The S&P 500 closed at a record high Friday after a remarkably impressive two weeks. 
Uncertainty that loomed over markets is quickly resolving after it became clear Democratic nominee Joe Biden won a longer-than-expected presidential election and that there may be a vaccine with a 90% efficacy rate from Pfizer and BioNTech on the horizon. 

Many analysts expected markets to drop if Biden defeated incumbent President Donald Trump, but news that Democrats are unlikely to control the Senate with a "Blue Wave" sparked a market rally.
President Donald Trump promised there would be "a depression the likes of which you've never seen" if Joe Biden won the White House. Wall Street appears to strongly disagree after stocks soared last week. Here's what's behind the move higher in the market.
Pairing that with positive vaccine news, Monday sent investors into a buying frenzy, even as the U.S. saw record numbers of COVID-19 cases. The former is bullish, though it's important to consider the fact that the news doesn't guarantee that a vaccine is coming soon.
To distribute the vaccine, Pfizer is creating a new cold-storage supply chain to handle the delicate dance of transporting limited doses of its coronavirus vaccine from manufacturer to any point of use within two days. Vaccine doses must be kept at 94 degrees below zero Fahrenheit in 1,000- to 5,000-dosage packages during shipping and storage to be fully effective, which may prove to be a challenge.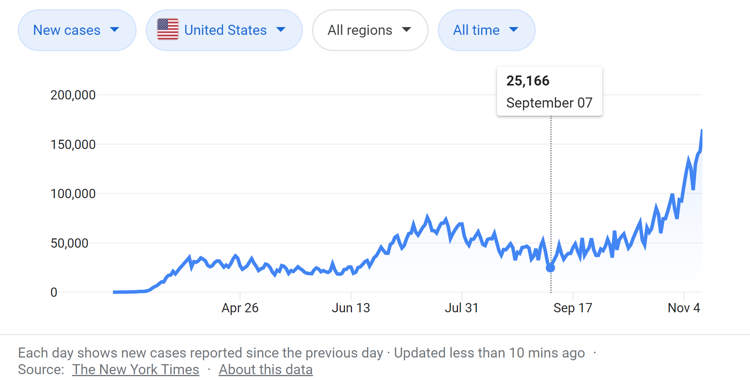 Pfizer said it plans to ask the U.S. Food and Drug Administration for emergency use authorization next week when it has the required two months of safety data.
More vaccine news came as the U.S. allowed emergency use of pharmaceutical giant Eli Lilly's COVID-19 antibody therapy. Clinical trials showed the treatment reduced the need for hospital visits among high-risk COVID-19 patients.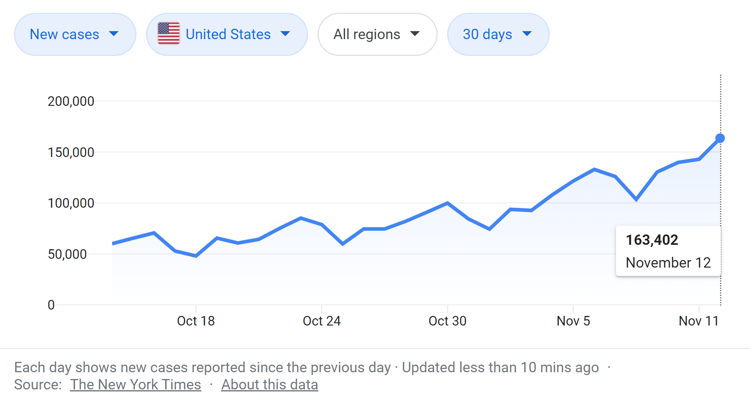 The future for a COVID-19 vaccine is brighter than ever. Consistent positive news for vaccines will be crucial in the coming weeks since the U.S. is seeing case counts spike to alarming levels.  
Investors largely yawn after a tense election
With the uncertainty around the election, many thought markets would tank — especially if there was a contested election and social unrest. But without a majority in both houses of Congress, Biden won't be able to push through stiffer regulations and higher taxes that could harm corporations.
The world is waiting to hear who the next president is, as are JMU students, faculty, staff and others in the Harrisonburg community. The Madison Business Review spoke with JMU professors to add historical context to the roles politicians and the media are playing in this monumental moment in U.S history.
Bond yields bounced on Biden's win as rates rose with expectations that Democratic control of Washington would lead to a hefty stimulus package, resulting in more government debt and inflation. The 10-year Treasury note yield had a good past two weeks as yields rose from 0.87% on Nov. 2 to 0.98% on Nov. 10 before dropping back to 0.89%.
Main Street lags Wall Street
Though the S&P 500 closed at a record high, the economy is still struggling with U.S. job openings increased less than expected in September, while hiring fell.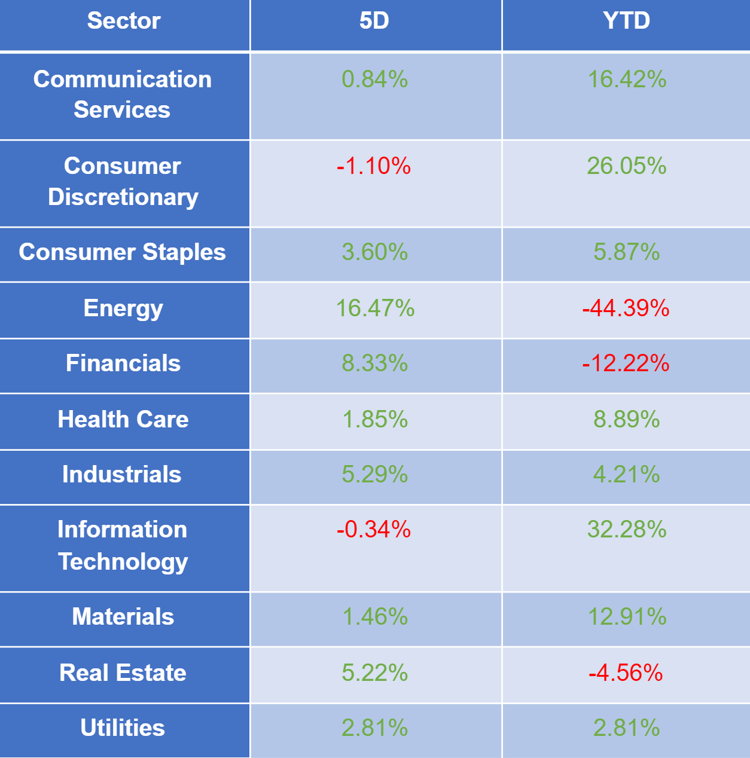 "It's hard to see any signs of backsliding, but there aren't any signs of acceleration in the recovery either," Nick Bunker, director of research at Indeed Hiring Lab, said. "In a labor market with 10 million fewer jobs than February, we need to see hiring moving at a faster clip to avoid lasting damage." 
This outlook will be a major challenge that Biden will have to face during his presidency.
Federal Reserve officials' outlook dicy
In case there wasn't enough disagreement, Federal Reserve officials have conflicting economic outlooks, according to Reuters.
The current surge in COVID-19 cases in America can get under control, St. Louis Fed President James Bullard thinks, adding that the economy will recover if households are "just nudged in the right direction" with a "'this-time-we-mean-it' push to wear masks and take other steps that health officials have urged since March," Howard Schneider and Jonnelle Marte wrote Friday.

But New York Fed President John Williams thinks a full economic recovery is vaccine-dependent, as the health crisis puts a "question mark" on the economy until then. In agreement is Minneapolis Fed President Neel Kashkar, who reaffirmed his support Friday for a temporary lockdown to control the spread of COVID-19 and limit deaths. Kashkar sees a "muted recovery" as long as COVID-19 runs rampant.
No one can predict the future, but it's interesting to see conflicting views from leaders at the front of the recovery effort.
Game on
Video gamers rejoiced this week as Microsoft and Sony released their new flagship consoles, the Xbox Series X and PS5, respectively. Gaming has surged amid the pandemic as stay-at-home trends ignited surges in chipmakers like Nvidia and AMD.
Nvidia has dominated the video game space thanks to its excellent GeForce RTX graphics processing units that power computers and virtual reality headsets.
The release of the two gaming systems is major for both Microsoft and Sony, as their consoles and gaming subscriptions have made a great deal of both of the company's revenue. It will be important to look at Sony and Microsoft's future earnings reports to see success of the systems.
Bryce Roth is a junior finance major. Contact Bryce at rothbc@dukes.jmu.edu.
Disclaimer: I'm a long-term investor in Microsoft. Madison Business Review editor James Faris is a long-term investor in AMD. I wrote this article myself, and it expresses my own opinions. I'm not receiving compensation for it, and I have no business relationship with any company whose stock is mentioned in this article.