Every week, Madison Business Review contributor Bryce Roth provides a recap for what happened in the business world and stock markets.
---
Uncertainty surrounding the upcoming presidential election and the Supreme Court led to a choppy week for stocks as the Dow Jones Industrial Average closed in the red while the other two major averages saw choppy trading.

The week started with news of the death of Supreme Court associate justice Ruth Bader Ginsburg as well as headlines that heavily impacted the financial sector. Several reports came out Monday indicating that banks suspected illegal transaction activity but processed them anyways.
Major banks purportedly filed with federal regulators state that they helped terrorists, drug dealers and corrupt foreign officials move trillions of dollars around the world, despite the banks' observation of the unusual nature of the transactions. 
JPMorgan Chase, Citigroup and Bank of America as well as international financial institutions like Deutsche Bank, HSBC and Standard Chartered were some of the few banks involved in this ordeal.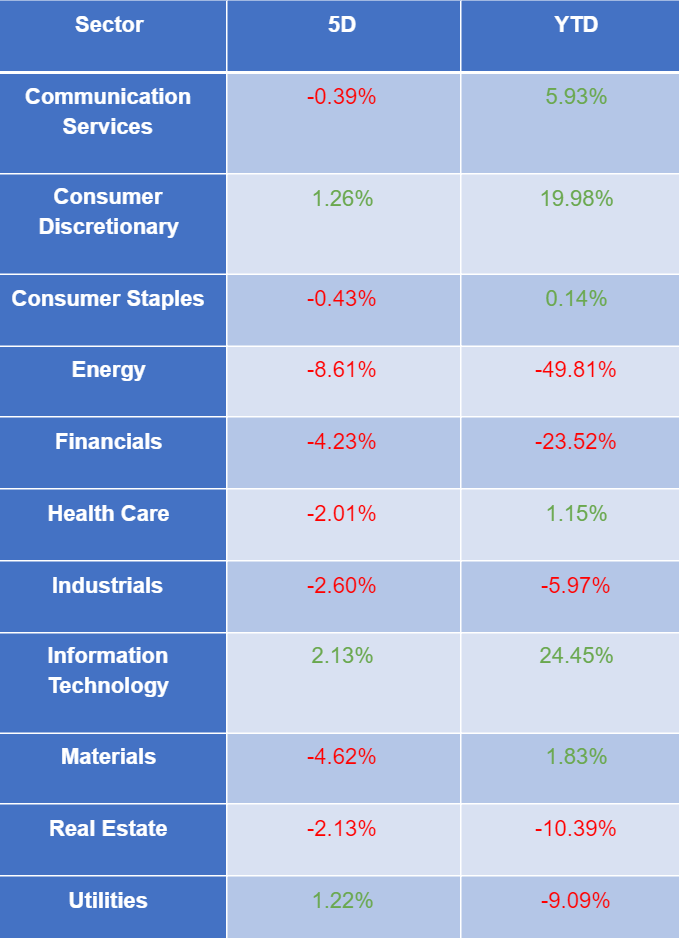 The financial sector dropped 4.2% after this news — a devastating blow to a sector that was already down roughly 25% for the year because of low interest rates and subpar earnings. 
It wasn't a great week for markets broadly as eight of 11 S&P 500 sectors declined, with energy being the biggest loser. This can be attributed to uncertainty about the economy and the job market. 
A few weeks ago, concerns arose that U.S. debt is set to exceed U.S. gross domestic product next year for the first time since World War II. Interestingly enough, Deutsche Bank stated that global GDP will rebound to pre-COVID-19 levels in mid-2021. 
"Global economic recovery from the depths of the COVID-19 plunge this past winter and spring has proceeded significantly faster than we envisioned," Peter Hooper, Deutsche's global head of economic research, said. That's good news for the U.S. and the world.
Along with this news, jobless claims were higher than expected at a staggering 870,000. The high rate supports the view that economic recovery from the pandemic was running out of steam amid diminishing government funding. 
It begs an ironic question: When will the next round of stimulus be? 
So far, Democrats have prepared a $2.4 trillion stimulus plan with unemployment aid, direct payments, small business loans and airline aid as soon as next week. Although hopes for more legislation diminished in the past few weeks, this is perhaps a sign that things may get done soon.
Unused aid ails economy
Although talks of another stimulus package continue, there's around $380 billion in unused aid from the last coronavirus aid package that's sitting, along with $130 billion left in the expired Paycheck Protection Program. The $380 billion was authorized by Congress in March and could be useful to households and businesses.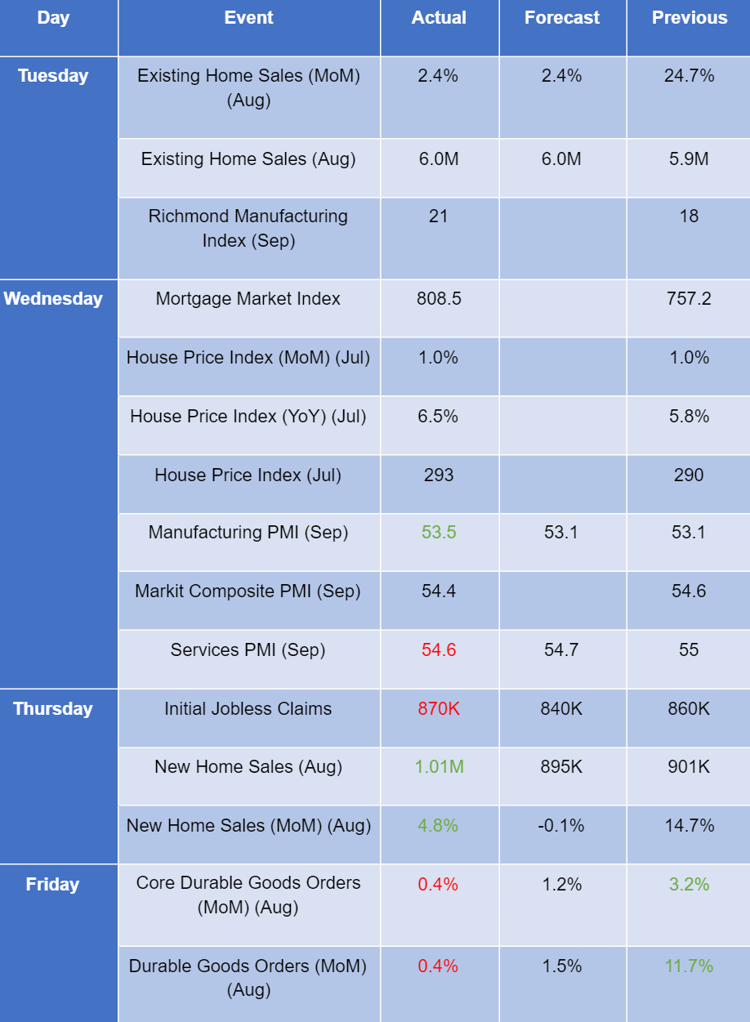 Additionally, the Fed's lending programs got far less use than initially expected. This is mostly because the availability of the programs helped return disrupted credit and financial markets to a more normal state. Although there's still a decent amount of stimulus money left over, more stimulus will be needed if the economy is to sustain the growth it's already had. 
Vaccine standards stricter?
The Washington Post reported that the U.S. Food and Drug Administration may soon announce more stringent standards for an emergency authorization of a COVID vaccine. 
The FDA is most likely aiming to boost transparency and public trust and make sure that the prospective vaccine is safe and effective. This is alarming to some because it may mean that the vaccine will take longer before it's available.
In response to this announcement, President Donald Trump said Wednesday he may or may not approve any new, firmer FDA standards for an emergency authorization of a COVID-19 vaccine. 
Trump said that it's a political move and there seems to be no reason for a delay. With reports of people being hesitant to take the vaccine, it may be best if the stricter regulations were put in place in order to prevent a devastating decrease in public trust.
Bryce Roth is a junior finance major. Contact Bryce at rothbc@dukes.jmu.edu.