Every week, Madison Business Review contributor Bryce Roth provides a recap for what happened in the business world and stock markets.
---
News this week was plentiful, so here's a general recap.
Markets were volatile this week because of the Federal Reserve's meeting, job market numbers, a number of companies announcing mergers and acquisitions, new developments from pharmaceutical companies and a slump in tech.
After hitting an all-time high on Sept. 2 and crossing the 12,000 mark for the first time ever, the Nasdaq dropped by over 9% within a week and entered a technical correction. 
However, mega-cap tech stocks — Alphabet, Amazon, Facebook and Microsoft — all rose between 1% and 2% on Tuesday. Tesla shares jumped by 7% on Tuesday after gaining more than 12% Monday. This came after Tesla dropped more than 20% last Tuesday. Tech is volatile as of late but seems to be better off than most other sectors of the economy.

U.S. factory production rose in August for a fourth straight month. Unfortunately, the recovery is showing signs that business investment in equipment could remain low through the end of the year and as long as the pandemic carries on. 
Along with tech and factory production uncertainty, U.S. consumer spending slowed in August. This is important because consumer spending accounts for more than two-thirds of the U.S. economy and at least 29.6 million people are on unemployment benefits. This can be attributed to a fading fiscal stimulus due to negotiation complications.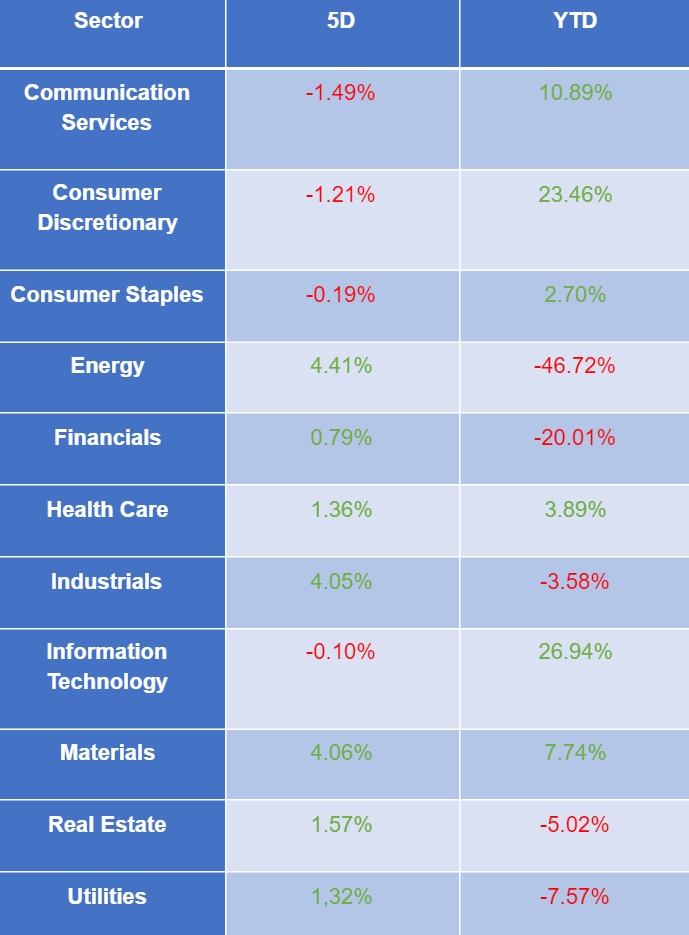 Gregory Daco, chief U.S. economist at Oxford Economics in New York said, "If Congress is unable to extend fiscal aid to households in the coming weeks, the economy will be particularly susceptible to a cutback in consumer spending, especially from the lowest-income families."
This may seem bad at first glance, but Fed Chairman Jerome Powell has noted that economic recovery may be slow right now but it's heading in the right direction. 
Federal Reserve stirs markets
More news from the Fed came when it decided to keep the Federal Funds Rate at a rock bottom 0-0.25% range, as expected. 
Along with this announcement, the Fed announced rates are to be kept the same until inflation is on track to "moderately exceed" the U.S. central bank's 2% inflation target "for some time."
"Effectively what we are saying is that rates will remain highly accommodative until the economy is far along in its recovery," Powell said, recognizing that growth is slow right now but it's consistent, which is good.
Flurry of cash from the cloud
Snowflake, a cloud-based data startup, produced the largest software initial public offering on record Wednesday with a market value of roughly $70 billion.
That's more than five times the private market valuation of $12.4 billion that it fetched in February and more than double its original IPO priced at $120 a share. Snowflake opened at 98 times its enterprise value to estimated revenue for the next 12 months, according to investment analyst Beth Kindig.
Snowflake's revenue grew 174% from the year before in its last fiscal year, which ended in January, according to a regulatory filing. Founded in 2012, the company has a history of exceeding expectations, and it will be interesting to see if it continues that trend.
Labor market lagging
Initial jobless claims were released Thursday and came in at a staggering 860,000 — a drastic decrease since the 6,897,000 pandemic peak but still historically high. This number is the first time initial jobless claims decreased in five weeks, but the numbers are still high and signal ongoing job losses because of the coronavirus.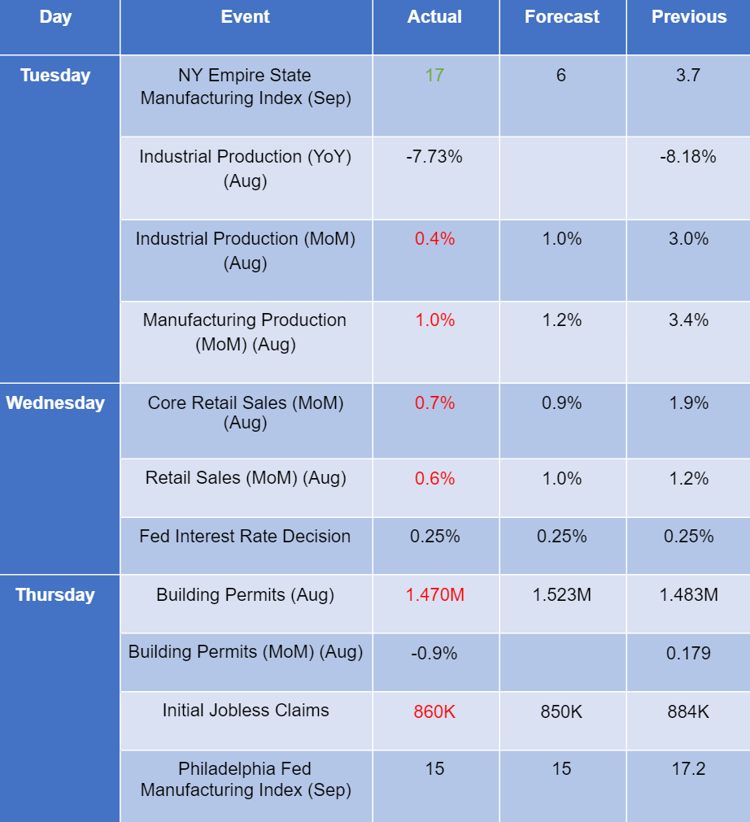 "Restoring job markets will take time in an environment when some of the country's main job generators — small businesses and labor-intensive service-sector firms — face the stiffest challenges from the coronavirus-triggered recession," Powell said this week, according to Reuters.
Looking ahead
Next week, key housing market indicators such as existing home sales, new home sales and the house price index will be released. Also, it will be important to follow initial jobless claims to see if this week was a fluke, or if we will have continued hope for the American job market.
Where will U.S. markets be in a year? By then, the U.S. may have emerged from the economic travesty that occurred during the pandemic, or it may be struggling to patch a large gash to the gross domestic product, with slow growth, a continuing health crisis and joblessness. 
It took more than four years, until mid-2014, to recover the 8 million jobs lost in the 2007-09 recession. With the economy currently at 11 million jobs below February 2020's level, it could be possible that it may take around the same amount of time for recovery this time around. 
What's interesting about this pandemic is that the financial collapse is almost entirely different and more than 10 million jobs have been added over the past four months. 
Key things to look at next month would be the federal government releasing its first estimate of gross domestic product for the July through September period. Stimulus for American citizens will also be key to look for, along with a potential vaccine for the coronavirus, which is a race currently being led by companies like Moderna and BioNTech with its partner Pfizer.  
Bryce Roth is a junior finance major. Contact Bryce at rothbc@dukes.jmu.edu.
Disclaimer: I have no positions in any stocks mentioned and no plans to initiate any positions within the next 72 hours. I'm not receiving compensation for it, and I have no business relationship with any company whose stock is mentioned in this article.