JMU students who've eagerly waited for Panera Bread to arrive on campus will have their patience tested for one more semester.
Dukes Dining opened Aug. 22 at 261 E Grace St. without the fast-casual bakery and cafe, which is expected to debut in January 2021 after the pandemic complicated new-employee training.
Panera requires 12 weeks of off-site training at a store for incoming employees, Brent Beringer, executive director of JMU Dining, said, adding that the pandemic temporarily shuttered the restaurants' dining rooms and training programs.
JMU Dining hopes to assemble a team by October that will be ready for a January launch, Beringer said.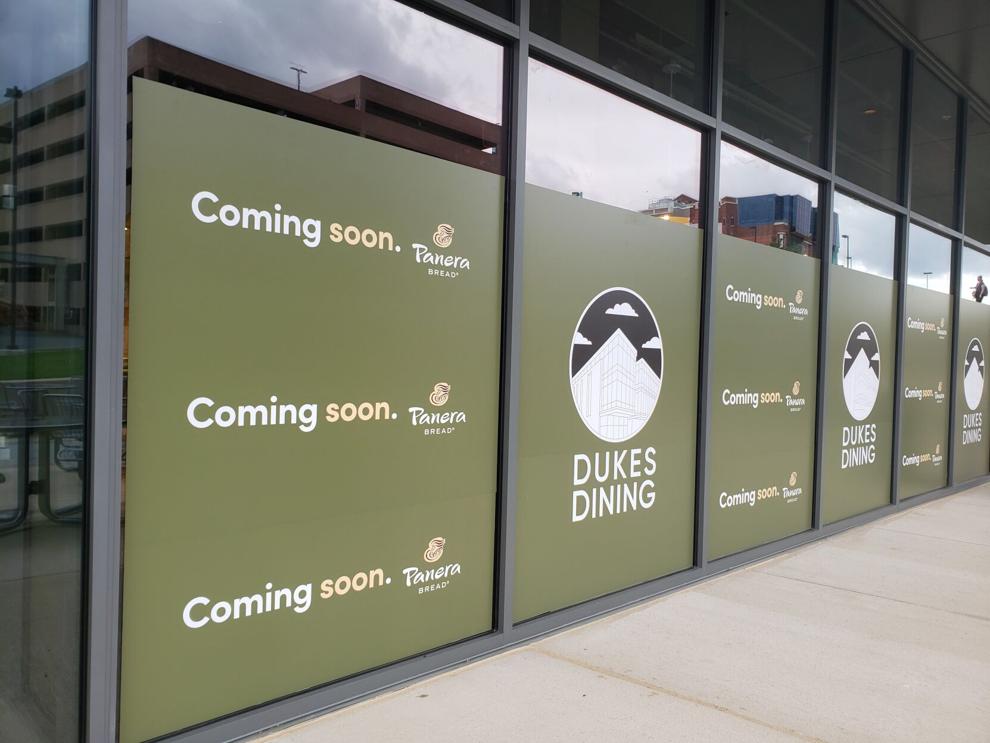 "We found that out, quite frankly, back in the spring, and so we've known that for some time," Beringer said. "It is going to open — hopefully. Nothing is certain right now with [COVID-19], and since that was the original reason for the delay, it hasn't really changed."
Beringer said he believes Panera had furloughs that delayed the process, adding that there was no way for the restaurant to get employees trained on-time for a fall open.
JMU Dining then asked WM Jordan, the general contractor on the Dukes Dining project, to pause construction on the lower floor of the roughly $25.1 million facility, which will host Panera. It's currently 75-80% complete, Beringer said, adding that construction and training will wrap up at the same time in late fall.
The university disallowed nonessential business travel from March until June or July, Beringer said, and contractors to state agencies like Aramark, which runs JMU's dining services, slowed the training process.
Two junior political science majors, Taylor Mitchell and Laurel Wilkerson, said they're eagerly looking forward to ordering Panera's Napa almond chicken salad sandwiches and tomato soup. 
"Oh my god, I love Panera, and — finally — a healthier fast-foody option on campus," is what Mitchell said went through her head upon hearing Panera was coming to JMU.
Wilkerson said she was a little disappointed when she found out Panera's launch was delayed, as she was looking forward to checking it out in addition to Panda Express.
"That kinda was like a shot to the heart," Wilkerson said. "I was kind of disappointed, but I'm really excited 'cause I'll be here for another year and a half, so that'll be nice."
James Faris is a senior media arts and design major. Contact James at breezembr@gmail.com.