COVID-19 has weeded out many businesses, but that hasn't stopped a Waynesboro-based hemp supplier from rolling out a location in downtown Harrisonburg.
Shenandoah Hemp Supply has slid into Agora Downtown Market, where it now sells wellness products made from cannabidiol (CBD), a substance derived from industrial hemp fiber that's often used as a natural alternative to medication to treat anxiety and insomnia issues. 
The shop, which launched its first location in nearby Waynesboro last October, is characterized by creative product lines like organic CBD oils, lotions and pet treats along with apparel and paper products made from locally-grown and organic hemp. 
Co-owner Lee Magalis, who doubles as a neurodiagnostic technician for UVA medicine, said his products are especially popular among those over 40 using CBD to treat minor aches and pains. While working as a lab technician, Magalis was exposed to patients who used medical marijuana to treat a variety of symptoms, which is why he believes in his products.
"Time and time again, [I've] seen customers and people in the community using CBD to supplement their health without adding any weird side effects," Magalis said.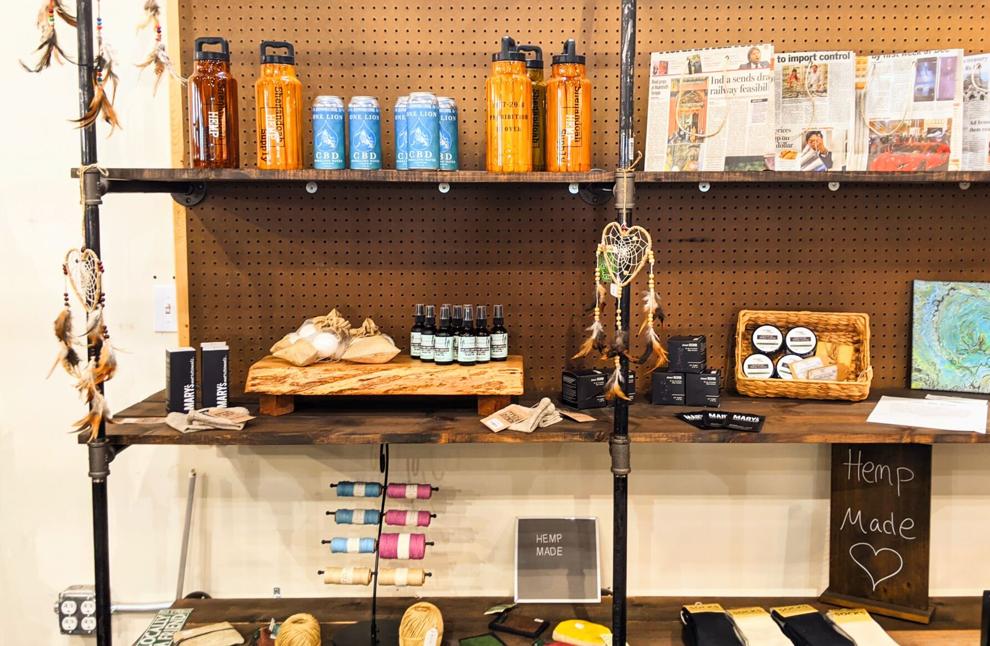 Shenandoah Hemp Supply's Agora Market location battled stagnation after opening in July during a pandemic that's rocked in-person retail. Business fell at both locations in the early stages of the pandemic but has since rebounded and started to recover. 
The store's Waynesboro location had "steady growth" from the time it opened its doors 12 months ago, with business climbing between 10% and 15% each month leading up to the lockdown in April, Magalis — who runs the business with his wife, Amber — said. Growth started to flatten out then before declining 10% per month during June and July. 
By September, Magalis reported business had "returned to a sense of normalcy" but mentioned uncertainty due to JMU students coming back and forth, adding that it's starting to stabilize as of October.
Shenandoah Hemp Supply began leveraging Instagram and Facebook to draw customers to its company and direct customers to its website. Many businesses have been forced to shift to omnichannel retail during the pandemic — selling products both online and instore and creating a variety of options for customers to engage with its brand.
The growth of e-commerce has accelerated in recent years, and online retail has become essential for both businesses and consumers amid the pandemic. Here's what's next for e-commerce and traditional retail.
However, the store operated without an online point-of-sale system, so customers were unable to make online purchases for many months of the pandemic, where the Magalis' found themselves taking phone orders for its online products while retail sales stagnated. 
Many banks won't offer online point-of-sale to hemp businesses because the industry is in such early stages and facing varying degrees of regulation, Magalis said. But after jumping through a lot of hoops, Shenandoah Hemp Supply now has an online point-of-sale system that's open to the sale of hemp and CBD products.
High growth no guarantee given industry regulations
There's no shortage of challenges for Shenandoah Hemp Supply, and many are out of its control. To participate in the online point-of-sale program with payment software service Square, Magalis has to register with the Drug Enforcement Administration (DEA). The business functions "as a processor and as a 'dealer' as they would call it," Magalis said.
Even with an online point of sale system, Shenandoah Hemp Supply still faces issues selling hemp products across states with varying degrees of regulation, and its website has an age restriction for those under 21. Shenandoah Hemp Supply also has to register with the Department of Agriculture in Virginia as a grower. 
"We're not registered growers right now, but probably in the future we will be," Magalis said.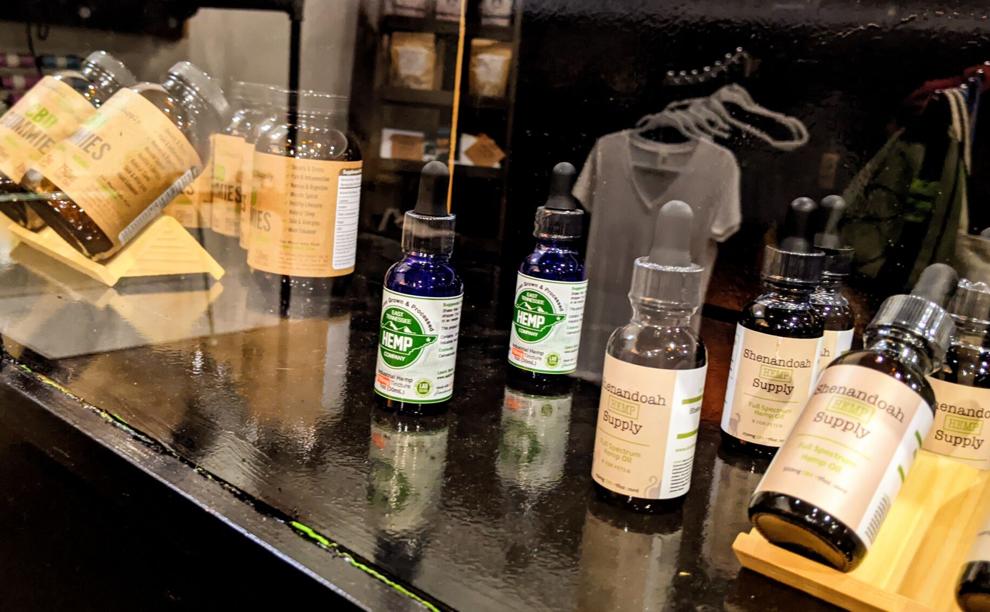 Since CBD from Shenandoah Hemp Supply is locally sourced and organic, Magalis had suppliers who were negatively impacted by the pandemic and are closely audited by the U.S. Department of Agriculture. Hemp farmers must send their product to labs to get the amount of THC — or tetrahydrocannabinol, the psychoactive component of the cannabis plant — tested and make sure its product contains under 0.3% total THC in accordance with Virginia's law. 
Hemp and marijuana are the same species; they are both varieties of the cannabis plant, but they are distinct in the amount of THC they contain. Hemp is much lower in THC than marijuana, and the industry is in its infancy in the U.S. Currently, Virginia regulates the total amount of THC allowed in hemp at 0.3%.
Starting a business selling domestic hemp products wouldn't have been possible before the passage of the 2018 Farm Bill before which hemp was classified as a Schedule 1 drug. Prior to the 2018 farm bill, all hemp and CBD products in the United States had to be imported and many CBD companies still use imported products. 
Pure Shenandoah, a competitor who also sources locally, noted the biggest challenges for its business this growing season were "acquiring quality genetics, the need for expensive equipment, a highly labor-intensive process, crop protection and ease of testing processes," on its website. 
Shenandoah Hemp Supply relies on in-person hemp festivals as a revenue stream, Magalis said, and these events haven't happened during the pandemic. Magalis hopes that festivals could be a quarter of business in the future, but it's uncertain when that will return to normal. 
Magalis is optimistic and confident about the future of his business and is continuing to expand, adding that he's in the process of opening a third location in Lexington, Virginia.
"Agora market has a huge population of student shoppers, so we definitely want to reach out to that group," Magalis said. "I think so far we've been successful with that."
While the tenuous state of legislation allowing hemp products might seem frustrating to some, Magalis' outlook for the future is firmly positive. 
Cannabis laws in Virginia are moving in the right direction, Magalis said, citing the passage of the 2018 farm bill as a huge step in the right direction.  Magalis added he hopes that Virginia will issue full recreational decriminalization of cannabis products in the near future. 
"Hearing from these people has excited me and getting positive feedback has also excited me more for this industry," Magalis said.
Jillian Lynch is a senior international affairs major. Contact Jillian at lynch8jm@dukes.jmu.edu.