Every week, Madison Business Review contributor Bryce Roth provides a recap for what happened in the business world and stock markets.
---
Earnings season is underway, and the economically sensitive financial sector is kicking off Q3 in what's a potentially pivotal point in our nation's history.
Stocks started off strong this week, as the S&P 500 nearly reached an all-time high due to a higher expectation for Q3 earnings and hopes the big banks could top expectations. 
Investment management giant BlackRock and bulge-bracket investment banks Citigroup and JPMorgan Chase kicked off the season by reporting Tuesday. The former saw a sizable move higher in its stock price, while Citigroup fell and JPMorgan split the difference, trading about even from pre-earnings levels.
Banks like Goldman Sachs and Morgan Stanley's bond trading this quarter was stronger than expected with Goldman Sachs hitting $9.68 per share compared to the $5.57 per share estimate while Morgan Stanley came in at $1.66 per share over the $1.28 per share estimate.
It's key for banks to beat expectations on earnings in order for their stock price to increase because the financial sector has been underperforming the broader market this year. The sector is off around 20% this year compared to nearly a 7% gain in the S&P 500.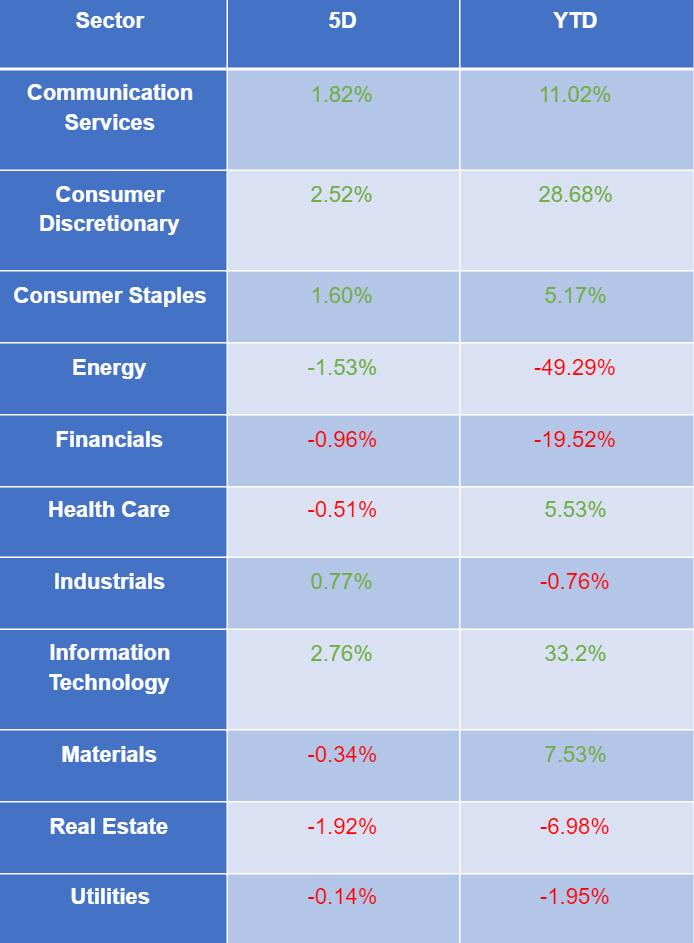 The underperformance has largely been because of restricted buybacks, recent fraud scandals, higher provision for credit losses and a decrease in the Federal Funds rate — which narrows bank profits.
A quick glance at earnings from the Wall Street firms may lead one to believe that the U.S. economy is back to normal and COVID-19 is old news. That would be wrong. 
Wall Street is typically associated with the investment economy, while Main Street is associated with the overall economy. Though the stock market is near all-time highs thanks in large part to the Federal Reserve, the U.S. still has an unemployment rate of 8% with gross domestic product down 4-5%. 

"The main reason for the divergence is that the U.S economy is heavily weighted to services like retail, restaurants and doctors, rather than selling goods," CNBC correspondent Bob Pisani explained perfectly. "But the earnings profile of the S&P 500 is more heavily weighted toward companies that sell goods."
Pisani went on to explain that investment bank UBS estimates that services make up 83% of U.S. economic activity but only 54% of the S&P 500's profits.
"This is a crucial difference because spending on goods has actually increased since the pandemic hit. In contrast, spending on services has contracted fairly sharply," UBS' report said.
Pandemic panacea on pause
Investors crossing their fingers for a quick COVID-19 cureall were disappointed this week.
Pharmaceutical giants Eli Lilly and Johnson & Johnson paused COVID-19 vaccine trials this week because of unknown illnesses coming about from the trials. 
This worried investors and caused a slump in the S&P 500, but it may not be all bad. To play devil's advocate, if these vaccines aren't regulated, they'll end up causing more harm than good. That would hurt people, the markets and the general sentiment on vaccines, which will be worse in the long run.
Other earnings and what's next
Notable large-cap companies like Delta Air Lines, Johnson & Johnson and UnitedHealth Group reported earnings as well, with the former posting another loss, signaling that the market is still impacting the airline industries disproportionately. Meanwhile, the two health-related Dow Jones Industrial Average components beat expectations and have performed well in 2020.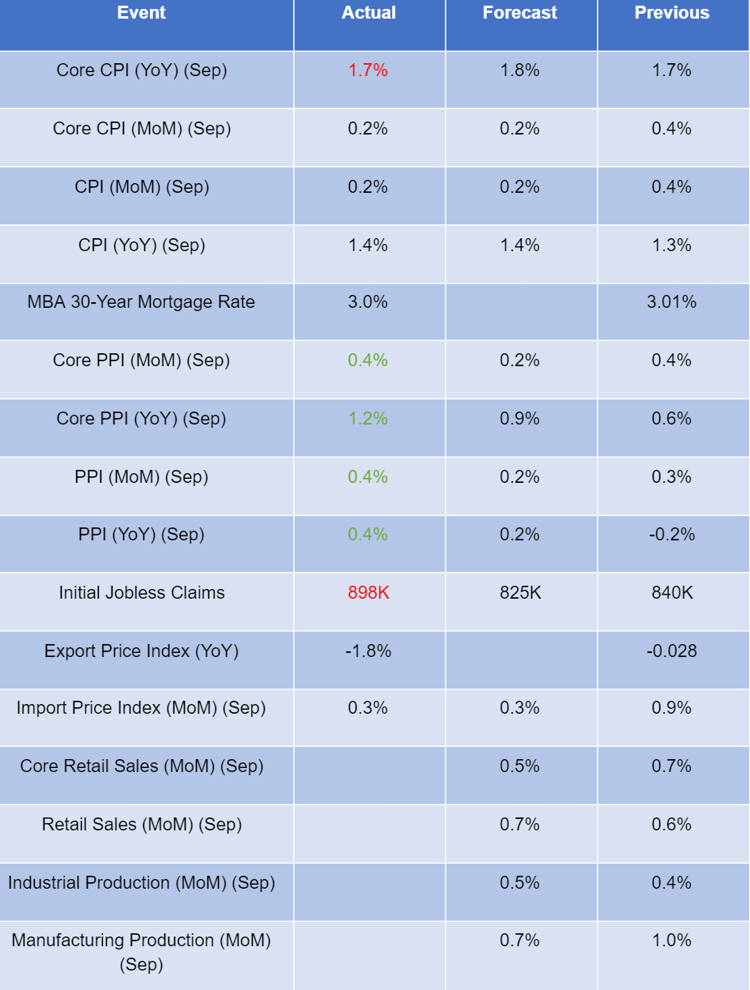 Stimulus talks are still divided, and it seems the U.S. may not get a deal until after the election. 
Earnings from giants like Amazon, Tesla, Procter & Gamble, Verizon, Netflix and others will compose a jam-packed slate next week. Expect a volatile market.
Bryce Roth is a junior finance major. Contact Bryce at rothbc@dukes.jmu.edu.
Disclaimer: I'm a long-term investor in Tesla. Madison Business Review editor James Faris is a long-term investor in Tesla and UnitedHealth Group. I wrote this article myself, and it expresses my own opinions. I'm not receiving compensation for it, and I have no business relationship with any company whose stock is mentioned in this article.
---